Stampeders still dominate CFL Power Rankings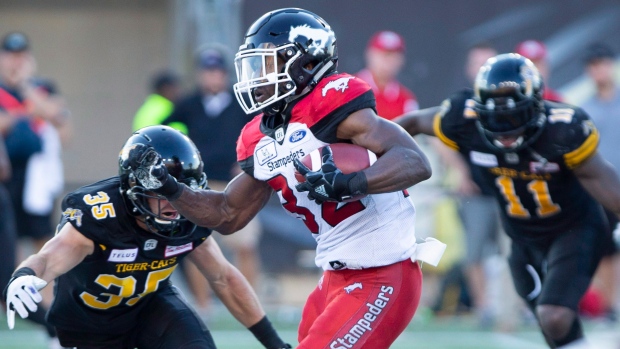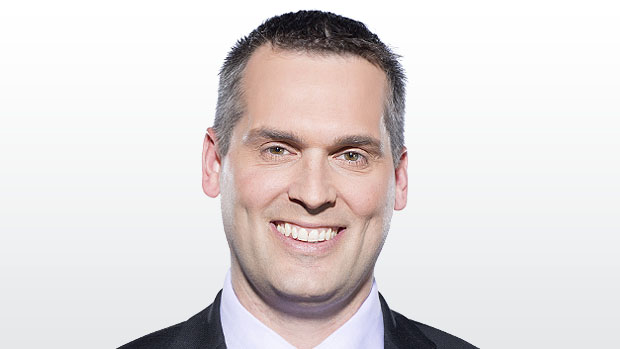 Even with a depleted receiving corps, the Calgary Stampeders re-established their dominance in the TSN.ca CFL Power Rankings.
CALGARY STAMPEDERS
RECORD: 10-2 THIS WEEK: 1 LAST WEEK: 1
Lest you think that the Stampeders were vulnerable after suffering their second loss of the season, they went out and posted a 15-point road win at Hamilton. As injuries to the receiving corps pile up, Reginald Begelton and Juwad Brescacin both had more than 100 yards receiving against the Tiger-Cats.
Key Injuries: WR Eric Rogers, DB Patrick Levels, DL Cordarro Law, WR Kamar Jorden, DB Ciante Evans, RB Don Jackson, C Ucambre Williams, WR DaVaris Daniels.
EDMONTON ESKIMOS
RECORD: 7-5 THIS WEEK: 2 LAST WEEK: 3
A good week for the Eskimos, and they didn't even play! They move up a spot, overtaking the Riders, but the next four behind Calgary are all bunched together relatively closely.
Key Injuries: CB Johnny Adams, DB Neil King, WR Derel Walker.
SASKATCHEWAN ROUGHRIDERS
RECORD: 7-5 THIS WEEK: 3 LAST WEEK: 2
After winning four straight, the Riders stumbled at home against Ottawa, dropping them to an even point differential for the season, despite their favourable record.
Key Injuries: LB Derrick Moncrief, WR Caleb Holley, DB Crezdon Butler.
OTTAWA REDBLACKS
RECORD: 7-5 THIS WEEK: 4 LAST WEEK: 5
Just when it looked like the Redblacks were reeling, they turned it around and earned an impressive road win at Saskatchewan. When they're good, they can still be very good.
Key Injuries: DL Avery Ellis, LB Kyries Hebert, DL Ettore Lattanzio.
HAMILTON TIGER-CATS
RECORD: 6-6 THIS WEEK: 5 LAST WEEK: 4
If you're a CFL team starting to feel pretty good about the direction of your team, beware the Calgary Stampeders, who can come into your stadium, take your lunch and leave you wondering whether this is going in the right direction or not.
Key Injuries: WR Shamawd Chambers, WR Chris Williams, WR Jalen Saunders, DB Frankie Williams,
WINNIPEG BLUE BOMBERS
RECORD: 5-7 THIS WEEK: 6 LAST WEEK: 6
A bye week was probably for the best for Winnipeg, and they can hope that a home date against the Alouettes this week cures what ails them. If not, these recent troubles could be worse than previously thought.
Key Injuries: WR Weston Dressler, DB Maurice Leggett, DE Jackson Jeffcoat.
B.C. LIONS
RECORD: 5-6 THIS WEEK: 7 LAST WEEK: 7
The Lions are climbing back into contention, but Travis Lulay getting hurt means a return to Jonathon Jennings at quarterback, and who knows what that will bring from one week to the next?
Key Injuries: OL Charles Vaillancourt, LB Solomon Elmimian, WR Emmanuel Arceneaux, C Cody Husband.
TORONTO ARGONAUTS
RECORD: 3-8 THIS WEEK: 8 LAST WEEK: 8
Can the Argos mount a strong finish to the season? Coming out of the bye week, they should presumably be able to include Duron Carter in the passing game against his former Roughriders team.
Key Injuries: QB Ricky Ray, DB Johnny Sears Jr, LB Marcus Ball, DB Abdul Kanneh, DB Cassius Vaughn, DL Dylan Wynn.
MONTREAL ALOUETTES
RECORD: 3-9 THIS WEEK: 9 LAST WEEK: 9
After Antonio Pipkin's four-interception, 95-yard effort against B.C., Johnny Manziel is back in the saddle for the Alouettes. Might as well find out if Johnny Football has a future here.
Key Injuries: DB Joe Burnett, QB Drew Willy, DB Mitchell White, RB Tyrell Sutton, RB William Stanback.