Stamps coach Dickenson inducted in CFB Hall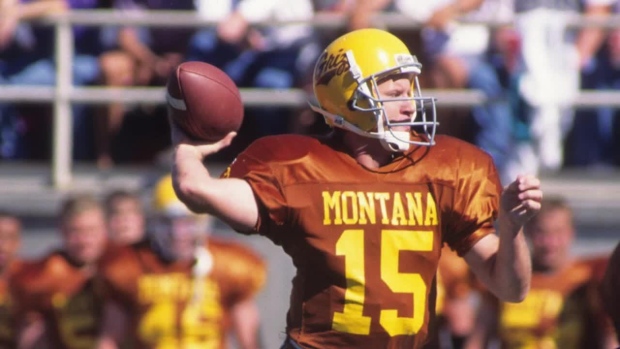 Calgary Stampeders head coach Dave Dickenson has been enshrined into college football immortality.
On Tuesday night, Dickenson along with nine other players and three coaches, was inducted into the College Football Hall of Fame in a ceremony in New York City.
Prior to starting his career in the CFL with the Stampeders as a player in 1997, Dickenson starred at the University of Montana. Dickenson, who played four seasons with Montana (1992-95), remains the school's all-time leading passer. In 1995, the Great Falls, Mont., native received the Walter Payton Award, which is given to the top offensive player in the Football Championship Subdivison, in a season that ended with the Grizzlies capturing an FCS national championship.
Dickenson's 11,080 career passing yards and 33 wins as a starter are both the most in the history of Montana's program. His No. 15 jersey is one of only two numbers that the school has retired.
Besides Dickenson, this year's hall of fame class also includes Trevor Cobb of Rice; Kerry Collins of Penn State; Dana Howard of Illinois; Paul Palmer of Temple; Matt Stinchcomb of Georgia; Aaron Taylor of Nebraska; Charles Woodson of Michigan; Matt Tjeerdsma, who coached Austin College and Northwest Missouri State; Frank Beamer, who coached Virginia Tech; and Mack Brown, who coached at four schools.