Stamps release Matthews, reportedly to pursue NFL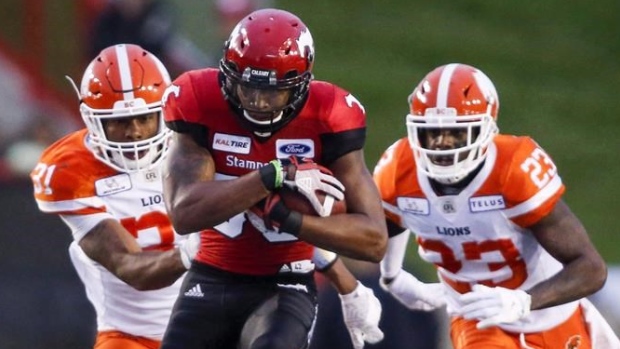 The Calgary Stampeders released wide receiver Chris Matthews Tuesday, reportedly to allow him to pursue NFL opportunites.
3DownNation's Justin Dunk reported Monday Matthews' early release is so that the 29-year-old can pursue opportunities with an NFL team.
Matthews returned to the CFL midway through this past season after four seasons in the NFL, playing four games with the Stampeders and recording 12 receptions for 252 yards and one touchdown in the regular season.
The 2012 CFL Most Outstanding Rookie started his career with two seasons with the Winnipeg Blue Bombers. From there he moved on to the NFL, playing for the Seattle Seahawks and Baltimore Ravens, most notably starring in the Seahawks' Super Bowl XLIX win.