Stamps' Rogers to miss game vs. Redblacks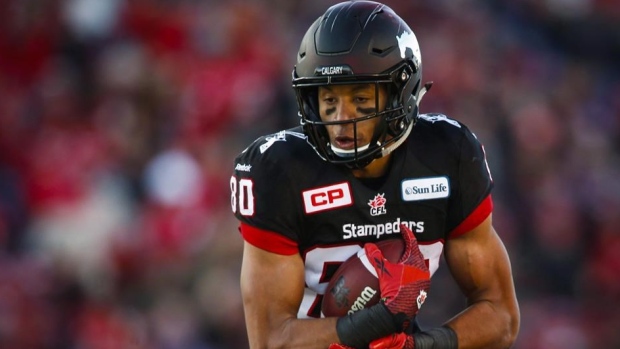 The Calgary Stampeders will be without one of their star receivers on Thursday night as Eric Rogers was not listed on the team's depth chart released Wednesday.
According to Danny Austin of the Calgary Sun, Rogers has been dealing with knee issues that will keep him out against the Ottawa Redblacks.
The 27-year-old has 201 receiving yards so far this season recording three touchdowns on 11 catches.
Rogers has played in the CFL for three seasons, but before this year hadn't played since 2015.
In 2015, Rogers had 1,448 yards receiving and 10 TDs.
Rogers spent time with the NFL's San Francisco 49ers in 2016 but unfortunately tore his ACL in training camp.