Stamps stay on top, Bombers rising in CFL Power Rankings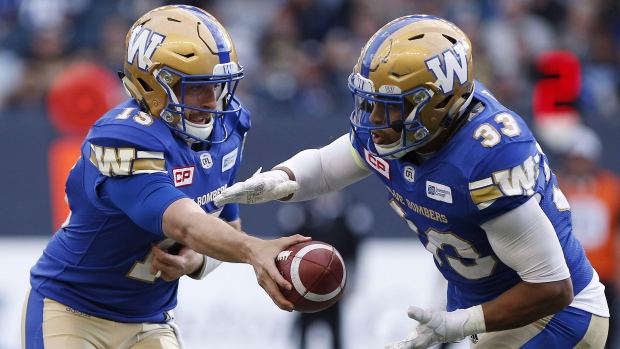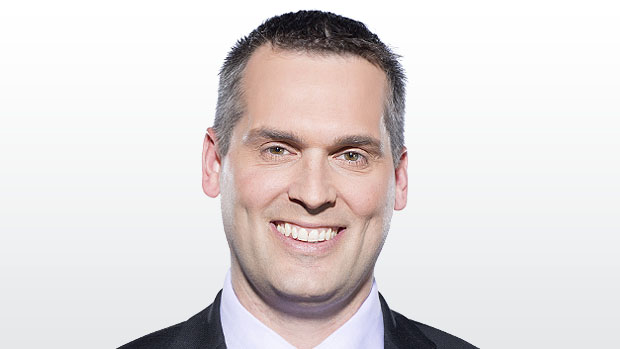 The Stampeders stay at No. 1, while the Winnipeg Blue Bombers are taking flight in the TSN.ca CFL Power Rankings.
While the Blue Bombers are going up, both the Edmonton Eskimos and Hamilton Tiger-Cats slipped this week after suffering narrow defeats.
CALGARY STAMPEDERS
RECORD: 3-0 THIS WEEK: 1 LAST WEEK: 1
The Stampeders are pretty clearly the class of the league at this point, with an average margin of victory of a bit more than 19 points per game. That didn't change during their bye week.
Key Injuries: DE Cordarro Law, WR Marken Michel, WR Eric Rogers.
WINNIPEG BLUE BOMBERS
RECORD: 2-2 THIS WEEK: 2 LAST WEEK: 5
The Bombers are only at .500, but they're climbing, thanks to a big win over the Lions and, more importantly, the return of starting quarterback Matt Nichols. It's not as though Nichols put up huge numbers in his first game of the season, throwing for 162 yards, but he also threw for 4,472 yards and 28 touchdowns last season, so he has some credentials.
Key Injuries: LB Ian Wild.
OTTAWA REDBLACKS
RECORD: 2-1 THIS WEEK: 3 LAST WEEK: 4
A bounce-back performance from QB Trevor Harris has the Redblacks moving in the right direction once again, though sometimes that's what happens when you go from playing Calgary one week to Montreal the next.
Key Injuries: None.
EDMONTON ESKIMOS
RECORD: 2-2 THIS WEEK: 4 LAST WEEK: 2
A road loss at Toronto knocks the Eskimos down a couple of pegs. They still have one of the tried-and-true quarterbacks in the league, but the first four weeks have brought inconsistency and questions about the defence.
Key Injuries: CB Johnny Adams, LB Adam Konar, WR Vidal Hazelton.
HAMILTON TIGER-CATS
RECORD: 2-2 THIS WEEK: 5 LAST WEEK: 3
It's all well and good to be able to count on QB Jeremiah Masoli for a 300-yard passing game every week, but managing just 13 points at Saskatchewan was not a great showing. A team averaging nearly 460 yards passing per game should be able to score a little more readily.
Key Injuries: WR Shamawd Chambers, RB Alex Green.
TORONTO ARGONAUTS
RECORD: 1-2 THIS WEEK: 6 LAST WEEK: 7
Maybe James Franklin isn't the ultimate answer at quarterback for the Argonauts, but he played well enough to beat his former team from Edmonton last week and will get a chance to do it again in the re-match. He's also thrown 14 touchdowns and just two interceptions in his career; nice ratio.
Key Injuries: QB Ricky Ray, LB Bear Woods, DB Johnny Sears Jr.
B.C. LIONS
RECORD: 1-2 THIS WEEK: 7 LAST WEEK: 6
With QB Jonathon Jennings struggling for the second straight week, there may be more pressure to get Travis Lulay back under centre soon. Otherwise, the Lions could see the season start slipping away.
Key Injuries: OL Charles Vaillancourt.
SASKATCHEWAN ROUGHRIDERS
RECORD: 2-2 THIS WEEK: 8 LAST WEEK: 9
A solid defensive performance, coupled with a late game-winning touchdown by RB Marcus Thigpen lifted the Roughriders to a victory, and moved them out of the rankings basement. With uncertainty at quarterback, the Riders may be content to play both Brandon Bridge and David Watford in the hopes of achieving at least serviceable results.
Key Injuries: QB Zach Collaros.
MONTREAL ALOUETTES
RECORD: 1-3 THIS WEEK: 9 LAST WEEK: 8
While the 28-18 final score against Ottawa didn't look so bad, it included 10 fourth-quarter points for the Als, that made the final score more respectable than it might have otherwise been. Nevertheless, Montreal is back in familiar territory.
Key Injuries: None.
Scott Cullen can be reached at scott.cullen@bellmedia.ca