Stars re-sign Faksa to three-year deal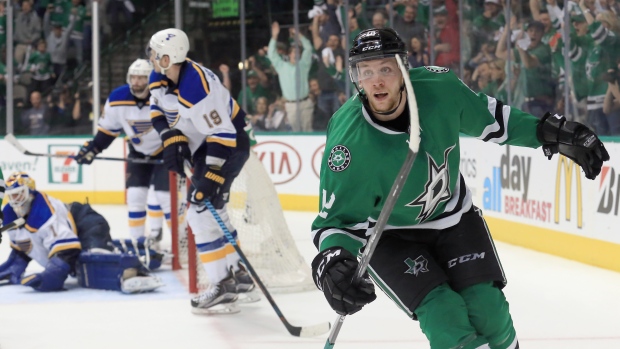 FRISCO, Texas — The Dallas Stars have re-signed young centre Radek Faksa to a $6.6 million, three-year contract.
Faksa is coming off his first full NHL season, when he had 12 goals and 21 assists in 80 games. The 23-year-old centre was drafted 13th overall by the Stars in 2012. He has played in 125 regular-season games and 13 playoff games the past two seasons.
When announcing the deal Monday, general manager Jim Nill said Faksa has proven his value at both ends of the ice and the Stars fully expect him to only get better.
Faksa has competed internationally for the Czech Republic at the 2016 World Championships and the 2016 World Cup of Hockey.
___
More AP NHL: https://apnews.com/tag/NHLhockey