Stars re-sign Janmark after lost season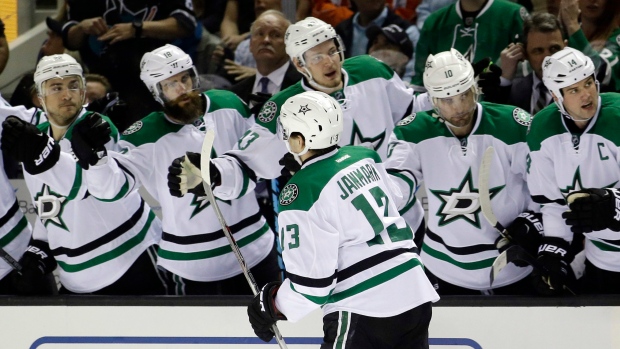 The Dallas Stars signed forward Mattias Janmark to a one-year, $700,000 contract extension on Thursday.
Janmark missed the entire 2016-17 season due to a surgery to repair congenital joint issue in his knee.
He scored 15 goals and added 14 assists during the 2015-16 season, his first in the NHL.
"I think on the outside, people don't understand who he is, but he was a big part of our team [in 2015-16]," Stars general manager Jim Nill said. "He's a smart player who plays in all situations. He has great speed, and I think we missed his speed. You take out his speed, [Ales] Hemsky's speed and [Patrick] Sharp missed time, those are some pretty fast players. But losing Matty for the year was a major loss to the team."
The 2013 third-round pick of the Detroit Red Wings was slated to become a restricted free-agent this July.
Janmark was given an 80 per cent chance of a full recovery after his knee surgery. Nill said he expects the 24-year-old to return to the team's lineup next season.
"There's a very good chance," Nill said. "The procedure has gone as well as it could, and we like where he is. He was pushing to play some games in late March but the medical team, the doctors, just thought that the healing time was more important from now until training camp to really make sure that the bone is starting to grow back."
"Over the next two months he is slowly going to get back at it again. He's going to come back here in late June or early July and start skating. From there, the plan is to get cleared to really start pushing it for training camp."
Janmark is not eligible to be selected in June's Vegas Golden Knights expansion draft.