Stastny proving to be the ultimate deadline rental
Veteran centre producing for the Jets this postseason while wearing the number of a Winnipeg hockey icon, Frank Seravalli writes.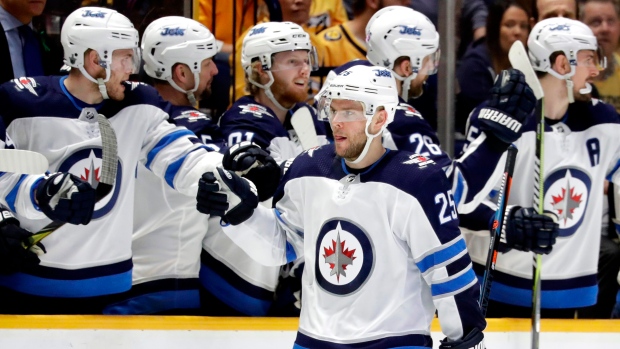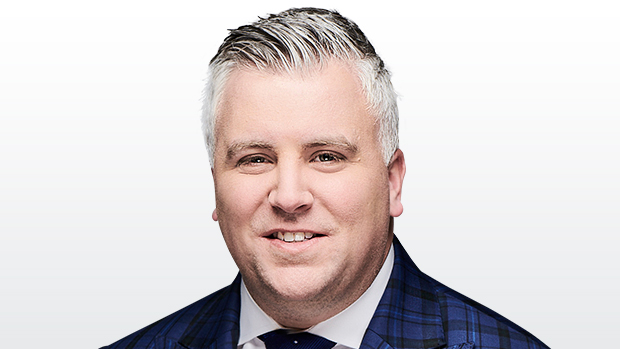 WINNIPEG — Thomas Steen sat with his son, Alex, and Paul Stastny for hours on the St. Louis Blues' annual father's road trip in February.
It was three weeks or so before the NHL's trade deadline, and one of the ultimate Winnipeg Jets sensed a team was fishing to find out whether Stastny would waive his no-trade clause. He just didn't know which team.
"I didn't want to ask. I figured I'd leave that between him and Alex," Steen said Sunday over the phone. "I was surprised it was Winnipeg."
Stastny agreed to be dealt the day before the trade deadline, a move that in and of itself would have been a win for Winnipeg not long ago. But a sartorial decision remained.
What number would Stastny wear?
His father Peter's familiar No. 26, the number he'd worn his entire career, was taken by Jets captain Blake Wheeler.
Stastny figured it would be a fitting tribute to his close friend from St. Louis to wear his father's No. 25. Steen's number is retired by the original Jets franchise, now the Arizona Coyotes, but remains in circulation in Winnipeg.
"I'm very honoured," Steen said. "I've spent a lot of time with Paul and I played a lot of games against his father. I thought he would be the ultimate fit in Winnipeg."
Stastny has turned out to be not just the best trade deadline acquisition of 2018, but maybe even the top pure rental pick up since Marian Gaborik led the Stanley Cup playoffs in goals with the Los Angeles Kings on their 2014 run.
Stastny, 32, has netted two game-winning goals in these playoffs and served as Winnipeg's rallying cry for two significant moments in this second-round series ­– scoring the goal that sparked the stirring Game 3 comeback and the goal that started a Game 5 outburst. He has 11 points in 10 playoff games and 24 in 29 total games with Winnipeg.
It will be mayhem in Manitoba on Monday night when the Jets attempt to slay the defending Stanley Cup finalist Predators in Game 6.
"This will be Winnipeg at its peak. It's as good as I've ever seen it, and I saw it when the team left in 1996," said Steen, who has been at every playoff game at Bell MTS Place. "It's almost overwhelming."
Wheeler told Jets coach Paul Maurice to be ready for a significant contribution from Stastny the day the deal was consummated ­– for the Jets' 2018 first-round pick, prospect Erik Foley and a fourth-round pick in 2020.
Wheeler told Maurice: "This guy's a better player than you think."
"Blake was right, in all pieces of the game," Maurice said. "He's as close to Ron Francis as a player I've coached. Another guy that can tell you exactly what's going on on the ice series to series. The adjustments that are being made, the slight changes that are made, processing the game."
Stastny has a mind like Mark Scheifele, the Jets' self-proclaimed hockey nerd. When he arrived, Stastny was mindful not to disrupt Winnipeg's chemistry.
"You're nervous at first. Excited," Stastny said Sunday. "The last I wanted to do was step on toes. Lucky for me, the team has such strong chemistry that no one person can disrupt anything."
The Jets are 22-6-1 since acquiring Stastny. His experience may pay dividends now, as he and Dustin Byfuglien are the only two players on the roster who have been where the Jets are now trying to go in the Western Conference final.
This is what he envisioned when he agreed to leave St. Louis.
"You have these hopes," Stastny said. "That's the one thing I saw right when I got here – winning is contagious. Everyone realize how rare it is and how bad everyone wants it."
Winnipeg wants it. Steen sees it in the wild Whiteout costumes fans wear to games and the street party outside. Maurice hears it.
"I don't know if they can yell louder," Maurice said. "I don't know what the cap is on that, we all have a threshold. But there can be more, right?"
Steen, a former city councillor who has made Winnipeg his home, is glad that Stastny is doing it in his number. He made his first national team appearance for Sweden against Stastny's father nearly 40 years ago, played against him dozens of times in the NHL, and then scouted with him on the road for years after their player careers were over.
This No. 25's team is one win away from the Jets advancing further than the original No. 25's team ever did.
"This is already the best Winnipeg Jets team ever," Steen said. "Better than '85 or '89. It's not easy and good teams know how hard it is to get over the hump. They're already over the hump; they don't even realize it yet. They're handling it just fine."
Contact Frank Seravalli on Twitter: @frank_seravalli