Statistically Speaking: A fantasy hockey mock first round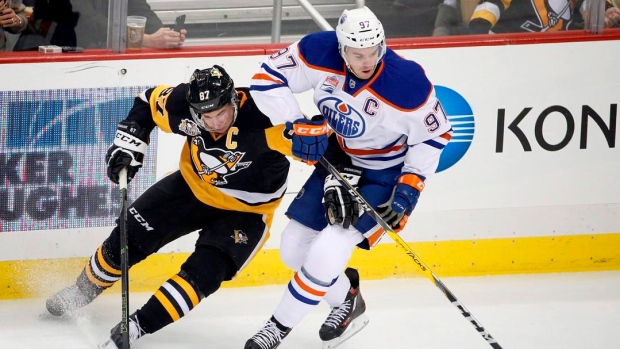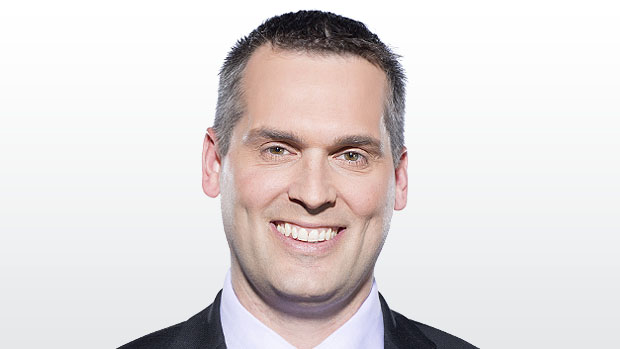 When your fantasy hockey draft rolls around, it is important to factor in relative value, particularly as it pertains to specific positions.
What this means is that, because of position scarcity, wingers tend to hold more value in fantasy hockey. Roughly as many centres recorded 60-plus point last season as left and right wingers combined, so if you have players of similar value, the value always tilts toward the wings.
With that in mind, here is a look at a mock first round fantasy draft, which includes lots of wingers, but high-scoring centres have their place, too.
Connor McDavid – It's not just that he's forecasted for a third straight season with 100 or more points, but if you want to put odds on a player that might be capable of going for 125, McDavid is the one, especially if the Oilers can figure out their power play. It's that ultra-high ceiling that puts McDavid at the head of the class.
Nikita Kucherov – 100-point wingers are rare commodities, and Kucherov not only puts up points, but generates shots (3.5 per game last season) and has a prime spot on the Lightning power play.
Alex Ovechkin – You can make a reasonable argument for Ovechkin to still hold the No. 2 spot, especially in leagues that count hits, but the 33-year-old wasn't as dominant as usual in that category last season. He's also led the league in goals and shots in five of the past six seasons.
Sidney Crosby – He's 31-years-old and hasn't topped 90 points in any of the past four seasons, but he always scores better than a point-per-game and has played at least 75 games in each of the past five seasons. No. 87 is coming off a season in which he had 89 points with a career-low (6.1%) on-ice shooting percentage, so if that bounces back, he would have a shot at a 100-point campaign.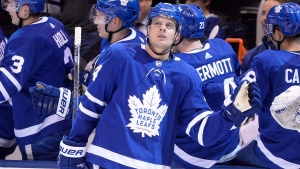 Auston Matthews – Already a premier goal-scorer who has loads of upside because he hasn't yet been a big power play producer, and he's due for an uptick in ice time in his third NHL season. He's getting a spot on Toronto's top power play unit and if he happens to have a left winger with a little more finish, that should increase his point totals, too.
Jamie Benn – Over the past five seasons, Benn ranks fourth in goals and third in points, and is coming off a 36-goal, 79-point season with Ken Hitchcock on the Stars' bench. He's also averaging 124 hits per season over the past five years.
Brad Marchand – He's scored 110 goals in the past three seasons, plays on the league's best line and produces even when his star centre is out of the lineup. If your league still counts plus-minus, Marchand has been a double-digit plus player in seven of the past eight seasons.
Taylor Hall – The Hart Trophy winner is coming off a career-best season, during which he scored 37 of his 93 points on the power play. He may be due for some regression, but a left winger who can put up those numbers has lots of value, and it's worth finding out if he can approach this numbers again.
Patrick Kane – Last season was the first time since 2011-2012 that Kane scored at a rate of less than a point per game, but he hasn't missed a game in three years and, as we've established here, elite scoring wingers have significant fantasy value.
Tyler Seguin – Since 2013-2014, Alex Ovechkin is the only player with more goals than Seguin, and Seguin ranks sixth in the league in points. Yes, wingers are the premium currency in the first round, but so too are elite scoring centres, and Seguin qualifies.
Nathan MacKinnon – It's fair to be at least a little bit wary about MacKinnon's follow-up to his career-best 97-point season, but it's also worth finding out what kind of production is available from a player who put up 1.31 points per game last season. A late first-round pick is about the right price.
Brent Burns – Some might see the arrival of Erik Karlsson as a possible reason to devalue Burns, and maybe he will take fewer shots but over the past four seasons, he ranks second among defencemen in points (three behind Karlsson), first in goals, and first in shots on goal by a wide margin. He also hasn't missed a game in more than four years, so I'll take my chances on another productive year.
A second-round mock:
Blake Wheeler, RW, Winnipeg; Victor Hedman, D, Tampa Bay; Evgeni Malkin, C, Pittsburgh; Patrik Laine, RW, Winnipeg; Evgeny Kuznetsov, C, Washington; Claude Giroux, LW, Philadelphia; Vladimir Tarasenko, RW, St. Louis; David Pastrnak, RW, Boston; Artemi Panarin, LW, Columbus; Anze Kopitar, C, Los Angeles; John Tavares, C, Toronto; Pekka Rinne, G, Nashville
Scott Cullen can be reached at scott.cullen@bellmedia.ca