Statistically Speaking: Adding Shaw shakes up Habs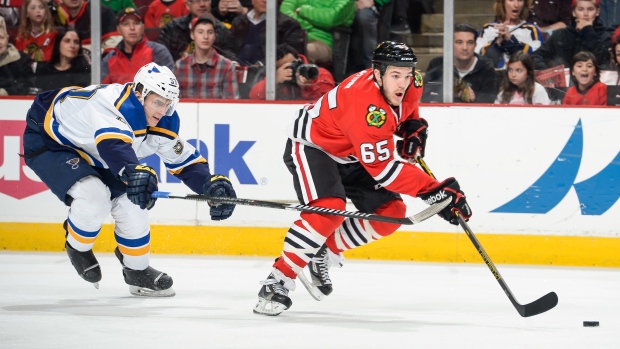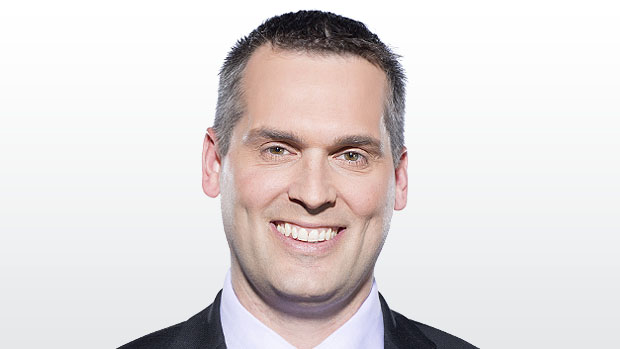 The Montreal Canadiens shuffled forward bodies in two separate draft day trades, with the Washington Capitals and Chicago Blackhawks, respectively.
Statistically Speaking breaks down the deals sending Lars Eller to Washington and Andrew Shaw to Montreal.
2015-2016 STATS
| PLAYER | TEAM | POS. | GP | G | A | PTS | CF% | CF%Rel | PDO | OZS% | ATOI |
| --- | --- | --- | --- | --- | --- | --- | --- | --- | --- | --- | --- |
| Lars Eller | MTL | C/LW | 79 | 13 | 13 | 26 | 52.7 | 1.6 | 97.4 | 50.8 | 15:15 |
| Andrew Shaw | CHI | C/RW | 78 | 14 | 20 | 34 | 50.8 | -0.3 | 102.1 | 45.3 | 14:39 |
The Canadiens Get: C/RW Andrew Shaw and two second-round picks
Shaw, 24, is a first-rate disturber on the ice, a relentless player who is fearless, playing much bigger than his listed size (5-foot-11, 179 pounds). He hits, he fights, and is a general nuisance, but that's not all - he's scored 49 goals over the past three seasons and has 16 goals and 35 points in 67 career playoff games, playing a significant role on two Cup winners in Chicago.
Shaw's also very versatile. He can play both wing and centre, and while he is a more natural fit as a third-liner, he frequently moved up the depth chart to play with Jonathan Toews and Marian Hossa last year in Chicago.
Shaw is a restricted free agent, with initial reports out of Chicago pegging his asking price at $4.5-million per season. That seems awfully steep, considering his contributions, but it wouldn't be a surprise to see Habs GM Marc Bergevin work out a long-term deal with Shaw.
The Capitals Get: C Lars Eller
Eller is a 27-year-old centre who plays a reliable defensive game, but doesn't score enough, ranging between 26 and 30 points in the past five seasons.
As a third-line centre, Eller is a pretty good fit for Washington. He has good size is solid on face-offs and can chip in offensively.
Signed for two more seasons, Eller makes a reasonable $3.5-million against the cap. He's not a flashy acquisition for Washington, but there's nothing wrong with adding a solid third-line centre.
The Blackhawks Get: Two second-round picks from Montreal.
Montreal acquired a pair of second-round picks from Washington (2017 and 2018), for Eller, then traded two other second-rounders (Montreal and Minnesota's picks this year) to Chicago for Shaw.
Generally, second-round picks offer slightly better than a one-in-three chance of turning into an NHL player.
In Chicago's case, they simply can't afford Shaw. They've been jammed up against the cap and will have to find inexpensive help to replace Shaw. At least one of collegiate forwards Nick Schmaltz or Tyler Motte ought to have a decent opportunity to crack the lineup
Verdict: The Blackhawks are dealing from a position of weakness, given their cap situation, so getting a couple of second-round picks will help them replenish a farm system that is getting drained. Washington gets a clear upgrade with Eller, and the price of two second-round picks wasn't unreasonable. That brings us to Montreal; Shaw may not be an upgrade on Eller, but is certainly different in style of play and that is probably what mattered to Habs GM Marc Bergevin. All that is fine, but the question that remains is what price will the Habs pay to get Shaw under contract? That will determine whether the Habs came out ahead on this deal.
Scott Cullen can be reached at scott.cullen@bellmedia.ca