Statistically Speaking: Bergevin, Burke, Dubas discuss analytics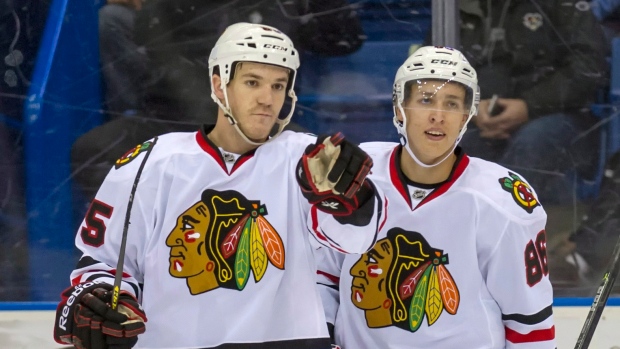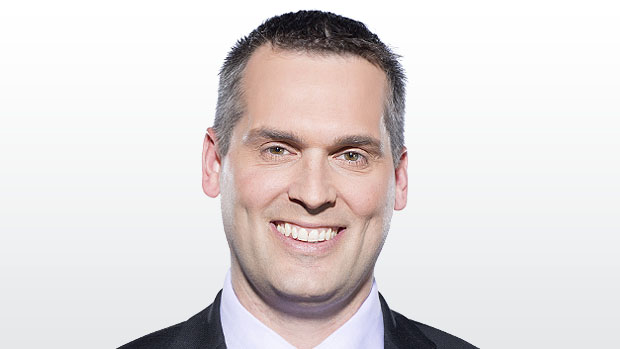 The Prime Time Sports Management Conference was held at the Westin Harbour Castle in Toronto Monday, presenting an opportunity to hear NHL executives discuss their business.
Increasingly, when that happens, there are more questions related to analytics and how they apply in today's National Hockey League.
Maple Leafs Assistant General Manager Kyle Dubas, who is somewhat a face of the analytics movement, a young up-and-comer who incorporates the use of analytics in making personnel decisions, got things going on the right foot by expressing an understanding of the central point of Moneyball; that is, that it is about finding inefficiencies in the marketplace, not evaluating all players by on-base percentage.
This is one area where analytics in hockey can get derailed. If everything is about Corsi, for example, that won't be the aspect that is undervalued. We're not at that stage yet, but understanding that it's about market inefficiencies means that should the day come when puck possession stats are overvalued metrics, teams can find a new edge with whatever is the inefficiency of that particular time.
In trying to bring a more analytical approach in Toronto, Dubas emphasized that it's not about replacing anyone or making people obsolete, rather "It's to add layers to our evaluation process and add greater context." That's the smart way for an NHL front office to use numbers.
Dubas, when asked about the next frontier of analytics thought about digging deeper into current metrics to see if there are more secrets to be unlocked, as well as the inevitable tracking of players' movement on the field of play.
Many teams added front office personnel this summer to address the use of analytics. The Maple Leafs, most notably, hired Dubas, then added three more members of an analytics team. The Calgary Flames already had Chris Snow working in that role, but have quietly added support staff.
Flames GM Brad Treliving said that the Flames have added people with a math background, and without a public profile, which does make it harder for outsiders to evaluate the quality of talent they have added to the front office.
Treliving acknowledged that there is an advantage to hiring someone (eg. bloggers) whose work has been done in public and that is that they have a body of work to measure and judge. Tim Barnes (Capitals), Cam Charron (Maple Leafs), Tyler Dellow (Oilers), Brian Macdonald (Panthers), Sunny Mehta (Devils) and Eric Tulsky (secret team) are among those that NHL teams added in the offseason after they had been providing analysis in the blogosphere and analysis that can withstand rigorous public scrutiny tends to from pretty sharp minds.
It's evident that analytics are growing in importance around the NHL, but let's not mistake that for universal acceptance either.
TSN's Gord Miller moderated a panel with Montreal Canadiens GM Marc Bergevin and Calgary Flames President of Hockey Operations Brian Burke and, while analytics weren't roundly dismissed as they might have been a few years ago, it's not like the Flames or Canadiens go straight to the analytics when making decisions.
When asked if analytics play a role in player evaluation and acquisition, Bergevin responded, "It's all about balance," while asserting that he prefers to see a player in person.
As for Burke, "It's more important for amateur than pro," he said. "Even though (analytics) should be used, it's down the list."
Earlier in the day, while moderating the analytics panel, Burke said that the Flames "Have the league's best analytics guy (Snow)," and they "clearly have a role", yet also said that analytics are "grossly overrated." Oh, to be the league's best in a grossly overrated field.
Believe it or not, though, there is real value to using analytics in addition to the eye test and while Burke questions the predictive value of hockey analytics, that is where real value is found.
For example, when the discussion veered towards Flames defenceman Mark Giordano - an analytics All-Star - Burke said that you can tell how good he is by watching. Sure, that's true enough, now.
In January, 2013, however, Dellow had an article on his website talking about Giordano as being better than highly sought-after trade commodity Jay Bouwmeester and that was far from a universally-accepted opinion at the time. Sometimes, using analytics can steer decisions and evaluations in the right direction before it's obvious and that's where an edge is gained. Having an opinion or evaluation that is obvious provides no competitive advantage.
But, if Burke is genuine about using analytics as part of a checklist when evaluating players, saying that if numbers don't match their opinions, they double back on their viewings to see if there is something they are missing, then that is a step in the right direction. Unfortunately, Burke also referred to players' Doppler scores (weather analytics?) in this example, so there wasn't a concrete example of how they might handle a difference in analytics and eye-test evaluation.
While Bergevin said that he has full confidence in his knowledge of his own team, because he's there every day, he sees more value in analytics to complement scouts' opinions of players on other teams.
Both Burke and Bergevin noted that smart decisions require complete information and outsiders often don't have that full information available to them.
Bergevin commented that there was a player who had great analytics last season, but no team signed him this year, suggesting that all 30 teams had some reason for bypassing the player. (Incidentally, Andrei Loktionov did have a 55.0% Corsi last season with Carolina, yet no NHL job this season.)
DRAFT
Miller asked an interesting question about what either would do as a GM if their eye test didn't agree with their Director of Scouting's opinion of a player, and whether they would use, for example, the seventh pick in the draft on a player that they didn't like. Both Burke and Bergevin admitted they would have a hard time agreeing to use a high pick like that. Burke said it would be easier to go with scouts' opinion on the 17th pick, but not so easily with a top pick.
Bergevin talked about how he liked Ryan Murray and Morgan Rielly - the former NHL blueliner has an affinity for defencemen - but didn't get to see a lot of Rielly and Alex Galchenyuk during their draft years, since both were injured for most of the season, so Bergevin was more inclined to lean on head scout Trevor Timmins.
It's an interesting question because the public sees the end result on draft day, which players a team picks, but doesn't necessarily know the process of who is calling the shots and on what basis those potentially franchise-altering decisions are made.
When discussing draft decisions, it does sound as though Burke could appreciate analytics as a tool for self-evaluation. He said they start every year's scouting meetings discussing mistakes that they have made.
The specific example he cited was Chicago Blackhawks forward Andrew Shaw, who wasn't drafted until the fifth round of his final draft-eligible season, yet has played an important role for the Blackhawks over the past couple seasons.
Burke said what stood out in their evaluation was that Shaw was too small, with the problem being that, "He doesn't realize he's too small."
DEVELOPMENT
Miller also asked about player development, and whether teams should send teens back to junior for further development.
"I'm convinced some teams keep kids as a marketing tool," Burke said. "I told Sean Monahan he was going back to junior, but he forced us to keep him."
Bergevin added, "The players make the decision, but the road to Montreal goes through Hamilton."
Bergevin comes to this decision with perspective, having played in the NHL as a 19-year-old himself. "I played in the NHL at 19, and what happens is that, because you want to stay in the league, you change your game, and maybe not for the best in terms of overall development."
Ultimately, both Burke and Bergevin recognized the value of getting contributions from players on entry-level contracts. Burke said, "You have to have players on entry level deals, so that you can afford to pay a salary like $9-million to Subban."
Burke continued, "It costs teams a lot of money to keep an 18-year-old." Based on a study they did when he was in the Leafs' front office, they calculated that keeping an 18-year-old would cost $8-10-million more over the course of a player's career, due to earlier arbitration and free agency.
These are such high-stakes decisions in a multi-million dollar business, it would only make sense to use as much information as possible when making those decisions.
QUOTABLE
Burke: "If you file for arbitration, we're going to arbitration. I told Brendan Morrison, 'You won't like it, but you started this, so you can't complain about getting kicked in the groin.'"
The hardest position to find?
Bergevin: Goaltenders. Even if you find one, it's so hard evaluating them. I sleep well at night knowing that we have a good one.
Public pressure in decision making?
Burke: I don't pay attention to anything anyone says in media. If someone in media makes a suggestion and you haven't thought of it, then you should resign.
Scott Cullen can be reached at scott.cullen@bellmedia.ca