Statistically Speaking: Big opening nights for McDavid, Matthews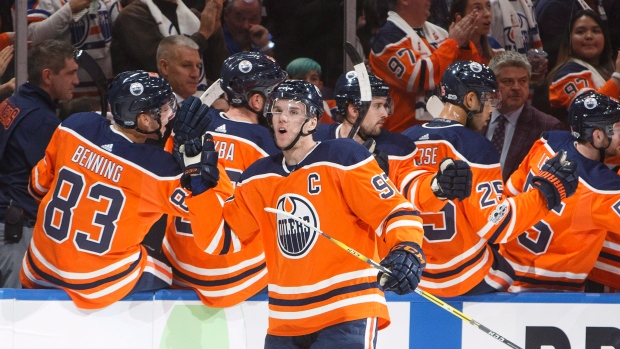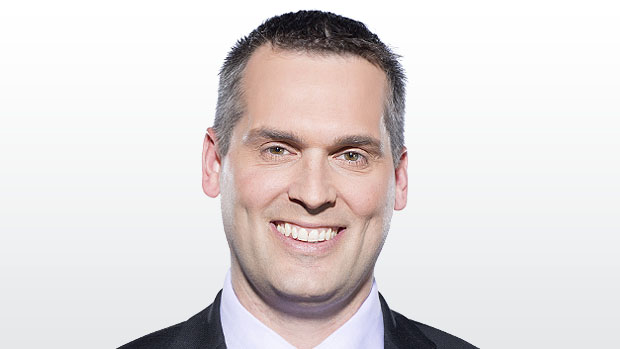 The Edmonton Oilers and Toronto Maple Leafs entered the season with reasons for optimism and a lot of it is focused around their franchise centres.
After one game, those hopes are going sky-high, after Connor McDavid and Auston Matthews led their respective teams to convincing wins.
The Oilers and Maple Leafs have gone through some lean years, but their reward for those lean years, ultimately, was the chance to draft these franchise centres, and those centres have altered the direction of the two clubs, to the point that they could be Stanley Cup contenders as soon as this season. Maybe it's too soon to place that expectation upon these teams, but their opening night performances only raise the hype.
(Incidentally, after the opening night last season, this was the headline for Statistically Speaking: Get Used to Matthews, McDavid. These guys know how to start a season.)
HEROES
Connor McDavid – The league's No. 1 player wanted to score more goals this season and got off to a roaring start, scoring all three of Edmonton's goals in a 3-0 win over Calgary. His second goal, in particular, made everyone stand up and take notice.
Wayne Simmonds – Philadelphia's power winger tallied three goals in a 5-3 win at San Jose, his first hat trick since April 20, 2013.
Auston Matthews – Toronto's franchise centre didn't score four goals this time around, but surely didn't disappoint as he produced a goal and two assists in a 7-2 victory at Winnipeg.
Alex Pietrangelo – The Blues defenceman buried two goals, including the OT winner, and recorded 10 shot attempts (8 SOG) in a 5-4 overtime win at Pittsburgh. On top of that, Pietrangelo was matched against Penguins superstar Sidney Crosby more than anyone else (playing 9:37 at 5-on-5 against Crosby).
ZEROES
Steve Mason – The Jets had high hopes for better goaltending this season and it will have to start in Game 2, if it's going to happen, because Mason was lit up by Toronto, surrendering five goals on 20 shots before getting pulled in a 7-2 loss to the Maple Leafs. The lingering concern about Mason in Winnipeg should be that his shorthanded save percentage was poor in Philadelphia (ranking 37th out of 40 goaltenders to play at least 500 4-on-5 minutes over the past four seasons), and he's joining a Jets team that has tended to take a lot of penalties.
T.J. Brodie and Travis Hamonic – The Flames tried to get Mark Giordano and Dougie Hamilton on the ice against McDavid as much as possible, but No. 97 took advantage when he got out against Calgary's second pair, as Brodie and Hamonic were on the ice on for all three of McDavid's goals.
Jacob Trouba – Winnipeg's rising star defenceman had a tough game (16 for, 20 against, 44.4 CF%) in a 7-2 loss to Toronto. He was on the ice for four goals against during 5-on-5 play, five goals against overall.
Timo Meier – A possible breakthrough candidate coming into the season, the second-year Sharks winger didn't record a shot attempt and had team-worst possession (6 for, 11 against, 35.3 CF%) in a 5-3 loss to Philadelphia.
Jets power play – The Winnipeg power play, which boasts loads of talent, somehow managed to go zero for eight against Toronto in the season opener.
VITAL SIGNS
Ivan Barbashev – After playing 30 games for the Blues last season, Barbashev was a healthy scratch for the Blues in Pittsburgh. He's been beaten out for the third-line centre role by Oskar Sundqvist.
Kailer Yamamoto – The Oilers rookie, drafted 22nd overall in 2017, was quite a story in the preseason, but played a team-low 6:33 in his NHL debut.
SHORT SHIFTS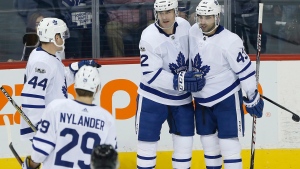 Oilers G Cam Talbot recorded a 26-save shutout in a 3-0 win over Calgary. Talbot was extremely valuable for the Oilers last season, and they will need him to be strong again this year…Maple Leafs LW Patrick Marleau scored a pair of goals in his Toronto debut; he looked pretty sharp finishing his first goal on a setup by Matthews…Maple Leafs LW James van Riemsdyk put up a goal and two assists at Winnipeg; he also launched six shots on goal in 12:08 of ice time, so he made the most of his opportunities… Sharks LW Kevin Labanc, getting a prime opportunity to skate with Joe Thornton and Joe Pavelski, scored two goals against Philadelphia. He also took three minor penalties…Flyers RW Jakub Voracek and D Shayne Gostisbehere both contributed three assists at San Jose…Maple Leafs C Nazem Kadri and RW Mitch Marner both contributed a goal and an assist at Winnipeg. It was a good night for the Leafs' skilled forwards…St. Louis' top two centres, Paul Stastny and Brayden Schenn, both contributed a goal and an assist at Pittsburgh…Blues left wingers Jaden Schwartz and Vladimir Sobotka both had a couple of assists at St. Louis. With all the injuries that the Blues have suffered, they are going to need their significant forwards to perform well in order to stay competitive…Penguins superstar C Sidney Crosby did record a goal and an assist in Pittsburgh's loss. Penguins LW Jake Guentzel, C Evgeni Malkin and RW Bryan Rust all chipped in a couple of assists…Oilers RW Oilers RW Leon Draisaitl produced a pair of assists against Calgary. The more that Draisaitl plays with McDavid and Patrick Maroon on the top line, the better his chances for a big year…Oilers D Oscar Klefbom accumulated 15 shot attempts (9 SOG) and had team-leading possession stats (39 for, 14 against, 73.6 CF%; 19-4 scoring chances) against the Flames…Maple Leafs G Frederik Andersen stopped 35 of 37 shots, including all 27 that he faced through the first two periods, giving Toronto an opportunity to build a big lead even though they were being outshot early…Even though it was in a losing effort, Flames G Mike Smith turned away 42 of 44 shots, a solid debut behind a team that wasn't sharp in Edmonton.
NOTES
My preferred sites for nightly tracking of advanced stats: Corsica Hockey, Natural Stat Trick, and Hockey Viz
The Montreal Canadiens traded RW Andreas Martinsen to Chicago for RW Kyle Baun. In less than a year, they've turned RW Sven Andrighetto, a smallish winger who has 44 points in 102 career games, into Martinsen, who they exchanged for Baun, a 6-foot-2 winger who had 34 points in 74 AHL games last season; maybe not ideal asset management.
The Washington Capitals signed RW Alex Chiasson, who was on a professional tryout, to a one-year, $660,000 contract. He's not a big scorer, but had 24 points and solid possession numbers last year, which should be good enough for a regular spot in the Washington lineup.
The Minnesota Wild inked veteran LW Daniel Winnik to the same one-year, $660,000 deal after his tryout. He's been a solid checking forward and contributed 25 points to the Capitals' attack last season.
Scott Cullen can be reached at scott.cullen@bellmedia.ca