Statistically Speaking: Blackhawks hang 10 on Pens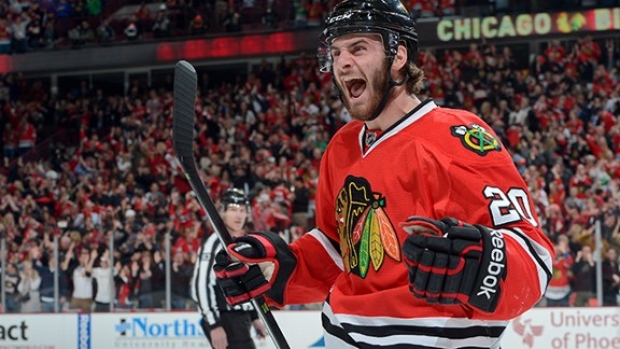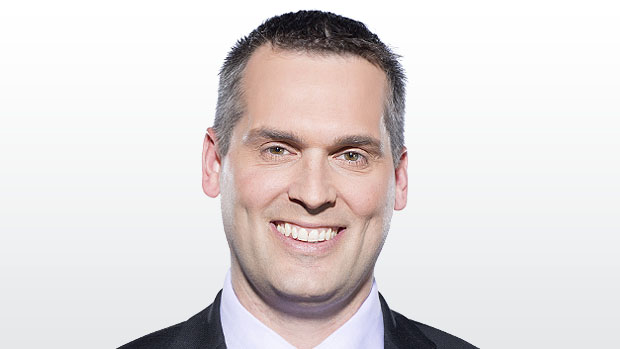 After getting swept out of the first round by the Nashville Predators last season, the Chicago Blackhawks come into this season with some question marks. They looked really good for at least one night, Statistically Speaking.
On one hand, this is a franchise that has three relatively recent Stanley Cup victories, and there remains a veteran core that contributed to those wins.
On the other hand, that core is getting older, their possession numbers dipped last year, and after Chicago scored a total of three goals in four losses to Nashville, it's certainly fair to wonder whether their championship window is not just closing, but has closed altogether.
They opened this season with a home date against the back-to-back champion Pittsburgh Penguins, who were somehow assigned back-to-back games to start the season, and it was all Chicago, all night long.
Patrick Kane was making plays, Brandon Saad and Patrick Sharp were scoring goals; it was like the good old days, even if it's been nearly 29 years since the Blackhawks last scored 10 goals in a game.
It's just one game, so let's not read too much into it but, at the very least, it could be okay to stop shoveling dirt on the Blackhawks for the time being.
From Pittsburgh's perspective, this should serve as an alert that the season has begun.
HEROES
Brandon Saad – The return to Chicago brings a lot of pressure for Saad, not only because he was swapped for Top 10 scorer Artemi Panarin, but also because Saad is expected to add some punch to the ostensible top line of Jonathan Toews and Richard Panik. For one night, at least, it worked, as Saad buried three goals in a 10-1 rout of Pittsburgh, his first hat trick since April 2016.
Alex Ovechkin – Coming off a 33-goal campaign, his fewest in a full season since 2010-11, the Capitals sniper buried three third-period goals (in a span of 6:33) in a 5-4 win at Ottawa. He recorded 11 shot attempts and six shots on goal in the effort.
Mike Green – While we're looking at vintage Capitals, how about the current Red Wings defenceman, who assisted on all four goals in a 4-2 win against Minnesota? It was his first four-point game since October 2011, when he played for Washingon...against Detroit.
Ryan Hartman – While the spotlight shone brightest on Saad's hat trick, Hartman, the second-year Blackhawks winger, talled a goal and four assists against Pittsburgh.
Jonathan Quick – His 2016-17 season was a write-off due to injury, but the veteran Kings netminder was strong from the start in the first game of this season, stopping all 35 shots he faced, including 17 in the third period, in a 2-0 win over Philadelphia.
ZEROES
Antti Niemi – Pittsburgh's backup netminder gave up four goals on 13 shots in just 9:16 before getting pulled. Obviously, stopping 69.2% of shots isn't going to cut it, but the Penguins can hardly pin all the blame on Niemi when they allowed 13 shots on goal in just over nine minutes! Matt Murray wasn't much of an improvement, after Niemi left, allowing six goals on 31 shots.
Olli Maata, Kris Letang, Conor Sheary – Just to make clear that we're not pinning this all on the Penguins' goaltending, these three Penguins skaters were all on for five goals against at 5-on-5.
Alexei Emelin – In his first game for the Predators, the veteran blueliner was locked in his own end (1 for, 10 against, 9.1 CF%) in a 4-3 loss at Boston.
Tom Kuhnhackl – Okay, one more Penguin; Kuhnhackl had disastrous possession numbers (1 for, 18 against, 5.3 CF%) in the loss at Chicago.
Brooks Orpik and John Carlson – In Washington's 5-4 shootout win at Ottawa, the veteran Capitals defencemen were on the ice for three 5-on-5 goals against.
VITAL SIGNS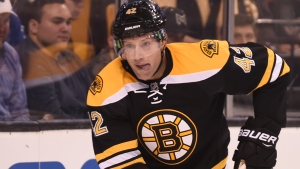 David Backes – Boston's veteran forward was diagnosed with diverticulitis, and it will keep him out for at least 3-4 weeks.
Patrice Bergeron – A lower-body injury kept Boston's two-way ace from playing in the opener. He's considered day-to-day.
Ryan Getzlaf – Anaheim's star playmaker missed the first game of the season with a lower-body injury.
Zach Bogosian – The Sabres blueliner is dealing with a lower-body injury, so Matt Tennyson played for Buffalo against Montreal.
Jan Rutta – The 27-year-old Czech blueliner made his NHL debut against Pittsburgh and played 20:45, second only to Duncan Keith among Chicago skaters.
SHORT SHIFTS
Blackhawks RW Patrick Kane was not only really productive, scoring a goal and adding three assists against Pittsburgh, but he also earned some style points for his sweet setups.
Coming off a down year, veteran Ducks RW Corey Perry was instrumental to Anaheim's opening-night comeback win, scoring two goals and adding an assist in a 5-4 win against Arizona…Blackhawks C Nick Schmaltz, skating between Hartman and Kane, produced two goals and an assist against Pittsburgh…Veteran Blackhawks D Brent Seabrook added a goal and two assists…Red Wings RW Anthony Mantha put up a goal and two assists in a 4-2 win against Minnesota; the Wings need him to be great this year.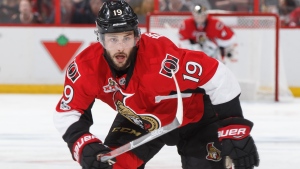 The Senators line of Derick Brassard (one goal and two assists), LW Bobby Ryan (two assists) and RW Mark Stone (two goals) scored all four of Ottawa's goals against Washington…Ducks C Rickard Rakell and LW Andrew Cogliano both had a goal and two assists against Anaheim. That duo, with Perry, effectively comprised Anaheim's top line…Making his return to Buffalo after five years in Minnesota, Sabres RW Jason Pominville scored both Sabres goals in a 3-2 shootout loss to Montreal…In a 4-2 loss to Colorado, Rangers C Mika Zibanejad was dominant, scoring both Blueshirts goals, owning the faceoff dot (winning 18 of 24 draws) and recording 10 shot attempts (8 SOG)…Bruins C David Krejci earned three assists and dominated on faceoffs (going 17-5) in a 4-3 win over Nashville…Capitals C Evgeny Kuznetsov recorded three assists at Ottawa. If Ovechkin is going to rebound this season, Kuznetsov's playmaking should play a significant role…Coyotes D Alex Goligoski had three assists in a 5-4 loss at Anaheim; it was his first three-point game since December, 2015…Avalanche D Tyson Barrie and C Matt Duchene both picked up a goal and an assist in a 4-2 win at the Rangers.
Coyotes LW Max Domi had a goal and an assist at Anaheim, skating on Arizona's top line with Derek Stepan and Clayton Keller…Senators D Chris Wideman produced a goal and an assist against Washington, and played 19:51, a total ice time that he surpassed three times in 91 (regular season plus playoff) games last season…Predators first-line RW Viktor Arvidsson had a goal and an assist, while C Ryan Johansen contributed two assists in a 4-3 loss at Boston…Blackhawks RW Richard Panik had a goal and an assist in point night against Pittsburgh…Wild RW Chris Stewart had a goal and an assist in a 4-2 loss at Detroit…Capitals rookie RW Jakub Vrana, skating with Ovechkin and Kuznetsov, contributed a pair of assists at Ottawa.
Bruins rookie D Matt Grzelcyk had a strong possession game (12 for, 2 against, 85.7 CF%) against Nashville…The Kings line of LW Tanner Pearson, C Jeff Carter and RW Tyler Toffoli dominated (13 for, 2 against 86.7 CF%) against Philadelphia, burying the Philadelphia line of Jordan Weal, Nolan Patrick, and Wayne Simmonds. Weal and Simmonds are ex-Kings too…The Sabres line of LW Zemgus Girgensons, C Sam Reinhart and RW Seth Griffith controlled play (12 for, 3 against, 80.0 CF%) against Montreal…Sabres LW Evander Kane launched 14 shot attempts (11 SOG) against the Habs.
Canadiens G Carey Price stopped 43 of 45 shots; ho-hum…At the other end of the ice, Sabres G Robin Lehner turned away 38 of 40 shots in a 3-2 shootout loss…Avalanche G Semyon Varlamov had 37 saves on 39 shots in a 4-2 win at the Rangers…Red Wings G Jimmy Howard stopped 37 of 39 shots in a 4-2 win over Minnesota.
FIRSTS
Jake DeBrusk – The Bruins winger, the 14th pick in the 2015 Draft, contributed a goal and an assist in his first NHL game.
Charlie McAvoy – A Calder Trophy candidate, the Bruins defenceman tallied his first NHL goal, plus an assist, in his first regular-season game, Boston's 4-3 win over Nashville.
Martin Frk – The 24-year-old Red Wings winger recorded his first NHL goal and an assist in his third NHL game, a 4-2 win against Minnesota.
Clayton Keller – Another Calder candidate, Arizona's rookie winger scored his first NHL goal in his fourth career game, a 5-4 loss at Anaheim.
Scott Cullen can be reached at scott.cullen@bellmedia.ca