Statistically Speaking: Brassard, Nash, Miller dominate Game Six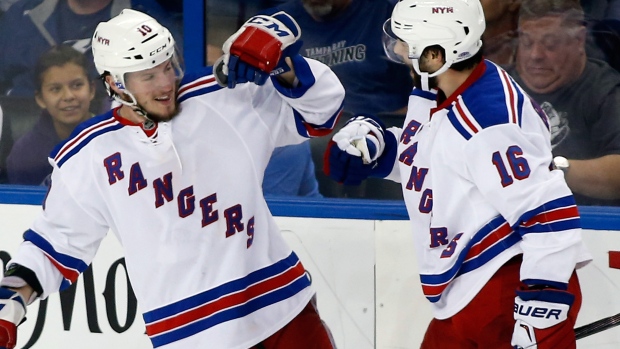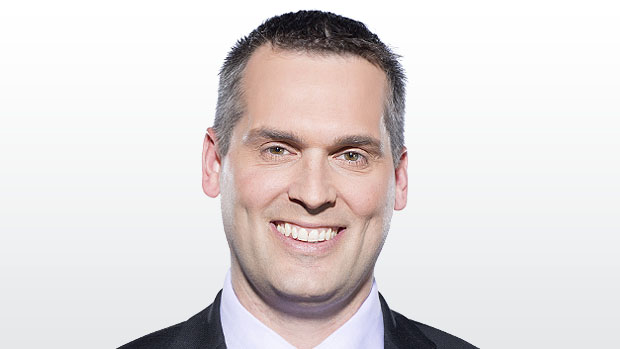 Brassard, Nash and Miller put forth an exceptional game with the Rangers' season on the line, forcing a Game Seven back at MSG; stats to know in Scott Cullen's Statistically Speaking.
HEROES
Derick Brassard - The Rangers centre had a monster game, with three goals, two assists and 10 shots on goal while playing 16:22 in a 7-3 Game Six win at Tampa Bay. It was an unprecedented performance.
Well, it may have been accomplished in another era, but once time on ice information became available, there has never been an individual playoff performance that counted three goals, two assists and 10 shots on goal in less than 17 minutes of ice time. He now has 10 points (4 G, 6 A) in the past eight games, and leads the Rangers with nine goals and 16 points in 18 playoff games.
Rick Nash - With a goal and three assists in Game Six, Nash has seven points (3 G, 4 A) in the past three games, and his 14 points in the playoffs ranks second to Brassard.
J.T. Miller - Going into Game Six, Miller's playoff contribution amounted to no goals and four assists in 17 games. Then he doubled his point total with a goal and three assists, combining with Brassard and Nash for a dominant performance. The trio combined for five goals and 18 shots on goal in the win and had the Rangers' best possession numbers, getting more than two-thirds of shot attempts (21 for, 10 against, 67.7%) at even strength, despite starting 25% of their shifts in the offensive zone. Brassard, Nash and Miller also controlled over 75% possession when matched up head-to-head against Tampa Bay's top line (Valtteri Filppula, Alex Killorn, Steven Stamkos).
It was a masterful performance, especially for a Blueshirts team with its season on the line.
ZEROES
Valtteri Filppula - The Tampa Bay pivot had no shot attempts, and was minus-4 in 19:26 of ice time in Game Six. He also had the worst possession stats (13 shot attempts for, 18 against, 41.9%) on the Lightning, despite starting 77% of his shifts in the offensive zone.
Ben Bishop - Coming off a Game Five shutout, the Lightning goaltender allowed five goals on 26 shots, the third time in the past four games that Bishop surrendered five goals, dropping his playoff save percentage to .917.
Kevin Hayes - The Rangers rookie did not get to partake in the Blueshirts' big point night, spending the vast majority of his night in the defensive zone, with two shot attempts for and 14 against (12.5 SAT%) at even strength.
STANLEY CUP HALF FULL/HALF EMPTY
Nikita Kucherov - Scored two third-period goals for the Lightning, giving him nine goals and 19 points in the playoffs, moving into a tied with Ryan Getzlaf for second place in playoff scoring, one point behind Tyler Johnson, who assisted on both of Kucherov's Game Six goals.
VITAL SIGNS
Vladislav Namestnikov - Inserted into the Lightning lineup for an injured Cedric Paquette, Namestnikov played a game-low 7:23.
SHORT SHIFTS
Rangers D Keith Yandle had a goal and an assist, giving him seven points (2 G, 5 A) in the past four games…Lightning C Steven Stamkos wasn't getting loose offensively, but had a game-high six hits…Rangers G Henrik Lundqvist gave up a couple of third-period goals to Kucherov, when the game was largely out of reach, so while he stopped 36 of 39 shots for the win, stopping 28 of 29 through the first two periods kept the Rangers in the lead even when the Lightning were pressing.
Much of the data included comes from www.war-on-ice.com and www.naturalstattrick.com
Scott Cullen can be reached at scott.cullen@bellmedia.ca