Statistically Speaking: Bryant's big return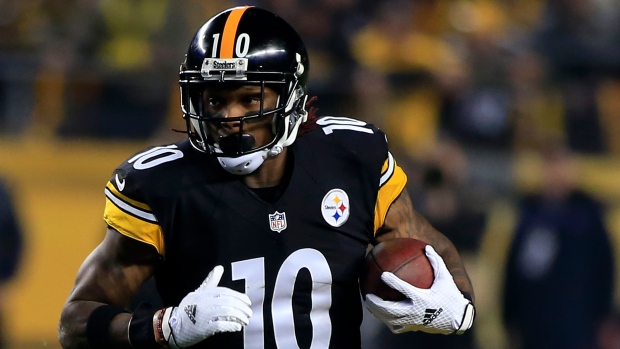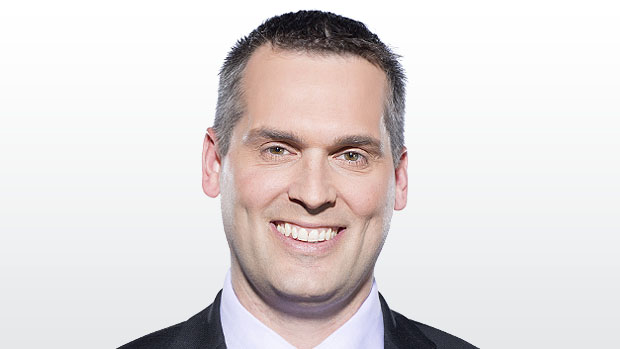 Martavis Bryant is back in a big way, Rivers rolls to big yardage in a loss, Devonta Freeman – again! – DeAndre Hopkins is the preferred target and more in Scott Cullen's NFL Statistically Speaking.
HEROES
Philip Rivers, QB, San Diego – An incredible day at Green Bay, and it still wasn't enough to get the win. Rivers completed 43 of 65 passes for 503 yards and two touchdowns.
Devonta Freeman, RB, Atlanta – No big deal for the Falcons' surprise star, just another 156 yards and two touchdowns on 21 touches in Thursday's 31-21 loss at New Orleans.
DeAndre Hopkins, WR, Houston – The Texans receiver leads the league with 90 targets and caught 10 passes for 148 yards and two touchdowns, on 15 targets, in a 31-20 win at Jacksonville.
Martavis Bryant, WR, Pittsburgh – Welcome back. The Steelers receiver was playing for the first time since a four-game drug suspension, and he hit the ground running, catching six passes for 137 yards and two touchdowns (on eight targets) in a 25-13 win over Arizona.
Greg Olsen, TE, Carolina – Led the Panthers to a comeback win at Seattle, catching seven passes for 131 yards and a touchdown on 11 targets.
ZEROES
Peyton Manning, QB, Denver – The decline continues. Even though he threw for 290 yards in a win at Cleveland, Manning was only 26 for 48 with one touchdown and three interceptions. He's thrown a league-leading 10 interceptions and is averaging a career-low 6.4 yards per pass attempt.
Alfred Morris, RB, Washington – Losing touches to Chris Thompson and Matt Jones in the Washington backfield, Morris gained 32 yards on a dozen touches in a 34-20 loss at the Jets.
Antonio Brown, WR, Pittsburgh – One of the game's premier receivers when Ben Roethlisberger is healthy, Brown can't get anything going with Big Ben's replacements, putting up three catches for 24 yards on eight targets in a 25-13 win over Arizona. It's the third straight game in which Brown has been held under 50 yards, after averaging 144.7 yards per game in the first three weeks.
RUNNERS
Jets RB Chris Ivory accumulated 196 yards and scored a touchdown on 23 touches in a 34-20 win against Washington…Packers RB James Starks was the priority, ahead of struggling starter Eddie Lacy, gaining 117 yards and scoring a pair of touchdowns on 11 touches against San Diego…Patriots RB LeGarrette Blount had 104 yards and two touchdowns on 17 touches at Indianapolis…Dolphins RB Lamar Miller saw more touches with a new coach and gained 118 yards with a touchdown on 21 touches in a 38-10 win at Tennessee…Texans RB Arian Foster accrued 112 yards and a touchdown on 23 touches at Jacksonville…Broncos RB Ronnie Hillman had 115 yards on 23 touches at Cleveland…Bills RB LeSean McCoy gained 94 yards and scored a touchdown on 19 touches in his return to the Buffalo lineup…Panthers RB Jonathan Stewart piled up 86 yards and two touchdowns on 21 touches in a 27-23 win at Seattle…Ravens RB Justin Forsett had 101 yards on 24 touches at San Francisco.
PASSERS
A week after getting crushed for his play, Lions QB Matthew Stafford put up big numbers against Chicago, completing 27 of 42 passes for 405 yards and four touchdowns, with one interception, and rushed for 37 more yards…Jaguars QB Blake Bortles was busy, completing 30 of 53 passes for 331 yards, three touchdowns and three picks, while adding 37 rushing yards, in a 31-20 loss to Houston…Cardinals QB Carson Palmer passed for 421 yards and a touchdown, with two interceptions, in a 25-13 loss at Pittsburgh…It might not have been the rout that was hoped for, but Patriots QB Tom Brady completed 23 of 37 passes for 312 yards and three touchdowns with an interception in a 34-27 win at Indianapolis…Colts QB Andrew Luck returned to action with 312 yards passing and three touchdowns, with 35 yards rushing in the loss to New England…49ers QB Colin Kaepernick completed only 16 of 27 passes, but for 340 yards and two touchdowns against Baltimore…Texans QB Brian Hoyer completed 24 of 36 passes for 293 yards and three touchdowns in a 31-20 win at Jacksonville…Ravens QB Joe Flacco wasn't quite elite at San Francisco, but completed 33 of 53 passes for 343 yards and two touchdowns, with two picks…Saints QB Drew Brees was 30 of 39, for 312 yards and a touchdown against Atlanta…Bengals QB Andy Dalton passed for a modest 243 yards at Buffalo, but threw three touchdown passes…Bears QB Jay Cutler completed 26 of 41 passes for 353 yards with one touchdown and one pick at Detroit.
RECEIVERS
Lions WR Calvin Johnson caught six passes for 166 yards and a touchdown, on nine targets…Bears WR Alshon Jeffery returned to the lineup with eight catches for 147 yards and a touchdown on 11 targets…Cardinals WR John Brown was a force at Pittsburgh, catching 10 passes (on 14 targets) for 196 yards…Ravens WR Steve Smith Sr. returned to the lineup with seven catches for 137 yards and a touchdown on 10 targets at San Francisco…Saints TE Benjamin Watson had 10 catches for a career-high 127 and a touchdown on 12 targets against Atlanta; it was Watson's first 100-yard game since 2010…Jets WR Brandon Marshall caught seven passes for 111 yards and a touchdown, on nine targets, in a 34-20 win vs. Washington…Broncos WR Emmanuel Sanders caught four passes for 109 yards and a touchdown on 11 targets in a 26-23 OT win at Cleveland…Lions WR Lance Moore had five catches for 106 yards and a touchdown on six targets against Chicago…Chargers WR Keenan Allen caught 14 of 15 targets for 157 yards in a 27-20 loss at Green Bay…Bengals WR Marvin Jones caught nine passes for 95 yards and a touchdown, on 12 targets, in a 34-21 win at Buffalo…Seahawks TE Jimmy Graham wasn't lacking for work against the Panthers, catching eight passes for 140 yards on a dozen targets…Vikings WR Stefon Diggs is emerging as a viable threat, and caught seven passes for 129 yards on nine targets in a 16-10 win vs. Kansas City…Browns WR Travis Benjamin caught nine passes for 117 yards on 13 targets vs. Denver…Broncos WR Demaryius Thomas hauled in 10 passes for 111 yards on 17 targets at Cleveland...Patriots WR Danny Amendola caught seven passes for 105 yards on nine targets at Indianapolis…49ers WR Anquan Boldin had five catches for 102 yards on nine targets and teammate Torrey Smith had three catches for 96 yards and a touchdown on six targets against Baltimore…Browns TE Gary Barnidge had three catches for 39 yards, down from the past couple of weeks, but he did score a pair of touchdowns against Denver…Titans TE Delanie Walker had eight catches for 97 yards on 10 targets…Chargers TE Antonio Gates caught nine passes for 95 yards, on 16 targets…Chargers WR Malcom Floyd caught five of 12 targets for 95 yards at Green Bay.
INJURIES
Jeremy Maclin – Kansas City's number one receiver suffered a concussion against Minnesota Sunday.
Sammy Watkins – The Buffalo wideout injured his ankle against Cincinnati and is doubtful for next week's game in London against Jacksonville.
Percy Harvin – Another Bills wide receiver who is injured, Harvin missed the Cincinnati game with a hip injury and isn't expected to suit up against Jacksonville.
Michael Vick – Filling in for an injured Ben Roethlisberger, Vick was hurt when he took a knee in the head as he dove forward on a run. He was replaced by Landry Jones, who was 8-of-12 for 168 yards and two touchdowns against Arizona.
Marcus Mariota – The titans rookie QB suffered a knee injury against Miami and, even if doesn't affect his availability, it could affect his mobility going forward.
Ameer Abdullah – Detroit's rookie running back suffered an arm stinger in Sunday's win against the Bears.
Kyle Williams – A force on the Buffalo defensive line, Williams is out with a knee injury.
Scott Cullen can be reached at scott.cullen@bellmedia.ca