Statistically Speaking: Buyer beware for fantasy hockey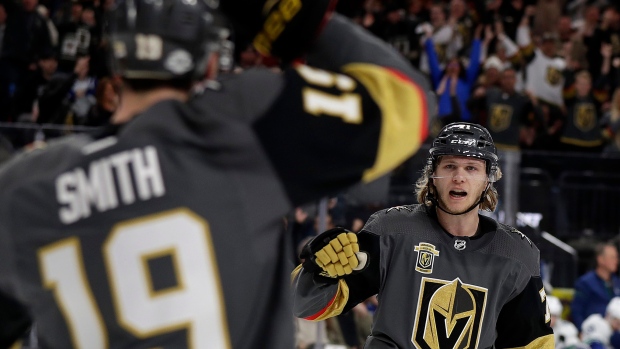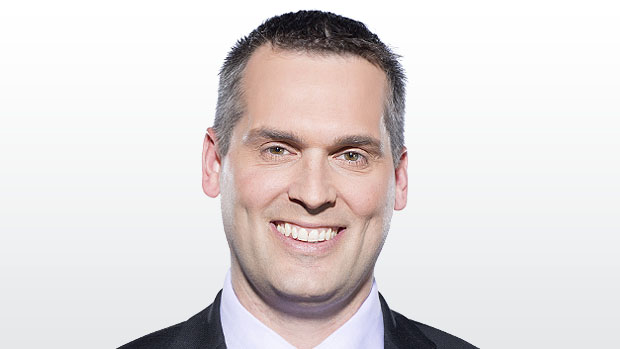 As fun as it can be for fantasy hockey owners to find breakthrough players, sleepers or rookies, there is also an important factor when it comes to drafting your fantasy team and that is knowing which players require exercising caution on draft day, Statistically Speaking.
This isn't about whether these players are actually good or not, it's about whether you want to pay full retail price, based on last year's production, in order to secure their services.
It's easy enough to sit back and say that a player coming off a career season isn't likely to have another career season. At the same time, some bets seem better than others.
New Jersey's Taylor Hall and Nathan MacKinnon, for example, are coming off the best seasons of their careers, and both were fueled by career-best percentages and career-best power play production, so maybe they aren't likely to finish north of 90 points again, but they are both likely worth a relatively early pick anyway because of the high ceiling that they have established for their performance.
In many cases, the best bet is to expect regression if a player is coming off a season with inflated percentages, either their own individual shooting percentage or their 5-on-5 on-ice shooting percentage (which covers their linemates as well), or both.
To that end, consider these players as buyer beware:
William Karlsson – There is no more obvious candidate for regression than a first-line centre who shot 23.4% on his way to 43 goals last season, especially when he had scored 15 goals, total, in the previous two seasons. There's a reasonable argument to make for Karlsson generating high-quality chances, but those chances would have to be ridiculous in order to keep scoring on better than 20% of his shots.
Reilly Smith – If Karlsson's goal production dips that would figure to eat into Smith's assists totals, too, but there is also the trend of Smith's career – here are his point totals over the past five seasons: 51, 40, 50, 37, 60. That's a lot of up and down and he's coming off a season with career-high production.
Evgeni Malkin – This has nothing to do with Malkin's prodigious talent, because he's one of the most gifted players on the planet, but he put up 98 points in 78 games last season and the 78 games was his most since 2008-2009 – he had missed 97 games over his previous five seasons.
Yanni Gourde – The 26-year-old had a sensational rookie season, putting up 64 points, but he did benefit from inflated percentages, scoring on 18.4% of his shots while the Lightning shot 11.5% at 5-on-5 with Gourde on the ice. Both of those are very near the top of the league, which would be wonderful for Tampa Bay if Gourde could stay there, but it's also a big ask.
Claude Giroux – A 30-year-old who just scored a career-high 102 points, Giroux is obviously a very talented player, but he was held under 75 points in each of the previous three seasons, so it seems like a lot to expect him to duplicate his percentage-fueled production (17.6 SH%, 11.5 OiSH%).
Mark Stone – It's possible that Stone could surpass last season's 62 points, but he did that in 58 games, so this is a warning to consider that maybe scoring more than a point per game, on this Senators roster, is going to be an uphill climb.
Eric Staal – Bold prediction here that the 33-year-old Wild centre isn't going to duplicate last year's 42 goals and 76 points, his most productive season in a decade. He shot a career-high 17.4% and his on-ice shooting percentage (9.6%) was the second-best of his career.
Phil Kessel – The Penguins sniper produced a career-high 92 points last season, with an astonishing 42 points on the power play, a total that has been surpassed once since 2009-2010 (Washington's Nicklas Backstrom had 44 in 2013-2014). In the previous three seasons, Kessel had averaged just over 63 points.
Ryan McDonagh – Moving to Tampa Bay last season changed McDonagh's role and part of that change is that he's not required to fill a regular spot on the Lightning power play. He has averaged 11.6 power play points per game over the past five seasons with the Rangers, and if most of that production fades away, that would represent a pretty significant dent in McDonagh's scoring totals.
Tyson Barrie – One of the league's better puck-moving defencemen, Barrie is coming off a season in which he scored a career-high 57 points, with 30 of those points coming on the Avalanche power play, despite playing in just 68 games. Barrie can still be very good, but odds are against matching his 2017-2018 numbers.
John Carlson – The highest-scoring defenceman in the league last season, with 68 points, the Capitals blueliner saw a massive spike in his power play production, putting up 32 power play points (he had 16, 15, and 16 in the previous three years).
Josh Manson – An excellent defender who is coming off a season in which he scored a career-high 37 points, with 36 coming at even strength. Manson rode lofty percentages on both sides of the puck to a 103.9 PDO (on-ice shooting percentage plus on-ice save percentage) to a plus-34 rating, so if the percentages regress as expected, Manson should get dinged to some degree at both ends.
Marc-Andre Fleury – A 33-year-old goaltender coming off the best statistical season of his career isn't likely to do it again, and Fleury had a .927 save percentage during the regular season, a rate which he matched in 20 playoff games too. Fleury could still be an above-average starter, as he was for many years with the Penguins, and it would still be a notable drop from last year's performance.
Semyon Varlamov – Among starting goaltenders, only John Gibson had a higher short-handed save percentage than Varlamov's .907 mark, and if that number dips a little, it could make it even more difficult for Varlamov to hold off a challenge presented by offseason acquisition Philipp Grubauer.
Carter Hutton – His career-best .931 save percentage landed him a free agent contract with the Buffalo Sabres, and the chance to be a starter, but the 32-year-old veteran has never played more than 40 games in a season and his career save percentage prior to last season was .910, so manage expectations accordingly.
Scott Cullen can be reached at scott.cullen@bellmedia.ca