Statistically Speaking: Buyer beware on Scheifele, Oshie, Bozak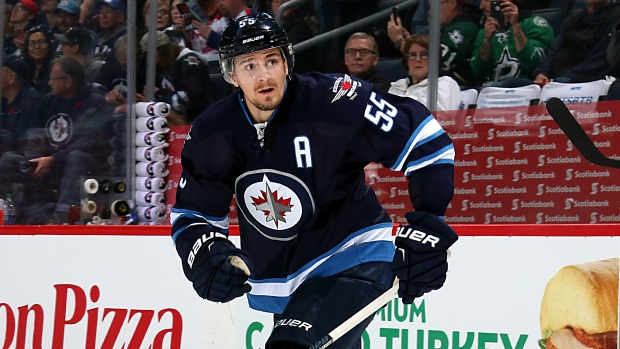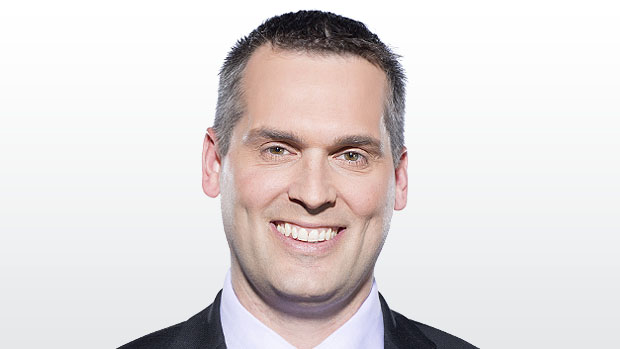 This is my rain on the parade article of the preseason, but it's worth exploring which players might have a hard time matching last season's production. For fantasy purposes, consider this buyer beware.
One of the main reasons that one might expect a player's production to decline is if they were beneficiaries of high percentages last season, either individual shooting percentage or their on-ice shooting percentage, the latter of which measures the (5-on-5) shooting percentage of all players on the ice with a particular player. It's difficult to maintain outlier percentages in both cases, but particularly when it comes to on-ice shooting percentage because that is dependent on so many other players.
Consider that these were the players that led the league in on-ice shooting percentage in 2015-2016: Mike Cammalleri, Jaromir Jagr, Ryan McDonagh, Jiri Hudler, Adam Henrique, Aleksander Barkov, Jannik Hansen, Erik Haula, Taylor Chorney, Anthony Duclair etc. None of them were among the leaders again last season. It's just really difficult to maintain those percentages year after year.
None of this means that these players aren't good – on the contrary, there's not much point in emphasizing bad players in this situation – but it means that, for fantasy owners, maybe try to avoid paying full retail price for players coming off exceptional seasons.
Mark Scheifele, C, Winnipeg – What's not to like about a 24-year-old playmaker whose point totals have increased every year and finished seventh in the league with 82 points last season? Not much, to be honest, but Scheifele scored on 20.0% of his shots and had an on-ice shooting percentage (OiSH%, at 5-on-5) of 11.7% and both of those percentages ranked among the highest in the league.
Under most circumstances, that would make Scheifele a complete lock to have his production slide back this season and while that may still be the more likely scenario, there does remain the possibility that playing with shooting phenom Patrik Laine could help prop up those percentages. Under the same principle, though, caution should be exercised with Laine, who scored on 17.6% of his shots and had a league-leading 12.6% on-ice shooting percentage. Maybe Laine is just a generational sniper and that will be the way of the world, but should we assume that based on one NHL season?
T.J. Oshie, RW, Washington – There may not be a player tagged as more likely regression than Oshie, who shot 23.1% last season, couple with an 11.1 OiSH%. Players simply don't shoot better than 20% on the regular in this era of NHL hockey, and Oshie's previous career high was 14.1% the year before. So, even if he just fell back to 14.1% that would still mean 12-13 fewer goals. Oshie could play more than the 68 games he played in last season, but it's still going to be difficult to make up for an expected decline in percentages.
Artemi Panarin, LW, Columbus – A 25-year-old who has put up 151 points in 162 games through his first two NHL seasons, Bread Man did have a lofty 10.1 OiSH% last season in Chicago, but the primary reason for caution is that Panarin has played primarily with Patrick Kane, one of the most skilled offensive players in the league, and they were undeniably a great fit together. It might be presumptuous to expect that Panarin will have a seamless transition to a new team that doesn't necessarily offer the same kind of top-end talent.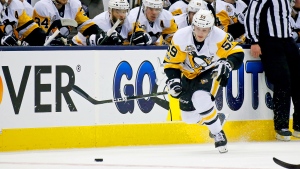 Jake Guentzel, RW, Pittsburgh – This isn't a suggestion that Guentzel isn't a legit scorer, because the 22-year-old has impressive scoring rates in the AHL and NHL but he shot 19.8% with an 11.0 OiSH% in 40 regular-season games before shooting 25.0% on his way to leading the postseason with 13 goals in 25 games. If he's playing with Sidney Crosby that obviously gives Guentzel an opportunity to finish on higher-quality chances, but even Crosby's on-ice shooting percentage has declined to under 9.0 (for the first time in his career) in each of the past three seasons.
Rickard Rakell, LW, Anaheim – A talented 24-year-old who busted out for a career-high 33 goals last season, Rakell shot 18.6% with a 10.8 OiSH%, both of which will be difficult to duplicate. Additonally, with Ryan Kesler out, Rakell may be needed down the middle of the ice for the first half of the season which could lead to more passing and not as many opportunities to pull the trigger.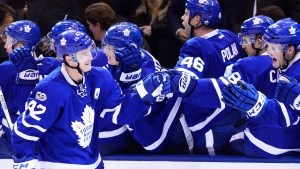 Tyler Bozak, C, Toronto – The veteran Leafs centre is coming off a career-high 55-point season. He has been a high-percentage shooter in his career, finishing on better than 15% of his shots, but last season's 10.2 on-ice SH% was a dramatic spike over the previous two seasons (6.5 OiSH%), and his highest since 2013-2014 when he had Phil Kessel skating on his wing. Maybe Mitch Marner can keep those percentages inflated again, but there may be some give back coming.
Marcus Johansson, C, New Jersey – The 26-year-old scored a career-high 24 goals and 58 points for Washington last season, shooting 18.6%, with a 10.3 OiSH%, both of which were likely to decline even before he was traded to the Devils. Johansson should have ample opportunity to play in an offensive role with New Jersey's best scorers, but it will still be tough to match his 2016-2017 season.
Brady Skjei, D, N.Y. Rangers – The 2012 first-rounder has good size, skates really well, and impressed in his first full year last season, tallying 39 points, and ranking fourth among defencemen with 1.41 points/60 during 5-on-5 play, finishing behind Brent Burns, Dougie Hamilton and Erik Karlsson. However, Skjei's 10.9 OiSH% was also the highest in the league among defencemen to play at least 500 minutes, so that's likely to come down. Skjei could offset some of that expected decline by getting a boost in ice time from the 17:28 per game that he played as a rookie.
Matt Dumba, D, Minnesota – A 23-year-old blueliner who has steadily increased his role and production since arriving in the league, Dumba had a career-high 34 points last season with a 10.7 OiSH%. Even if he gets the benefit of the doubt on his own shooting percentage (8.4% last year, 7.9% for his career), the odds are that Dumba's not going to have shooters finishing at such a high rate when he's on the ice this season, so duplicating 34 points could be difficult unless he gets a sizeable bump in ice time from the 20:20 per game that he played last season, and that doesn't seem likely.
Sergei Bobrovsky, G, Columbus – The veteran netminder won his second Vezina Trophy as the league's top goaltender last year, posting a career-best and league-leading .931 save percentage. When he won his first Vezina with a .932 save percentage in 2012-2013, Bobrovsky followed with a .923 save percentage the next season which was still very good, but not off the charts and that's essentially the message here: feel free to select Bobrovsky to be your starter in fantasy, but don't value him like he's going to deliver a .930 save percentage as a regular course of business.
Scott Cullen can be reached at scott.cullen@bellmedia.ca