Statistically Speaking: Buyer beware on these NHL players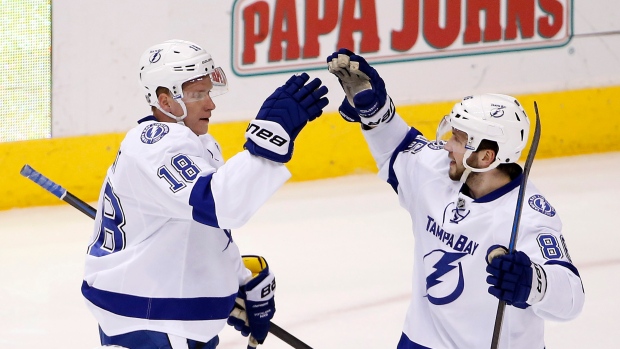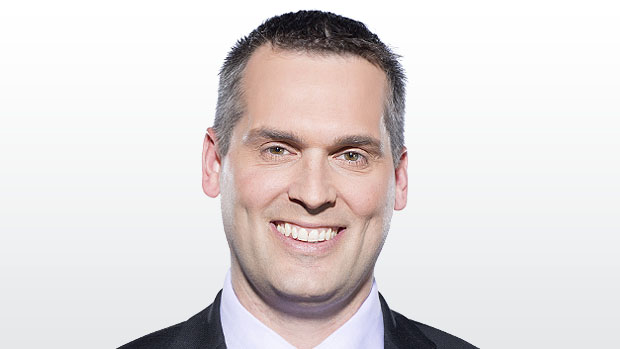 When it comes to fantasy hockey, taking an optimistic angle is the usual course of business. I have projected the Top 300 scorers, picked breakthrough players and potential sleepers, but there comes a time to offer warnings about expectations for some players heading into the 2015-2016 NHL season.
It feels a little like raining on the parade of players who experienced strong seasons a year ago, and I have no interest in seeing player performance decline. It's much more enjoyable to wish for players to succeed, because I want players that are outliers, capable of going above and beyond expectations.
At the same time, forecasting requires (at the very least) a look at the extremes, because extreme results can very easily slide back towards the rest of the league. It's really hard to consistently remain above the throng of players that possess NHL talent.
For example, of the 10 forwards with the highest overall (not just 5-on-5) on-ice shooting percentage in 2013-2014 (minimum 1000 minutes), nine saw their point production drop by at least .18 points per game. The only exception being Ondrej Palat, who (spoiler alert) makes an appearance on this year's Buyer Beware list.
Playing the percentages doesn't mean that players can't continue to score at a high level – as the Palat example showed – but I would exercise caution before drafting these players this season:
The Triplets – The three highest on-ice shooting percentages last season (minimum 1000 minutes) belong to Tampa Bay forwards Nikita Kucherov, Ondrej Palat and Tyler Johnson, a line that was one of the great stories of the 2014-2015 season. That wasn't purely a lucky proposition, as the unit consistently generated more high-quality shots, but it would be pretty easy for the trio to not meet last year's outstanding production.
Jiri Hudler – A notorious high-percentage player, Hudler scored a career-high 31 goals and 76 points while shooting 19.6% individually and an overall on-ice shooting percentage of 13.6%, which ranked fourth among forwards. Given his track record and skilled linemates in Calgary (Johnny Gaudreau and Sean Monahan), maybe Hudler continues to ride those percentages, but even if they fall off to more typical career levels (say around 15% and 11%, respectively), that would still result in a decrease in production.
Tyler Bozak – Though he matched a career-high 49 points last season, Bozak has thrived on percentages and that may be – should be – more difficult without Phil Kessel on his wing. Additionally, if the Leafs start giving Nazem Kadri more ice time and Bozak isn't playing 19-20 minutes a night, it will be that much harder for Bozak to reach 40-plus points for the fourth time in his career.
Nick Foligno – Prior to last season, when the Blue Jackets winger erupted for 73 points, Foligno had scored 40 points in a season once (47 in 2011-2012). Certainly, playing with Ryan Johansen can change a winger's outlook, but Foligno's percentages spiked last season and it's conceivable that he could still have a good season in 2015-2016 and simultaneously see his career-best numbers drop.
The Sedins – Daniel Sedin and Henrik Sedin bounced back last season, after their scoring rate fell dramatically in 2013-2014, but it could be time to be wary about what comes next. For one thing, they are 35-years-old, their on-ice shooting percentages last year where their highest since 2010-2011, and the Canucks simply don't look like a very good team, which calls into question how much help they will receive. Since Daniel isn't a premier goal-scorer any more (he had 20 in 82 games last season, and his shooting percentage is 8.2% over the past three seasons), the twins could use some help if they are going to keep putting up big point totals.
Matt Beleskey – During a summer with a mediocre, at best, free agent class, Belesky was one of the prizes. Boston secured the services of the physical winger with a goal-scoring touch, coming off a season during which he scored a career-high 22 goals and 32 points. But, the 27-year-old has not established that he's capable of staying consistently healthy (played a career-high 70 games in 2011-2012) and had career-best percentages last season. The Bruins will give him the opportunity to succeed this year, but if his percentages regress to career norms, he'll be hard-pressed to match last season's modest totals.
Mark Stone – It's really hard to forecast a decrease for Stone, who was sensational in the second half of last season, scoring 47 points in his last 45 games, but his percentages (16.6 SH%, 12.4 overall on-ice SH%) were both hovering around the top of the league and it's really hard to maintain percentages at the top end. Maybe Stone is one of the players that can do it, but maybe tread with a little caution when drafting him after a sensational rookie season.
Dennis Wideman – The Flames did ride percentages last season and that's part of the reason to think that Wideman will fall off from last year's career-high of 56 points. However, it's not just the percentages – the arrival of Dougie Hamilton should result in fewer minutes for Wideman and if it cuts into power play time, Wideman's point total could drop significantly.
Radim Vrbata – A 34-year-old coming off a career-best 63-point season, with a career-high (11.5% total on-ice SH%)? That's a recipe for numbers to come down, at least somewhat.
Scott Cullen can be contacted at Scott.Cullen@bellmedia.ca.