Statistically Speaking: 'Canes use cap space to land Teravainen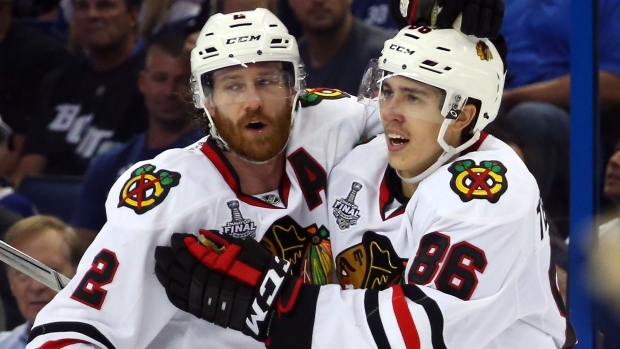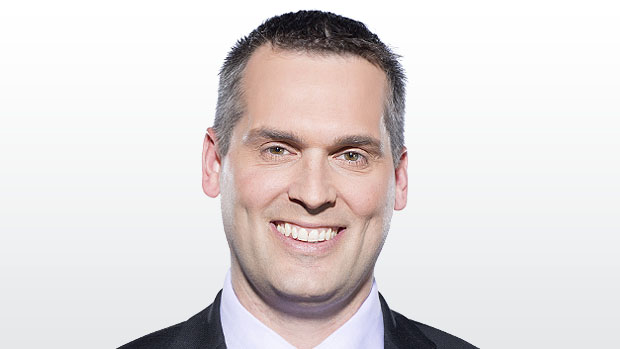 The Chicago Blackhawks are jammed up against the salary cap, and the Carolina Hurricanes took advantage of the opportunity to land a skilled young forward as a reward for relieving the Blackhawks of a problem contract.
By taking on nearly $5-million in salary cap expense, the Hurricanes have added one young top-six and one veteran bottom-six forward.
Statistically Speaking breaks down the Hurricanes-Blackhawks deal.
2015-2016 NHL STATS
| PLAYER | TEAM | POS. | GP | G | A | PTS | CF% | CF%Rel | PDO | OZS% | ATOI |
| --- | --- | --- | --- | --- | --- | --- | --- | --- | --- | --- | --- |
| Teuvo Teravainen | CHI | C | 78 | 13 | 22 | 35 | 51.2 | -1.0 | 98.7 | 43.5 | 15:21 |
| Bryan Bickell | CHI | LW | 25 | 0 | 2 | 2 | 51.5 | -2.4 | 96.5 | 73.7 | 9:47 |
The Hurricanes Get: C Teuvo Teravainen and LW Bryan Bickell
Teravainen, 21, is highly-skilled and had a modestly productive first full season in the NHL, putting up 35 points in 78 games.
While expectations might have been a little higher for him after he scored 10 points in 18 games during Chicago's run to the 2015 Stanley Cup, Teravainen had a low on-ice shooting percentage (5.5%) with more of his face-offs in the defensive zone last season. His most common linemates were Andrew Desjardins and Phillip Danault.
So while his situation was less than ideal for productivity, as he played both centre and wing, it's still clear that Teravainen is a talented young player that should be a productive scoring forward for years to come.
In Carolina, the opportunity will be there for Teravainen to play in a scoring role, presumably with skilled linemates, maybe even newly-signed Finnish rookie Sebastian Aho. With more ice time and almost inevitably better percentages, his point totals should go up.
Teravainen is still on an entry-level deal that pays him $894,166. He's a bargain now, and will be a restricted free agent at the end of next season, at which point he could be in line for a significant raise.
Bickell is a 30-year-old winger who received an ill-advised contract in the aftermath of a tremendous 2013 playoff performance (9 G, 8 A in 23 GP) as the Blackhawks won the Stanley Cup. There's still a year remaining on that deal and getting out from under Bickell's $4-million cap hit ($4.5-million actual salary) is the impetus for Chicago to make this trade.
While Bickell is never going to be the player that he was in the 2013 postseason, he's also likely capable of more than he showed as a marginalized forward in Chicago last season. Even when he was demoted to the AHL last season, Bickell was productive enough (15 G, 16 A in 47 GP) to suggest that he could still play in the NHL, even if it's in a bottom-six role.
Since the Hurricanes don't have great forward depth in their organization to begin with, there is a good chance for Bickell to play at least a fourth-line role in the NHL next season.
The Blackhawks Get: A second-round pick and 2017 third-round pick
The second-round pick that Chicago receives originally belonged to the New York Rangers, and was acquired by Carolina as part of the Eric Staal trade at the deadline. A pick in that range typically brings a little better than a one-in-three chance of landing an NHL player.
The third-round pick originally belonged to Chicago and was acquired in the 2015 Kris Versteeg trade. That offers about a one-in-four chance to turn into an NHL player.
Admittedly, the Blackhawks were painted into a corner, but they were responsible for some of that painting. Certainly, the Bickell contract was regrettable, but handing out lucrative extensions to Marcus Kruger, Artem Anisimov and Brent Seabrook all tightened the screws on Chicago's salary cap.
Jonathan Toews and Patrick Kane both signed $10.5-million deals too but, for elite players, those were easier to justify.
In any case, the price for getting away from the Bickell contract is losing a player like Teravainen, who should have been a long-term asset. Now, the Blackhawks will endeavor to fill out a roster that they expect to be a contender next season and, perhaps, to find a way to keep restricted free agent forward Andrew Shaw.
Verdict: It's a clear win for the Hurricanes, not only because they received actual NHL players, but because they took advantage of their favourable cap situation to get real long-term value from a Blackhawks team that was vulnerable. From Chicago's perspective, they have lots of work to do with their lineup, but at least have a little more cap space that they can use to fill those holes.
Much of the data included comes from corsica.hockey, stats.hockeyanalysis.com www.hockey-reference.com, www.generalfanager.com and www.capfriendly.com.
Scott Cullen can be reached at scott.cullen@bellmedia.ca