Statistically Speaking: Capitals land prized puck mover Shattenkirk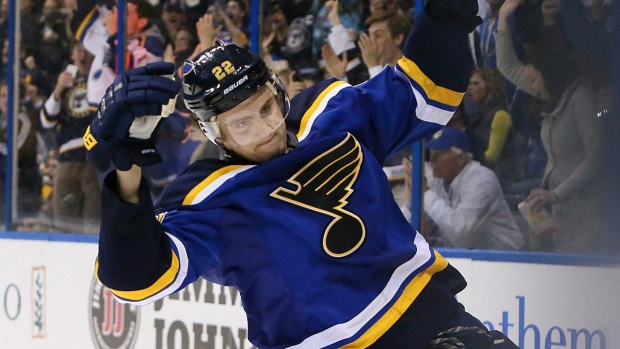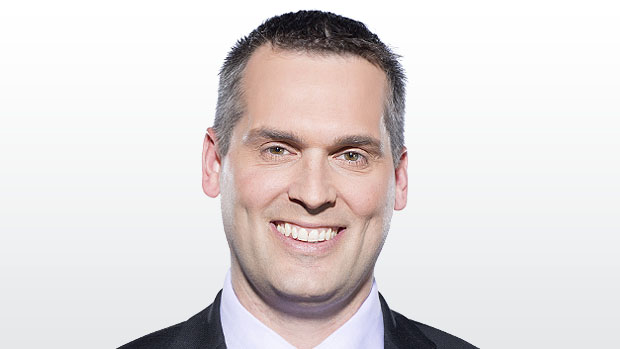 The Washington Capitals loaded up for their Stanley Cup run by acquiring the best puck-moving defenceman on the trade market.
This is a case of the (talent) rich getting richer, the best team in the league adding the most desired trade chip.
Statistically Speaking digs into the Capitals' acquisition of Kevin Shattenkirk.
2016-2017 STATS
| PLAYER | TEAM | POS | GP | G | A | PTS | CF% | CF%Rel | PDO | OZS% | ATOI |
| --- | --- | --- | --- | --- | --- | --- | --- | --- | --- | --- | --- |
| Kevin Shattenkirk | St. Louis | D | 61 | 11 | 31 | 42 | 52.8 | 2.9 | 99.4 | 57.4 | 19:51 |
| Zach Sanford | Washington | LW | 26 | 2 | 1 | 3 | 46.3 | -6.0 | 100.8 | 57.1 | 10:09 |
2016-2017 AHL STATS
| PLAYER | TEAM | POS | GP | G | A | PTS | +/- |
| --- | --- | --- | --- | --- | --- | --- | --- |
| Zach Sanford | Hershey (AHL) | LW | 25 | 11 | 5 | 16 | -2 |
| Bradley Malone | Hershey (AHL) | C/LW | 52 | 7 | 13 | 20 | +3 |
2016-2017 AHL STATS
| PLAYER | TEAM | POS | GP | SV% |
| --- | --- | --- | --- | --- |
| Pheonix Copley | Chicago (AHL) | G | 25 | .920 |
The Capitals Get: D Kevin Shattenkirk and G Pheonix Copley
Shattenkirk, 28, has been one of the more productive offensive defencemen in the league. Since the start of the 2013-2014 season, he has 175 points, which is tied for 12th in the league.
He's an elite power play quarterback. Whether measured by points/60 or his team's goals for/60 when he's on the ice during 5-on-4 play, he's been the best
Additionally, Shattenkirk has a consistent record of ending up on the right side of the shot battle, perhaps surprisingly because he allows very few shots against. That might come as something of a surprise, because Shattenkirk is anything but an intimidating physical presence on the blueline, but it turns out that if you keep moving the puck out of your zone (and don't necessarily take on the toughest matchups), it's difficult for opponents to generate shots.
Shattenkirk has seen his ice time decreased this season; 19:51 per game is his lowest since his rookie year, but he's really effective and that's why he was the most sought-after defenceman on the trade market.
In Washington, Shattenkirk has the luxury of fitting in with a Stanley Cup contender, a team that already has established veterans John Carlson and Matt Niskanen manning the right side on the blueline. This gives the Capitals superb defensive depth - the kind of move that a Stanley Cup contender might make to give them the best possible odds of winning an elusive title, while also preventing other contenders from closing the gap.
Shattenkirk comes with a cap hit of $4.25-million, but the Blues will retain 39% of that salary, leaving the Capitals to handle the pro-rated portion of $2,592,500. He will be an unrestricted free agent in the summer.
Copley is a 25-year-old who returns to the Capitals organization with which he first played after leaving Michigan Tech. He has appeared in just two NHL games in his career, but has a .920 save percentage in the AHL this year, which makes him a quality AHL option at the very least.
The Blues Get: LW Zach Sanford, C Brad Malone, a first-round pick and a conditional second-round pick
Sanford is a 22-year-old rookie pro who has split this season between the AHL and NHL. He does have 11 goals in 25 AHL games, which is a little encouraging, but he hasn't been particularly effective in Washington.
He should get a decent chance to fill a depth role in St. Louis. If not this season, he should have a leg up on the competition going into next year.
Malone, 27, does have 30 points in 176 career NHL games, but has spent the entire season in the AHL. He's a physical forward with good size, and could see spot duty on the fourth line, but is most likely just a minor-league consideration. He will be an unrestricted free agent this summer.
Washington's first-round pick could very well be the last pick in the round, but a bottom-five pick in the first round still brings better than a 50% chance of turning into an NHL player. A late second-rounder has a little better than 30% chance of becoming an NHLer. There are a whole lot of other conditions that can come into play with that pick too.
With Shattenkirk departing, Alex Pietrangelo and Colton Parayko are capable of taking over the point position on the St. Louis power play, while Robert Bortuzzo is looking at more consistent playing time on St. Louis' third pair.
Verdict: The price to acquire Shattenkirk isn't insignificant, but for a Capitals team that has consistently come up short in the postseason, they might as well take their best shot at winning this year and bringing in Shattenkirk not only keeps him away from the competition, but it gives Washington enviable defensive depth. Washington was the best team in the league before the trade, so why not go for it? None of the assets they sent to St. Louis are likely to come back to bite them at some point in the future.
St. Louis has been committed to dealing Shattenkirk, not wanting to lose him for nothing as a free agent in the summer, but this move is going to make it more difficult for the Blues to hold on to their playoff spot. It would be nice, when dealing such a prime asset, to get more certainty in return, but the Blues should come up with at least one serviceable NHLer out of those involved. That's fine, if a bit underwhelming.
Much of the data included comes from corsica.hockey, stats.hockeyanalysis.com and www.hockey-reference.
Scott Cullen can be reached at scott.cullen@bellmedia.ca