Statistically Speaking: Celtics pay steep price to get Kyrie Irving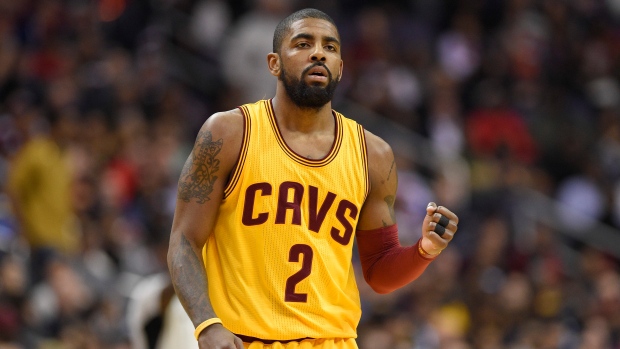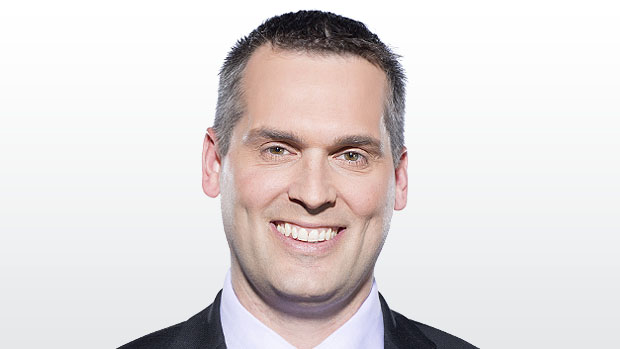 The Cleveland Cavaliers were faced with the prospect of having their hand forced into a trade by a star player, and despite that less-than-advantageous position, made out quite well, securing both immediate and long-term assets from Boston.
The Boston Celtics paid a significant price to land a star player who gives them a better shot to contend in the Eastern Conference.
Statistically Speaking breaks down the Kyrie Irving trade.
2016-2017 NBA STATS
| PLAYER | TEAM | POS | GP | PPG | RPG | APG | BPG | SPG | FG% | FT% | 3PT% |
| --- | --- | --- | --- | --- | --- | --- | --- | --- | --- | --- | --- |
| Kyrie Irving | Cleveland | PG | 72 | 25.2 | 2.5 | 5.8 | 0.3 | 1.2 | .473 | .905 | .401 |
| Isaiah Thomas | Boston | PG | 76 | 28.9 | 2.7 | 5.9 | 0.2 | 0.9 | .463 | .909 | .379 |
| Jae Crowder | Boston | SF | 72 | 13.9 | 5.8 | 2.2 | 0.3 | 1.0 | .463 | .811 | .398 |
2016-2017 EUROLEAGUE STATS
| PLAYER | TEAM | POS | GP | PPG | RPG | APG | BPG | SPG | FG% | FT% | 3PT% |
| --- | --- | --- | --- | --- | --- | --- | --- | --- | --- | --- | --- |
| Ante Zizic | Darussafaka Dogus | C | 20 | 9.0 | 6.7 | 0.4 | 0.8 | 0.2 | .649 | .643 | - |
The Celtics Get: PG Kyrie Irving
Irving, 25, had made it known that he wanted out of Cleveland and finally got his wish, with a trade to another Eastern Conference contender. He's coming off an impressive season during which he scored a career-high 25.2 points per game, shooting a career-high 47.3% from the field and over 40.0% on threes for the second time in his career. All of this came while playing 72 games, the second-highest total of his career.
The interesting part of Irving's desire to leave Cleveland is that he was as much of a focal point offensively as he's ever been, with a career-high 19.7 shots per game – more than when he was the go-to scorer for the Cavaliers early in his career (ie. pre-LeBron).
One of the most appealing parts of Irving is that not only is he able to score in just about any situation, with the ability to launch long-range shots as well as use his strong ball-handling skills to get to the basket. In the playoffs over the past two years, he's averaged 25.5 points per game, while shooting 47.2% from the field and 40.6% on threes. Those are credentials that will get him the ball in critical end-of-game situations for the Celtics and he'll be the number one option in Boston's offence.
The downside to Irving is that he's a defensive liability. In 2016-2017, the Cavaliers allowed an estimated 112 points per 100 possessions with Irving on the floor, the highest of his career, and his -2.3 DPM (Defensive Box Plus-Minus) was also the worst of his career. His ability to generate offence outweighs the defensive shortcomings, but that part of the equation can't be ignored.
Irving will make nearly $39-million over the next two seasons, after which he has a player option and will presumably opt out. But, if the Celtics are contenders, a long-term deal would seem like a possible outcome.
With Jae Crowder going to Cleveland in the deal, the Celtics will go young at small forward, with Jaylen Brown and Jayson Tatum, both taken third overall in that past two drafts, taking those minutes.
The Cavaliers Get: PG Isaiah Thomas, SF Jae Crowder, Ante Zizic and Brooklyn's unprotected 2018 first-round pick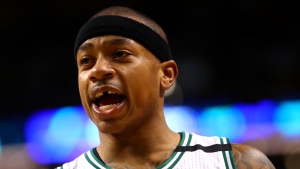 Thomas is a 28-year-old coming off a breakout season in which he turned into the Celtics' go-to scorer, shooting a career-best 46.3% from the field on a career-high 19.4 field goal attempts per game. While
Thomas' offensive ratings were even better than Irving's last season, their defensive numbers were similarly ineffective – the Celtics surrendered 112 points per 100 possessions with Thomas on the floor and he had a -3.3 Defensive Box Plus-Minus.
In Cleveland, Thomas will ride shotgun beside LeBron James, and that will still allow plenty of opportunities to shoot the ball, but it will also give the Cavs a reliable fourth-quarter scorer to ease some of the pressure on LeBron.
Thomas is going into the final year of his deal, making a little more than $6.2-million. He'll obviously be looking to cash with a big free agent deal next summer, whether in Cleveland or somewhere else.
Crowder, 27, has turned into a solid contributor for the Celtics, earning a role as a starter and providing effective two-way play. He has improved his mid-range game and plays a complementary role, which is likely going to be necessary in Cleveland since he's likely to fall behind LeBron James and Kevin Love at the forward spots.
Nevertheless, he's a solid and reasonably-priced addition to the rotation, making nearly $22-million over the next three seasons.
Zizic was the 23rd pick in the 2016 Draft, a 6-foot-11 centre who was very efficient in the Euroleague. The 20-year-old is a project who will need time to develop, and he may not turn into anything, but is essentially a lottery ticket that could pay off down the road.
The real long-term prize of the deal could be the draft pick that the Cavaliers receive. The Nets won a league-low 20 games last season and while they should be better next year, they're almost assuredly going to be a lottery team, so it's conceivable that the Cavs could get the first pick.
Verdict: While Irving is a star player, who performs in the big moments, the Celtics paid a significant price to get him. Cleveland went into this process knowing that they needed short-term help for LeBron, and got it in Thomas and Crowder, but they also needed long-term help in the event that the 2017-2018 season is LeBron's last in Cleveland; the Brooklyn pick and Zizic help satisfy those needs too. All in all, with the whole world knowing that Irving wanted out of Cleveland, the Cavs got tremendous value in return and still have to be considered Eastern Conference favourites, ahead of Boston, next season.

Scott Cullen can be reached at scott.cullen@bellmedia.ca