Statistically Speaking: Chayka makes history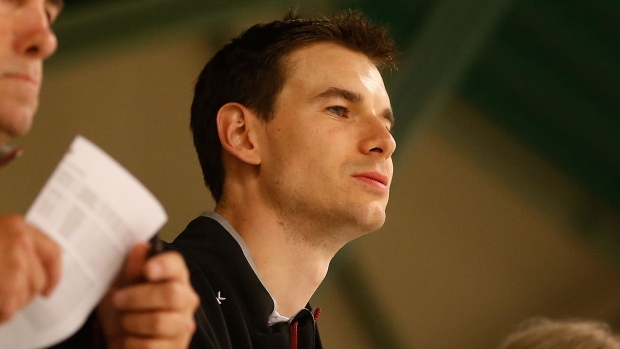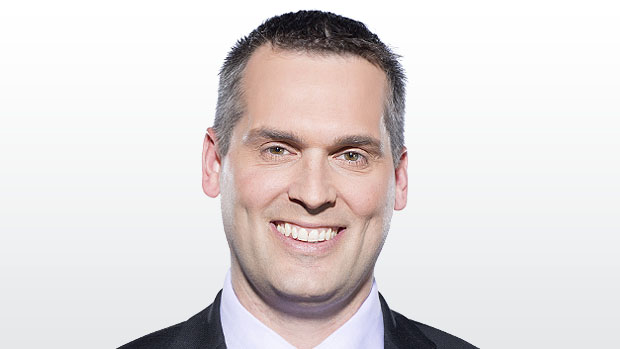 The Arizona Coyotes have made John Chayka, 26, the youngest general manager in NHL history. He was hired by the Coyotes last year as an Assistant GM and became the leading candidate after Arizona fired Don Maloney.
I interviewed Chayka in November of 2014, for a piece about different approaches to hockey analytics, focusing on zone time compared to shot metrics.
Coming out of that interview, he seemed sharp, and I liked that he understood the need to have years of data at his disposal before knowing whether it's valuable or not. "We don't know what we don't know," he said, several times. That stuck with me.
But, he was also very secretive. I understand why, for business purposes, he couldn't very well disclose the proprietary information that his company, Stathletes, sold to their NHL-team clients, but that doesn't inspire belief from outsiders either.
Secrecy has been standard practice in the hockey analytics community for some time. For years, analytics work in the league was being done by consultants, never to be officially recognized, like they were working in black ops – "If they catch you doing Corsi, we will disavow any knowledge." But once it became apparent that hockey wasn't immune to using analytic insights, more teams were willing to make known that they were addressing the situation. In some ways, it's become good p.r. for teams. As an example, check out the responses to my Tweet about which teams were represented at this year's Sloan Sports Analytics Conference. Woe the team whose fans think they are behind the times.
When those hirings became more public, though, it also allowed the small segment of the public that makes up the hockey analytics community to evaluate the quality of those hires. The ones that had already earned a reputation online – Tim Barnes (Washington), Tyler Dellow (Edmonton), Brian Macdonald (Florida), Sunny Mehta (New Jersey), Andrew Thomas (Minnesota) and Eric Tulsky (Carolina) among them – tended to be praised in analytics circles because the public had some idea about how they used data and processed the game.
Being known doesn't guarantee success, to be sure, and relatively unknown team analysts can provide smart analysis, but coming into a situation without a track record for the public to measure will naturally lead to skepticism. Hypothetically, what if the Coyotes had hired a 26-year-old head coach who had no public coaching track record before he was named an assistant coach last year? No matter what kind of hockey background he had before, that would raise eyebrows.
When the Toronto Maple Leafs hired Kyle Dubas to be an Assistant GM, he was viewed as the first analytics wunderkind in the league, with a reputation of being stats-friendly, he had worked for an agent and been a GM for a winning team in junior hockey. The public didn't know everything about Dubas but, whether they agreed or not, they had some idea about the credentials he had to warrant being hired.
Because of the secretive nature of his previous business, that's not quite the same with Chayka. Presumably, the teams that worked with him at Stathletes were happy with what they were getting and, after a year in Arizona, the Coyotes brain-trust, like others around the game, were obviously impressed.
The public can question whether that brain-trust is asking the right questions, or whether any 26-year-old is ready for the responsibility of being a general manager in the NHL, but that proof will be in the pudding. Remember, "We don't know what we don't know."
Ultimately, it doesn't much matter whether Chayka, or any other analyst, has public approval going into the job, because results are going to tell the tale. If the Coyotes make smarter personnel decisions and become a better team as a result, then his analysis is probably sound.
However, don't for a second think that other teams aren't going to be ready to test the new kid. There are some hockey analysts that are deeply skeptical of his credentials and what better way to find out if Chayka is ready to sit at the big table than to get the better end of a deal with the Coyotes?
While acknowledging that head coach Dave Tippett will have input, as the new Executive VP of Hockey Operations, Chayka said at his opening press conference, "At the end of the day, the buck stops with me in personnel decisions." It will be interesting to see how that dynamic works. Many will be watching the Coyotes' roster decisions extra-closely this summer.
With all this considered, the Coyotes turning to an approach based on analytics only makes sense.
At the Sloan conference this year, a meandering off-panel hockey conversation with a bunch of analysts turned to a question: "When will an NHL team hire the first Analytics GM?" Responses were looking about five years into the future though if Dubas, already an Assistant GM, fell under that umbrella then most figured he would be a GM sooner than that.
The drum I've been banging, for years, about hockey analytics is that it would easily pay for itself in terms of better player evaluation, improved decisions, and smarter contracts. For a budget team like the Coyotes, it's a no-brainer.
Right now, NHL teams are considered progressive as long as they have someone, even a consultant, doing something with regards to analytics, but sooner or later that has to change. Eventually, there will be more teams that have multiple analysts and there will be delineation between good and bad on the analytics front, so that there will be real value to having smarter analysts. We'll know hockey analytics has really made it when teams start poaching talent from rivals and they will take on more senior hockey operations positions because that would represent serious valuation of the work being done in the field.
That matters because, in some circles, Chayka's hiring is going to be considered a referendum on analytics in hockey. Since he's going to come under that microscope, I hope Chayka has success, but even if he doesn't, he's not going to be the only analytically-inclined GM.
Chayka is the first but, just as it has happened in other sports, more will follow.
Scott Cullen can be reached at scott.cullen@bellmedia.ca