Statistically Speaking: Crosby lifts Penguins to victory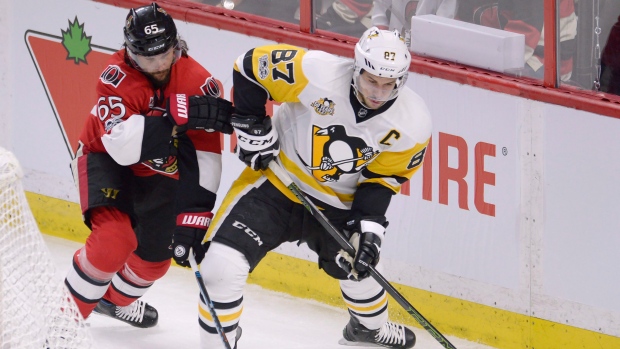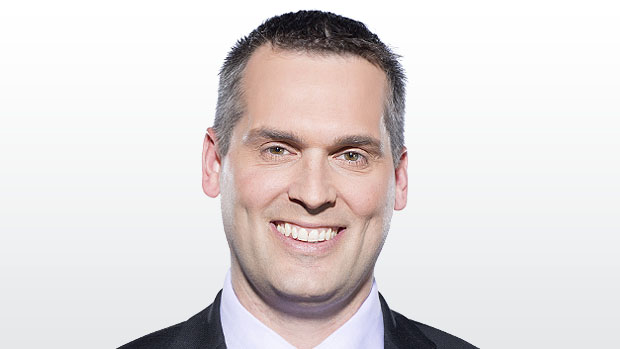 Sidney Crosby brings the Penguins back to even in their series with Ottawa; Guentzel, Murray and more in Scott Cullen's Statistically Speaking.
HEROES
Sidney Crosby - Pittsburgh's superstar led the way with a goal and an assist in a 3-2 Game Four win at Ottawa, tying the series at two games apiece. He had a game-high five shots on goal, after managing a total of 12 shots on goal in his previous eight games. Crosby has 17 points (6 G, 11 A) in 15 playoff games.
Jake Guentzel - The Penguins rookie had a couple of assists in Game Four at Ottawa; he had just gone three games without a point, but now has 16 points (9 G, 7 A) in 16 playoff games.
Matt Murray - Making his first start in goal for Pittsburgh since April 9, Murray stopped 24 of 26 shots in a 3-2 Game Four win at Ottawa. It was a bold decision by Penguins head coach Mike Sullivan, to replace Marc-Andre Fleury, but Murray provided an immediate reward.
ZEROES
Mark Stone and Marc Methot - No one had glaringly poor games on either side, but these two Senators were on the wrong side of even in terms of shots and scoring chances, and both were on the ice for a goal against in a 3-2 Game Four loss.
STANLEY CUP HALF FULL/HALF EMPTY
Olli Maatta and Brian Dumoulin - Pittsburgh's blueliners both scored goals in Game Four at Ottawa, Maatta was also on the ice for both goals against in the Penguins' 3-2 win, and Dumoulin was on the wrong side of the puck (14 for, 21 against, 40.0 CF%, 8-12 scoring chances).

VITAL SIGNS
Alex Burrows - The veteran winger was out of the Senators lineup with a lower-body injury, opening up room for Tommy Wingels to return.
Chad Ruhwedel - Pittsburgh's decimated defence lost another contributor when Ruhwedel was knocked out of Game Four with a concussion on a hit from Senators right winger Bobby Ryan.
Josh Archibald - With injuries to Patric Hornqvist, Bryan Rust and Tom Kuhnhackl, 24-year-old Archibald got into the lineup for Game Four at Ottawa. It was his first career playoff games.