Statistically Speaking: Dealing Subban should haunt Habs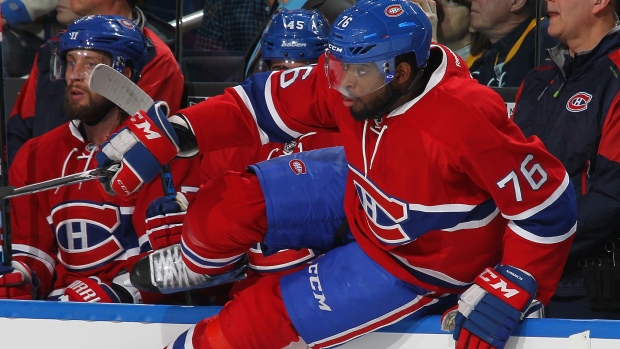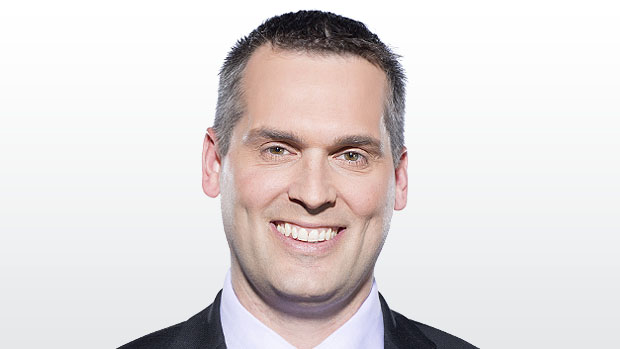 The Montreal Canadiens seemed to have an uneasy relationship with defenceman P.K. Subban for quite some time.
Subban's name was hot and heavy in the rumour mill leading up to last week's draft, but when the dust cleared and he still remained in Montreal, it looked like the Habs might have avoided making a big mistake.
Not so fast.
Statistically Speaking examines a blockbuster trade involving two very different first-pair defencemen.
2015-2016 STATS
| PLAYER | TEAM | POS. | GP | G | A | PTS | CF% | CF%Rel | PDO | OZS% | ATOI |
| --- | --- | --- | --- | --- | --- | --- | --- | --- | --- | --- | --- |
| Shea Weber | NSH | D | 78 | 20 | 31 | 51 | 51.3 | -2.8 | 98.2 | 50.9 | 25:23 |
| P.K. Subban | CHI | D | 68 | 6 | 45 | 51 | 52.5 | 0.4 | 101.4 | 51.7 | 26:22 |
The Canadiens Get: D Shea Weber
Weber, 30, has finished in the top five of Norris Trophy voting five times in the past eight seasons. At 6-foot-4 and more than 230 pounds, he's an intimidating physical presence who has a rocket shot and is far-and-away the leader in goals among defencemen since 2008-2009.
DEFENCE GOAL LEADERS SINCE 2008-2009
The trouble is, for a top-pair defenceman, Weber has negative relative shot differentials (ie. teams outshoot Nashville by more with Weber on the ice than they do when he's off the ice.) It wasn't always this way – early in his career, Weber dominated shot differentials too – but it's hard to imagine this trend reversing as he gets older, especially as he joins a Montreal team that consistently gets outshot.
In Montreal, Weber will be a force on the power play and will play a physical game in the defensive zone, but if he doesn't do a better job of generating controlled zone exits, Weber will ultimately spend too much time in the defensive zone and that leads to problems.
Weber's cap hit is $7.857-million for 10 more seasons, but the actual outgoing money gets cheaper starting in 2018-2019, so he's due to get $54-million over the rest of the deal.
The Predators Get: D P.K. Subban
Subban is a 27-year-old dynamo on defence. In the past four seasons, he ranks second among defencemen in scoring.
DEFENCE POINT LEADERS SINCE 2012-2013
Subban can skate the puck out of his own end, and that can work to his detriment because sometimes he turns it over. However, the positives dramatically outweigh the negatives in this respect, because there are so many more instances in which Subban is responsible for the Canadiens exiting the zone with the puck.
As a result he's one of the best in the game moving the puck in the right direction, which tended to stand out on a Montreal team that tends to get outshot more often than not. Although his shot may not be feared quite like Weber's, Subban does have a potent one-timer on the power play, so he can fill that spot on the Nashville power play.
In Nashville, Subban could fit quite nicely alongside Roman Josi on the top pair. Two elite, mobile defencemen that can move the puck and handle big minutes? That's a dream scenario for any team and since the Predators can back up that pair with Mattias Ekholm and Ryan Ellis, they are really set in their top four.
Subban doesn't come cheaply; his six-year, $54-million contract kicking in next season, with a no-movement clause that takes effect July 1. That will take Subban through his age 32 season, so he should be a star in Nashville for a good portion, if not all, of the deal.
Verdict: The long-term implications of this deal could be costly for Montreal. While Subban is already the better performer, the gap is likely to become more of a problem in the future, because Weber turns 31 this summer and is signed until he's 40. How much longer can the Canadiens reasonably expect Weber to log big minutes?
If Weber retires before the end of the contract, there could be massive cap recapture penalties on the Predators, but that's a function of a contract that was bad from the get-go.
Scott Cullen can be reached at scott.cullen@bellmedia.ca