Statistically Speaking: Diaz, Mets pitchers worth a look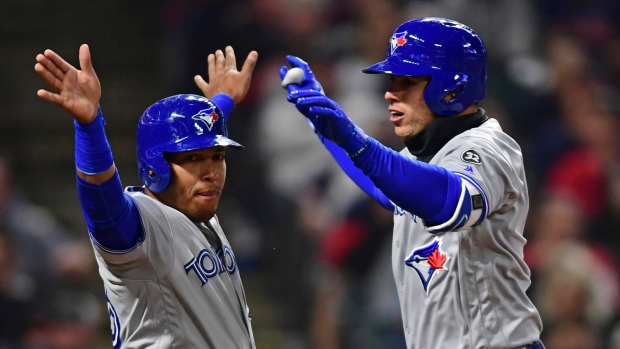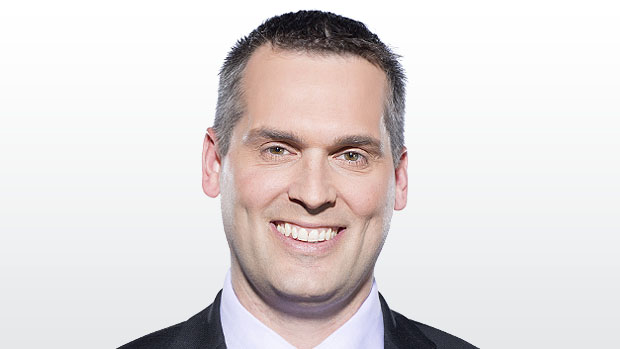 Now that we're a couple of weeks into the baseball season, holes need to be filled. Slow starts and injuries need to be addressed, and there should still be productive players available on the waiver wire.
This week, check out a Blue Jays infielder, a couple of Mets starting pitchers, and more.
Here are some players to consider that are owned in fewer than 60% of TSN leagues:
Aledmys Diaz, SS, Toronto – Getting a real opportunity to resurrect his career, playing every day in the absence of Troy Tulowitzi, the 27-year-old infielder is starting to get on track. In the past nine games, he's slugged four home runs, hitting .310 with a 1.126 OPS. He's well worth a look for some middle infield pop. Owned: 8.3%
Christian Villanueva, 3B, San Diego – The 26-year-old made a tiny splash late last season, but he's continued with a hot start this season. Nine of his 12 hits have gone for extra bases and he's hitting .293 with a 1.152 OPS. Owned: 7.8%
Jed Lowrie, 2B, Oakland – The veteran infielder has had some ups and down throughout his career, but 2017 was one of his best and he's off to a great start this year, hitting .348 with a .979 OPS. Owned: 50.0%
Francisco Cervelli, C, Pittsburgh – Catcher is a very lean position, so finding any kind of useful contribution has to offer some value. The veteran backstop is hitting .283 with a .904 OPS right now, and makes a lot of contact. Owned: 43.5%
Joey Lucchesi, SP, San Diego – A fourth-round pick in 2016, the 24-year-old has landed in the Padres rotation and his early numbers (1.66 ERA, 0.97 WHIP, 25 K, 4 BB, 17 2/3 IP) have been impressive. He ripped up the minors last season, too, posting a 2.20 ERA and 0.97 WHIP with 148 strikeouts in 139 innings between A and AA ball. Owned: 42.0%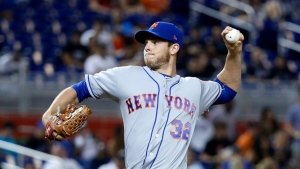 Steven Matz, SP, N. Y. Mets – Bouncing back from an abysmal 2017 season, which was shortened by surgery on an elbow nerve, the 26-year-old is back in his previous form. He's throwing more change-ups and has whiffed 17 in 14 1/3 innings. Owned: 21.3%
Zack Wheeler, SP, N.Y. Mets – The one-time top prospect has battled so many injuries throughout his career, but his first start of this season was a beauty – allowing two hits and a walk while striking out seven in seven innings. Now, it was against Miami and all opposition won't be as soft as that, but Wheeler bears watching. Owned: 12.5%
Keynan Middleton, CL, L.A. Angeles – The 24-year-old has emerged as the top closer option in the Angels bullpen; he's struck out seven and only allowed one run in 9 2/3 innings, but has serious velocity, averaging 96.5 MPH on his fastball. Owned: 35.1%
Scott Cullen can be reached at scott.cullen@bellmedia.ca