Statistically Speaking: Drouin getting it done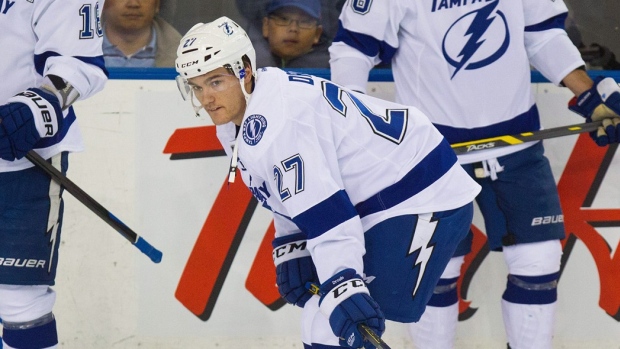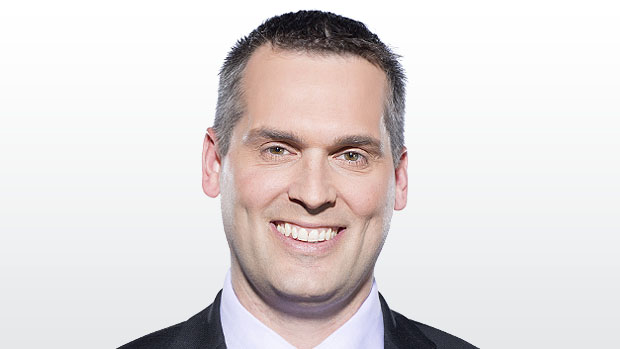 Drouin makes a difference for Tampa Bay; Kucherov, Tarasenko, Andersen, Murray and more in Scott Cullen's Statistically Speaking.
Tampa Bay Lightning left winger Jonathan Drouin has had an eventful season. Most recently, he was a playmaking dynamo, assisting on all three Lightning goals in a 3-2 Game Four win at Detroit.
After he was exiled to the AHL earlier in the season, Drouin left the team to await a trade; a trade that never materialized.
But, circumstances can change and they did for the Lightning. After the trade deadline came and went without a deal, Drouin finally relented and went to the AHL, where he scored nine goals in 10 games after rejoining the Syracuse Crunch.
Even with that production, there wasn't necessarily a top-six role waiting for Drouin in Tampa Bay until blood clots sidelined Steven Stamkos. Suddenly, Tampa Bay was heading for the postseason without their leading goal-scorer, so they could really use a highly-skilled forward. Turns out they still had one.
Drouin was recalled to the Lightning for the last two games of the regular season - a stunning development compared to the situation a month or two before - and Drouing scored goals in both of those games.
While some may suggest that Drouin learned how to play over the course of three weeks in the American Hockey League, it's also possible that the change in circumstances has affected how the Lightning view their skilled young forward. He has four assists in four playoff games, while averaging 18:23 of ice time per game.
It's not all perfect for Drouin - he was on for both goals against in the Game Four win, and lost a battle for a puck leading to Detroit's second goal - but Drouin's high-end skills and playmaking vision were on display.
Now, what's interesting about this is how history is being revised.
Maybe the Lightning are falling back in love with Jonathan Drouin. At least for now.
HEROES
Nikita Kucherov - The 22-year-old winger continued to dominate the series against Detroit, tallying two goals and adding an assist, with 11 shot attempts (7 SOG) in the 3-2 win at Detroit, giving him eight points (5 G, 3 A) in four games. He has 31 points (16 G, 15 A) in 32 career postseason games.
Vladimir Tarasenko - St. Louis' game-breaking winger delivered in a big way, with two goals and an assist in a 4-3 Game Four win at Chicago. He has five points (3 G, 2 A) in four games against the Blackhawks.
Frederik Andersen - Replacing John Gibson in the Anaheim net, Andersen stopped all 27 shots he faced in a 3-0 Game Three win for the Ducks. He posted three shutouts in his last 10 games of the regular season, and gives Anaheim a legitimate option to take over as the No. 1 option moving forward.
Penguins team defence - With rookie Matt Murray returning between the pipes, Pittsburgh played a lockdown defensive game, outshooting the Rangers 30-17 in a 3-1 win.
ZEROES
Trevor van Riemsdyk - The Blackhawks defenceman has been playing big minutes against St. Louis, but was on for two goals against, including the game-winner, a play in which TvR made a glaring turnover when the Blues' Alexander Steen picked off a pass out of midair.
Filip Forsberg - Nashville's star winger was on the ice for all three goals against in a 3-0 Game Three loss to Anaheim.
Corey Crawford - It's not as though he let in any clunkers, but the Blackhawks 'tender surrendered four goals on just 20 shots in a 4-3 loss to St. Louis. That drops his save percentage to .905 for the series.
STANLEY CUP HALF FULL/HALF EMPTY
Andrew Shaw - The Blackhawks' Tasmanian Devil of a winger was his relentless, in-your-face self in Game Four, and put up a goal and two assists in Chicago's 4-3 loss to St. Louis. He also took an ill-timed penalty, with 2:04 remaining, berated the officials (and appeared to use a slur) the Blackhawks down a goal before melting down at the end of the game. It's the kind of behaviour that could get a guy suspended. Not in the NHL, but in a league that wanted to show that they take this kind of behaviour seriously.
VITAL SIGNS
Ryan McDonagh - The Rangers captain returned to the lineup, making his first appearance in the playoffs after breaking his hand late in the regular season. He led the Rangers with 22:48 of ice time.
Kris Letang - Pittsburgh's No. 1 defenceman may have gotten away with a high stick, but it was a play that could, and should, draw the attention of the Department of Player Safety.
Valtteri Filppula - Despite finishing the regular season with four points in his last 22 games, and going scoreless in four games against Detroit thus far, the Lightning centre led Tampa Bay forwards with 24:02 time on ice in a 3-2 win at Detroit. He attempted one shot in the game; it was blocked.
Tampa Bay - The Lightning dressed seven defencemen, but tilted their ice time towards the top of the depth chart. D Matt Taormina played just 2:39 and RW Michael Blunden just 3:43 in Game Four.
Justin Abdelkader - Led Detroit forwards in ice time with 20:57 in Game Four against Tampa Bay.
Carl Gunnarsson - The Blues defenceman was sidelined with an upper-body injury, replaced in the lineup by Robert Bortuzzo.
Craig Smith - The Nashville winger left Game Three early due to a lower-body injury.
SHORT SHIFTS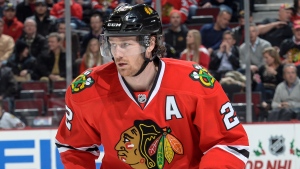 Red Wings D Brendan Smith put up impressive possession stats (16 for, 4 against, 80.0 SAT%) in a 3-2 loss to Tampa Bay…Ducks RW Chris Stewart contributed a goal and an assist at Nashville, while playing a game-low 7:13…Blues LW Jaden Schwartz had a goal and an assist at Chicago, giving him four points (2 G, 2 A) in four games…Blues D Kevin Shattenkirk chipped in a couple of assists, and has four points (1 G, 3 A) in four games…Blues LW Alexander Steen scored a goal and added an assist in Game Four; admittedly, he missed time with an injury, but it was his first goal since February 20…Blackhawks D Duncan Keith had a pair of goals, giving him four points (3 G, 1 A) in three games against the Blues…Blues G Brian Elliott turned away 39 of 42 shots at Chicago; he has a .954 save percentage in the series…Chicago dominated territorial play, with seven players on the ice for at least 80% of shots at even strength, led by LW Teuvo Teravainen (15 for, 1 against, 93.8 SAT%), C Marcus Kruger (13 for, 1 against, 92.9 SAT%) and RW Marian Hossa (17 for, 2 against, 89.5 SAT%)
Much of the data included comes from www.war-on-ice.com, corsica.hockey, stats.hockeyanalysis.com www.hockey-reference and www.naturalstattrick.com
Scott Cullen can be reached at scott.cullen@bellmedia.ca