Statistically Speaking: Dubois a top breakthrough candidate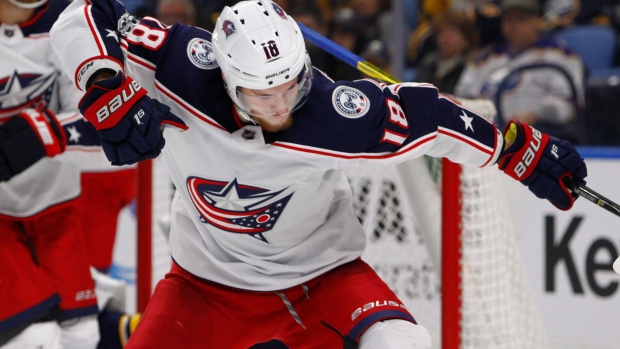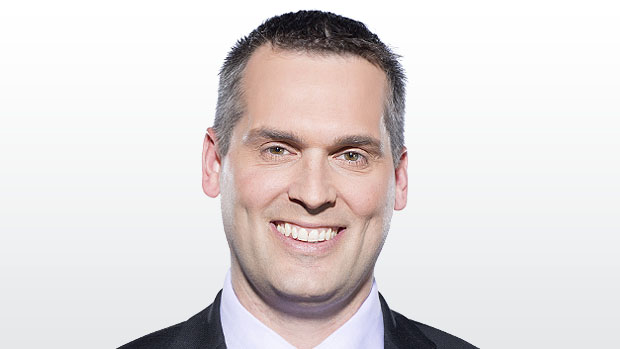 One way to make quick gains in fantasy hockey is to be ahead of the curve when it comes to selecting a player that is taking the next step in their development.
Usually, a breakout season for an up-and-coming player is the result of a bigger role. More ice time naturally provides more opportunities to score.
Catching the right breakthrough player is rewarding, but it's also so tempting for fantasy owners that there is a risk of being too focused on chasing the breakout player to the point that the proven performer gets overlooked.
Here are some young players to consider as possibilities for increased production this season:
Pierre-Luc Dubois – The strapping 20-year-old came into his own down the stretch last season, tallying 25 points in the last 29 regular-season games before adding four points in six playoff games against Washington as he was centering the Blue Jackets' top line. He also had seven points in nine games for Canada at the World Championships. As long as Artemi Panarin is skating on his wing, Dubois has potential to put up big numbers over a full season.
Jack Roslovic – In limited ice time as a rookie, the 21-year-old centre produced 14 even-strength points in 31 games. Given that he played just 12 minutes per game, that's pretty impressive and Roslovic ranked first on the team in Points/60 and second in Primary Points/60. Now, he's set to start the season centering the third line, which is still a good spot in Winnipeg, but Roslovic comes with offensive upside and could move up the depth chart, too.
Nolan Patrick – Drafted second overall in 2017, the Flyers centre started slowly, but started to round into form late in the season, producing 17 points in his last 25 games. Patrick looks like he's going to slot in between net-front scorer James van Riemsdyk and puck-controlling playmaker Jakub Voracek, providing ample opportunity to put up points.
Daniel Sprong – Although the 21-year-old winger has managed a modest five points in 26 NHL games, he bears watching after he had 65 points in 65 AHL games, while recording 3.3 shots per game, last season. The Penguins move their wingers around quite a bit, but if Sprong sticks that means skating in a top-nine role with a quality centre.
Ondrej Kase – A seventh-round pick in 2014, Kase had something of a breakthrough last season when he scored 20 goals in 66 games, but there is further room for growth, especially if Kase could find his way to more power play time – 19 of his 20 goals were scored at even strength – and he has, at times, replaced Corey Perry on Ryan Getzlaf's wing.
Pavel Buchnevich – The hope is that a new Rangers coach will be more inclined to give Buchnevich a consistent role on a scoring line and he could deliver more than the 43 points he produced in his second season, a total made all the more impressive by a modest (7.2%) on-ice shooting percentage. A few more minutes of ice time plus an uptick in that on-ice shooting percentage and Buchnevich could be in business.
Alex Tuch – When James Neal departed as a free agent, Vegas had an opening for a second-line right winger and the natural replacement was already on their roster, as 22-year-old Tuch put up 37 regular-season points before adding 10 points in 20 playoff games as a rookie last season. If he does secure that second-line right wing spot, he could also be skating with veterans Max Pacioretty and Paul Stastny, a pretty good setup for the up-and-coming power forward.
Jakub Vrana – The 2014 first-round pick has shown flashes, producing 33 points in 94 NHL games, but that's potentially just the tip of the iceberg. He's played 12 minutes a game to this point in his career, but could quite possibly land a second-line spot on Nicklas Backstrom's wing and that's a good place for any skilled winger to get scoring chances.
Pavel Zacha – The sixth pick in the 2015 Draft, Zacha has been a solid pro for two seasons, but has a career on-ice shooting percentage of 6.1% in 140 games. If he could secure the Devils' second-line centre spot then an increase in point production should almost be automatic.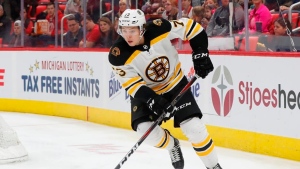 Charlie McAvoy – A rising star on the Boston blueline, 20-year-old McAvoy was very impressive as a rookie, but also played just 63 games and only recorded seven of his 32 points on the power play. He could be a Norris Trophy candidate in the not-too-distant future, but his point production should start climbing too.
Shea Theodore – The 23-year-old puck-mover performed well last season, putting up 29 points in 61 games for the Golden Knights, but has more room for growth. He had a relatively modest (7.3%) on-ice shooting percentage and played just 61 games. If those two numbers go up this season, so too will Theodore's point totals.
Thomas Chabot – In an ideal world, the Senators might be able to gradually increase the responsibility on their 21-year-old blueliner, but the Sens are not in an ideal world right now. As it is, Chabot should be thrust into a big role for Ottawa. He had 25 points in 63 games as a rookie, but played less than 18 minutes per game (even after playing more than 21 minutes per game in the last three weeks of the season). An increase in ice time, including first-unit power play time, should result in even better production this season.
Vince Dunn – After a rookie season in which he produced 24 points in 75 games, the 21-year-old blueliner should be looking at a bigger role on the St. Louis blueline, which means playing more than the 17 minutes per game he saw as a rookie.
Philipp Grubauer – It isn't so much that Grubauer's performance in Colorado will be notably better than it was in Washington, but there is a better chance for him to earn significant playing time. With a .923 save percentage for his career, and coming off a season in which he played a career-high 35 games, Grubauer will have a shot at the starting job for the Avalanche, if he can supplant Semyon Varlamov.
Linus Ullmark – He's still rookie eligible, but the 25-year-old did appear in 20 games in 2015-2016. He has a .917 save percentage in 26 career NHL games and had a .922 save percentage in 44 AHL games for Rochester last season, so he's ready for a look in the NHL. If he is ready, he may be able to push career backup Carter Hutton for the Sabres' starting job.
Scott Cullen can be reached at scott.cullen@bellmedia.ca