Statistically Speaking: Expected value of NHL Draft picks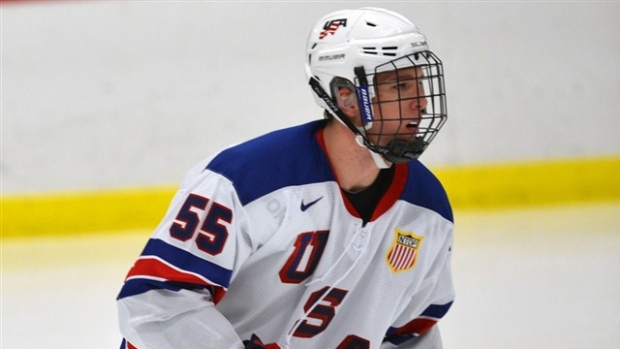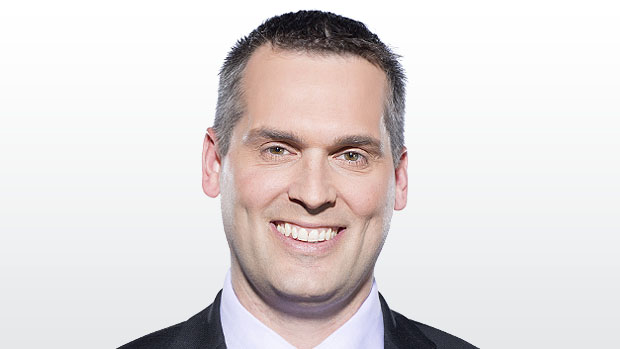 All season, the NHL Draft has lacked drama at the very top, because it's been known that Connor McDavid and Jack Eichel were so clearly the top two prospects and that position has only been more entrenched now.
However, that makes the third selection an interesting spot, because the Arizona Coyotes, who own the pick, are apparently open for business. That's especially interesting this year because the third pick might be of higher quality than most other years, given the calibre of players being picked at one and two. So, if a team thinks that Noah Hanifin is a future No. 1 defenceman, or Dylan Strome is a franchise centre or Mitch Marner is a playmaker extraordinaire that they just have to have, there may be a market to move up in order to make that pick.
What's also interesting about the third pick is that there is a pretty clear historical decline in pick value after the first two. Usually the third pick turns into a very good, maybe even great, player, but every so often it turns up a dud and that risk only gets more pronounced as the draft moves away from the top picks.
As teams make final preparations for the 2015 NHL Draft, I'm digging back into past drafts in an effort to distinguish some value between picks. This is an exercise I have undertaken a few times, starting in 2009, and have refined my approach a little bit in that time to help paint a better picture.
This latest update goes through NHL Drafts from 1990 through 2010, leaving some time for the 2010 picks to establish an NHL career, and assigned a numerical value to each of the players selected, using the following guidelines:
10 - Generational
9 - Elite Player
8 - First Line, Top Pair D
7 - Top Six Forward, Top Four D
6 - Top Nine Forward, Top Six D
5 - NHL Regular, 350+ NHL games
4 - Fringe NHLer, 200+ NHL games
3 - Very Good Minor Leaguer, 50-200 NHL games
2 - Minor Leaguer, under 50 NHL games
1 - 10 or fewer NHL games
Before the numbers, some observations:
- Some risk starts to show as early as pick three or four, but outside the top five a team is at least as likely to land a depth player as they are a significant contributor. This becomes particularly interesting when a team like Arizona is considering a move involving the number three pick. Moving back a few spots might not seem like much, but it increases the element of risk, so there had better be tangible assets acquired to make it worthwhile.
- Even in years when there aren't necessarily generational talents at the top of the draft, there is real value to holding the No. 1 pick and it's getting better. There are misses every so often, but they are becoming increasingly rare. The last first overall pick that would have fallen short of being a top-six forward, top-four defenceman or starting goaltender would probably be Rick DiPietro. That was in 2000 and while he stands as a cautionary tale against drafting a goaltender first overall or signing 15-year contracts, DiPietro was an above average goaltender for about three seasons (2003-2004 through 2006-2007) before injuries derailed his career.
- While it is considered risky to take defencemen at the top of the draft, not least of all because it seems more difficult to pin down which players will excel as pros, there is a limited downside with defencemen at the top end of the draft. Defencemen chosen in the top five all play at least 100 games and are more likely to be regular contributors, though less likely to be impact players.
A few disclaimers:
- There is not necessarily an equal talent gap from 10-9-8 as there is from 1-2-3 (and there are far more ones than tens), so the average grades will not be right on target for what the average player at that slot will become but they should provide a relative gauge.
- It's difficult to properly evaluate players from the most recent drafts, as there is a certain amount of projection still required to determine where their careers are headed, so any evaluations from 2010, in particular, tend to be conservative, making the percentage of players "Ranked 7 or better" lower in some cases.
- My focus was on the best four years of a player's career, in determining whether production/usage would warrant first line, second line, third line status, but players whose careers were shortened or had a narrow peak could be knocked down a peg.
- There are any number of reasons why a player may or may not make it to the NHL, so when I list players under "worst", there could be extenuating circumstances, whether it's injury or being stuck as a late first-round pick trying to make a talented team. Even so, I've removed Alexei Cherepanov (#17 in 2007), Luc Bourdon(#10 in 2005) and Mickey Renaud (fifth-round pick in 2007) from the evaluation as their NHL careers weren't established enough before their tragic deaths.
Below is my value for draft picks, broken down pick-by-pick for the first round, by 5-pick groups in the second round, 10-pick groups in the third and fourth round, then 15-pick groups in rounds five, six and seven. Included is the average rating for players taken in those slots for the years from 1990-2010, with best and worsts of the group included for all first round picks, then only bests beyond pick No. 30. (How would you like to determine the worst sixth-round picks of all time?).
Also included are percentages of those selections that ranked at least as top-six forwards, top four defencemen or starting goaltenders and, by contrast, a percentage that maxed out as fourth-liners, depth defencemen, backup goaltenders (or worse). Then, there is a percentage of players taken in that slot that have played at least 100 NHL games, a relatively low bar to say that someone was an NHL player. For those that are just embarking on their pro careers, I tend to give the benefit of the doubt, so even if Kevin Hayes and Evgeny Kuznetsov aren't there yet, I feel pretty comfortable including them among the group that will play at least 100 games.
See the positional breakdown for the top of the draft here:
Forwards in First 5 Picks
Average Rating: 7.22
Ranked 7 or better: 73.8%
Ranked 5 or worse: 12.3%
At Least 100 NHL Games (or very likely): 95.4%
Points Per Game: 0.75
Defencemen in First 5 Picks
Average Rating: 6.85
Ranked 7 or better: 64.7%
Ranked 5 or worse: 8.9%
At Least 100 NHL Games (or very likely): 100.0%
Goaltenders in First 5 Picks
Average Rating: 7.30
Ranked 7 or better: 80.0%
Ranked 5 or worse: 0.0%
At Least 100 NHL Games (or very likely): 100.0%
Forwards in First 30 Picks
Average Rating: 5.04
Ranked 7 or better: 34.5%
Ranked 5 or worse: 48.5%
At Least 100 NHL Games (or very likely): 74.7%
Points Per Game: 0.58
Defencemen in First 30 Picks
Average Rating: 4.69
Ranked 7 or better: 30.9%
Ranked 5 or worse: 53.1%
At Least 100 NHL Games (or very likely): 70.5%
Goaltenders in First 30 Picks
Average Rating: 4.00
Ranked 7 or better: 28.3%
Ranked 5 or worse: 63.0%
At Least 100 NHL Games (or very likely): 47.8%
- The 15th pick has been some inexplicable wasteland, the lowest-rated pick of the first 29 and that includes having Erik Karlsson taken there by the Ottawa Senators in 2008. Only 38.1% of 15th picks played 100 games in the NHL, though Detroit nabbed Dylan Larkin in that spot last year. Calgary gets to make lucky pick No. 15 pick this year.
- Beyond the first round, there is better than a 33.8% chance that a second-round pick (31-60) plays 100 NHL games. This falls to about 27.9% of third-round (61-90) picks, 18.9% in the fourth round (91-120), 14.9% in the fifth round (121-150), 15.8% in the sixth round (151-180) and 9.3% in the seventh round (181-210). It's a neat trick to have sixth-round picks slightly more successful than fifth-round picks, but that speaks to the randomness at play by that point in the draft. Land a Pavel Datsyuk, Brian Campbell or Mark Stone at that stage and it tilts the value.
- While I enjoy the draft as much as anyone, and it's always interesting to see how teams approach talent acquisition, hopefully these numbers indicate the uncertainty of the process, especially as the draft moves beyond the top picks. That's why having more picks tends to offer a better return in the long run.
PICK VALUES
No. 1
Average Rating: 7.90
Best: Sidney Croby, Alex Ovechkin
Worst: Alexandre Daigle, Rick DiPietro, Patrik Stefan
Ranked 7 or better: 85.7%
Ranked 5 or worse: 4.8%
At least 100 NHL games (or extremely likely): 100.0%
No. 2
Average Rating: 7.79
Best: Evgeni Malkin, Chris Pronger, Daniel Sedin, Drew Doughty
Worst: Andrei Zyuzin, Pat Falloon
Ranked 7 or better: 90.4%
Ranked 5 or worse: 0.0%
At least 100 NHL games (or extremely likely): 100.0%
No. 3
Average Rating: 6.95
Best: Scott Niedermayer, Henrik Sedin, Jonathan Toews
Worst: Alexandre Svitov, Aki Berg, Cam Barker.
Ranked 7 or better: 76.2%
Ranked 5 or worse: 14.3%
At least 100 NHL games (or extremely likely): 100.0%
No. 4
Average Rating: 6.24
Best: Paul Kariya, Roberto Luongo
Worst: Alexandre Volchkov, Jason Bonsignore, Pavel Brendl
Ranked 7 or better: 52.4%
Ranked 5 or worse: 23.8%
At least 100 NHL games (or extremely likely): 85.7%
No. 5
Average Rating: 6.64
Best: Jagomir Jagr, Carey Price, Phil Kessel, Thomas Vanek
Worst: Ric Jackman, Stanislav Chistov
Ranked 7 or better: 52.4%
Ranked 5 or worse: 9.5%
At least 100 NHL games (or extremely likely): 100.0%
No. 6
Average Rating: 5.24
Best: Peter Forsberg, Ryan Smyth, Oliver Ekman-Larsson
Worst: Scott Scissons, Brian Finley, Daniel Tkaczuk
Ranked 7 or better: 52.4%
Ranked 5 or worse: 42.9%
At least 100 NHL games (or extremely likely): 81.0%
No. 7
Average Rating: 5.57
Best: Jason Arnott, Shane Doan, Ryan Suter, Jakub Voracek
Worst: Ryan Sittler, Alek Stojanov, Lars Jonsson
Ranked 7 or better: 42.9%
Ranked 5 or worse: 38.1%
At least 100 NHL games (or extremely likely): 90.5%
No. 8
Average Rating: 4.74
Best: Derian Hatcher, Richard Matvichuk, Braydon Coburn, Sergei Samsonov
Worst: Scott Glennie, Terry Ryan, Jonathan Aitken, Zach Hamill, Alexandre Picard
Ranked 7 or better: 23.8%
Ranked 5 or worse: 47.6%
At least 100 NHL games (or extremely likely): 66.7%
No. 9
Average Rating: 5.05
Best: Dion Phaneuf, Logan Couture, Kyle McLaren
Worst: Brent Krahn, Petr Taticek, Brian Lee
Ranked 7 or better: 23.8%
Ranked 5 or worse: 52.4%
At least 100 NHL games (or extremely likely): 85.7%
No. 10
Average Rating: 4.43
Best: Nikolai Antropov, Radek Dvorak, Jocelyn Thibault
Worst: Boris Valabik, Mikhail Yakupov
Ranked 7 or better: 5.0%
Ranked 5 or worse: 65.0%
At least 100 NHL games (or extremely likely): 85.0%
No. 11
Average Rating: 4.95
Best: Jarome Iginla, Anze Kopitar, Jeff Carter
Worst: Kyle Beach, Lauri Tukonen, Jeff Heerema, David Cooper
Ranked 7 or better: 33.3%
Ranked 5 or worse: 47.6%
At least 100 NHL games (or extremely likely): 66.7%
No. 12
Average Rating: 5.17
Best: Marian Hossa, Dan Hamhuis, Ryan McDonagh
Worst: Teemu Riihijarvi, Hugh Jessiman, A.J. Thelen
Ranked 7 or better: 42.9%
Ranked 5 or worse: 47.6%
At least 100 NHL games (or extremely likely): 71.4%
No. 13
Average Rating: 5.05
Best: Ales Hemsky, Alexander Semin
Worst: Michael Henrich, Marek Zagrapan, Michael Stewart, Colten Teubert
Ranked 7 or better: 38.1%
Ranked 5 or worse: 42.9%
At least 100 NHL games (or extremely likely): 66.7%
No. 14
Average Rating: 5.29
Best: Brent Seabrook, Sergei Gonchar, Kevin Shattenkirk
Worst: Sasha Pokulok, Michel Riesen, Patrick DesRochers
Ranked 7 or better: 38.1%
Ranked 5 or worse: 33.3%
At least 100 NHL games (or extremely likely): 85.7%
No. 15
Average Rating: 3.10
Best: Erik Karlsson, Alex Kovalev
Worst: Matt Zultek, Scott Kelman, Artem Kryukov, Igor Knyazev, Jesse Niinimaki
Ranked 7 or better: 19.0%
Ranked 5 or worse: 81.0%
At least 100 NHL games (or extremely likely): 38.1%
No. 16
Average Rating: 4.12
Best: Markus Naslund, Vladimir Tarasenko, Nick Leddy
Worst: Nick Stajduhar, Mario Larocque, Alex Bourret
Ranked 7 or better: 23.8%
Ranked 5 or worse: 66.7%
At least 100 NHL games (or extremely likely): 61.9%
No. 17
Average Rating: 4.15
Best: Zach Parise, Barret Jackman, Martin Hanzal
Worst: Scott Allison, Brent Bilodeau, Brad Church, Alexei Mikhnov
Ranked 7 or better: 25.0%
Ranked 5 or worse: 60.0%
At least 100 NHL games (or extremely likely): 65.0%
No. 18
Average Rating: 4.10
Best: Glen Murray, Petr Sykora, Jason Smith, Brooks Orpik
Worst: Jesper Mattsson, Jens Karlsson, Chet Pickard
Ranked 7 or better: 19.0%
Ranked 5 or worse: 67.0%
At least 100 NHL games (or extremely likely): 71.4%
No. 19
Average Rating: 4.33
Best: Ryan Getzlaf, Keith Tkachuk, Martin Straka
Worst: Mark Mitera, Niklas Sundblad, Jakub Koreis, Logan MacMillan
Ranked 7 or better: 28.6%
Ranked 5 or worse: 61.9%
At least 100 NHL games (or extremely likely): 61.9%
No. 20
Average Rating: 4.64
Best: Martin Brodeur, Brent Burns, Martin Rucinsky
Worst: David Fischer, Angelo Esposito
Ranked 7 or better: 28.6%
Ranked 5 or worse: 61.9%
At least 100 NHL games (or extremely likely): 71.4%
No. 21
Average Rating: 4.69
Best: Tuukka Rask, Saku Koivu, Bryan Smolinski.
Worst: Libor Polasek, Evgeny Ryabchikov, Anton Gustafsson
Ranked 7 or better: 19.0%
Ranked 5 or worse: 52.4%
At least 100 NHL games (or extremely likely): 71.4%
No. 22
Average Rating: 3.81
Best: Claude Giroux, Max Pacioretty, Jordan Eberle, Simon Gagne
Worst: Curtis Bowen, Jeff Brown, Nikos Tselios
Ranked 7 or better: 20.0%
Ranked 5 or worse: 70.0%
At least 100 NHL games (or extremely likely): 60.0%
No. 23
Average Rating: 4.60
Best: Ray Whitney, Todd Bertuzzi, Ryan Kesler
Worst: Mikka Elomo, Craig Hillier, Tyler Cuma
Ranked 7 or better: 33.3%
Ranked 5 or worse: 57.1%
At least 100 NHL games (or extremely likely): 71.4%
No. 24
Average Rating: 4.52
Best: Mike Richards, Alexander Steen, Daniel Briere
Worst: Dennis Persson, Eric Lecompte, Luca Cereda
Ranked 7 or better: 28.6%
Ranked 5 or worse: 57.1%
At least 100 NHL games (or extremely likely): 71.4 %
No. 25
Average Rating: 3.81
Best: Brenden Morrow, Cam Ward
Worst: Mikhail Kuleshov, Patrick White, Eric Lavigne, Chad Penney.
Ranked 7 or better: 9.5%
Ranked 5 or worse: 71.4%
At least 100 NHL games (or extremely likely): 61.9%
No. 26
Average Rating: 4.21
Best: Zigmund Palffy, Martin Havlat, Cory Schneider
Worst: Nicolas Perreault, Kevin Grimes, Martin Vagner
Ranked 7 or better: 23.8%
Ranked 5 or worse: 52.4%
At least 100 NHL games (or extremely likely): 61.9%
No. 27
Average Rating: 3.90
Best: John Carlson, Scott Gomez, Steve Staios, Boris Mironov
Worst: Ari Ahonen, Philippe Paradis, Mike Morris
Ranked 7 or better: 19.0%
Ranked 5 or worse: 61.9%
At least 100 NHL games (or extremely likely): 61.9%
No. 28
Average Rating: 3.79
Best: Corey Perry, Justin Williams, Matt Niskanen
Worst: Brandy Semchuk, Adian Foster, Jonas Johansson, Nick Petrecki
Ranked 7 or better: 19.0%
Ranked 5 or worse: 61.9%
At least 100 NHL games (or extremely likely): 47.6%
No. 29
Average Rating: 3.57
Best: Niklas Kronwall, Mike Green
Worst: Chris Gotziaman, Brian Wesenberg, Daultan Leveille
Ranked 7 or better: 9.5%
Ranked 5 or worse: 81.0%
At least 100 NHL games (or extremely likely): 42.9%
No. 30
Average Rating: 2.95
Best: Sandis Ozolinsh, Brock Nelson, Simon Despres
Worst: Rod Pasma, Andy Rogers, Nick Ross
Ranked 7 or better: 4.8%
Ranked 5 or worse: 85.7%
At least 100 NHL games (or extremely likely): 38.0%
No. 31-35
Average Rating: 2.77
Best: Dough Weight, James Neal, Marc-Edouard Vlasic
Ranked 7 or better: 12.4%
Ranked 5 or worse: 85.7%
At least 100 NHL games (or extremely likely): 32.4%
No. 36-40
Average Rating: 2.96
Best: Justin Faulk, Roman Josi, Geoff Sanderson, Brendan Morrison, Jozef Stumpel, Bryan McCabe
Ranked 7 or better: 12.4%
Ranked 5 or worse: 81.0%
At least 100 NHL games (or extremely likely): 34.3%
No. 41-45
Average Rating: 3.03
Best: Patrice Bergeron, P.K. Subban, Paul Stastny
Ranked 7 or better: 10.5%
Ranked 5 or worse: 76.2%
At least 100 NHL games (or extremely likely): 39.0%
No. 46-50
Average Rating: 2.79
Best: Shea Weber, Mike Cammalleri, Milan Lucic
Ranked 7 or better: 12.4%
Ranked 5 or worse: 79.0%
At least 100 NHL games (or extremely likely): 35.2%
No. 51-55
Average Rating: 2.71
Best: Patrik Elias, Duncan Keith, Jason Pominville
Ranked 7 or better: 9.5%
Ranked 5 or worse: 82.9%
At least 100 NHL games (or extremely likely): 33.3%
No. 56-60
Average Rating: 2.39
Best: Zdeno Chara, Michael Nylander, Brandon Dubinsky, Jiri Hudler
Ranked 7 or better: 5.7%
Ranked 5 or worse: 89.5%
At least 100 NHL games (or extremely likely): 28.6%
No. 61-70
Average Rating: 2.46
Best: Brad Richards, David Krejci, David Backes, Kris Letang
Ranked 7 or better: 6.2%
Ranked 5 or worse: 87.6%
At least 100 NHL games (or extremely likely): 33.3%
No. 71-80
Average Rating: 2.36
Best: Jonathan Quick, Alexei Zhamnov, Vinny Prospal
Ranked 7 or better: 9.0%
Ranked 5 or worse: 87.6%
At least 100 NHL games (or extremely likely): 26.7%
No. 81-90
Average Rating: 2.13
Best: Sergei Zubov, Milan Hejduk, Alexei Zhitnik
Ranked 7 or better: 6.2%
Ranked 5 or worse: 89.5%
At least 100 NHL games (or extremely likely): 23.8%
No. 91-100
Average Rating: 2.10
Best: Marc Savard, Alex Edler, Braden Holtby, Patrick Sharp, Johan Franzen
Ranked 7 or better: 4.8%
Ranked 5 or worse: 90.5%
At least 100 NHL games (or extremely likely): 23.8%
No. 101-110
Average Rating: 1.86
Best: Keith Yandle, Christian Ehrhoff, Niklas Hjalmarsson
Ranked 7 or better: 3.8%
Ranked 5 or worse: 93.3%
At least 100 NHL games (or extremely likely): 19.0%
No. 111-120
Average Rating: 1.75
Best: Miikka Kiprusoff, Lubomir Visnovsky, Miroslav Satan
Ranked 7 or better: 3.8%
Ranked 5 or worse: 94.3%
At least 100 NHL games (or extremely likely): 13.8%
No. 121-135
Average Rating: 1.88
Best: Jamie Benn, Daniel Alfredsson, Marty Turco
Ranked 7 or better: 4.4%
Ranked 5 or worse: 91.8%
At least 100 NHL games (or extremely likely): 16.5%
No. 136-150
Average Rating: 1.67
Best: Ryan Miller, Jake Muzzin, Brendan Gallagher
Ranked 7 or better: 2.5%
Ranked 5 or worse: 93.0%
At least 100 NHL games (or extremely likely): 13.3%
No. 151-165
Average Rating: 1.79
Best: Peter Bondra, Brian Campbell, Andrei Markov, James Wisniewski
Ranked 7 or better: 4.4%
Ranked 5 or worse: 91.7%
At least 100 NHL games (or extremely likely): 15.6%
No. 166-180
Average Rating: 1.75
Best: Pavel Datsyuk, Andrew Brunette, Marek Zidlicky
Ranked 7 or better: 2.5%
Ranked 5 or worse: 93.7%
At least 100 NHL games (or extremely likely): 15.9%
No. 181-195
Average Rating: 1.55
Best: Martin Erat, Filip Kuba, Jussi Jokinen
Ranked 7 or better: 1.9%
Ranked 5 or worse: 96.2%
At least 100 NHL games (or extremely likely): 10.3%
No. 196-210
Average Rating: 1.46
Best: Henrik Lundqvist, Henrik Zetterberg, Joe Pavelski, Tomas Kaberle
Ranked 7 or better: 2.2%
Ranked 5 or worse: 96.2%
At least 100 NHL games (or extremely likely): 8.2%
No. 211+
Average Rating: 1.62
Best: Tim Thomas, Tomas Vokoun, Pavol Demitra, Tobias Enstrom, Dustin Byfuglien, Kimmo Timonen, Pekka Rinne, Anton Stralman
Ranked 7 or better: 3.2%
Ranked 5 or worse: 94.5%
At least 100 NHL games (or extremely likely): 11.9%
Scott Cullen can be reached at scott.cullen@bellmedia.ca