Statistically Speaking: Fantasy football buyer beware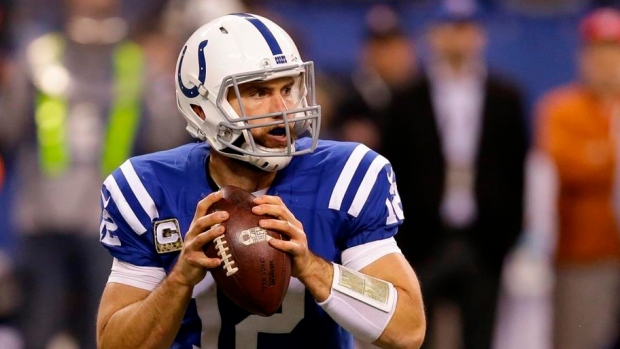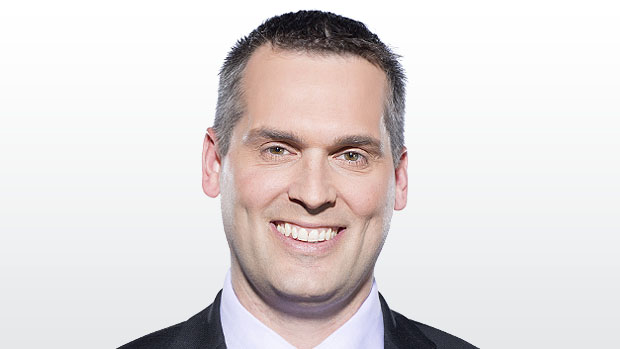 The preseason is a time for optimism and hope. Think of the possibilities, all of the greatness that awaits for the players in your fantasy football lineup.
If you'd like to keep that positive mindset, consider a cautious approach when it comes to the following players:
BUYER BEWARE
Andrew Luck, QB, Indianapolis – A 27-year-old who has surpassed 4,000 passing yards three times in his career, Luck is coming off shoulder surgery and it's uncertain whether or not he'll be ready for Week One. With all due respect to Scott Tolzien, who has two touchdowns and seven interceptions on 128 career passing attempts and will start in Luck's absence, this will diminish values throughout the Indianapolis offence, starting with top receivers TY Hilton and Donte Moncrief.
Ben Roethlisberger, QB, Pittsburgh – It's not that the 35-year-old vet isn't productive – he led the league in passing yards per game in 2014 and 2015 – but he's missed seven games over the past two seasons and is a huge target for pass-rushing defenders. He's also surpassed 30 touchdown passes once in the past nine seasons, so he's a better fit as a strong No. 2 for fantasy purposes.
Blake Bortles, QB, Jacksonville – After three mediocre seasons, surely caution is exercised by any and all when it comes to Bortles, but he's facing the prospect of losing the Jaguars' starting job to Chad Henne and it's hard to rack up garbage time yardage from the bench.
Tyrod Taylor, QB, Buffalo – Coming into training camp, Taylor had a bit of sleeper value. He's thrown for more than 3,000 yards and rushed for another 500-plus in back-to-back seasons, but after the Bills traded Sammy Watkins, new acquisition Jordan Matthews got hurt, and Anquan Boldin retired. That doesn't seem like the recipe for Taylor to even match, never mind exceed, his previous years.
LeGarrette Blount, RB, Philadelphia – A 30-year-old whose previous career high for touchdowns was seven suddenly busted out for a career-high 1,161 rushing yards and 18 touchdowns in New England last year. Even if he gets a steady workload as the Eagles' primary ball carrier, he's moving to a different offence and it appears highly unlikely that Blount will approach those numbers again.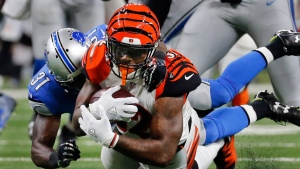 Jeremy Hill, RB, Cincinnati – Much like Bortles, it would be rare to find too many that are optimistic about Hill as he enters his fourth NFL season, and at the very least he's still capable of getting short yardage carries, but rookie Joe Mixon and veteran Gio Bernard are going to push for touches and could nudge Hill (and his 3.7 yards per carry over the past two years) down the depth chart.
Jonathan Stewart, RB, Carolina – The 30-year-old scored nine touchdowns and had 226 touches last season, but those numbers could be coming down with the emergence of promising rookie Christian McCaffrey.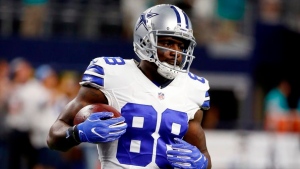 Dez Bryant, WR, Dallas – He's an elite talent, and had a three-year run in which he accumulated 3,935 receiving yards and 41 touchdowns, but that was from 2012 through 2014. He was down to 7.4 targets per game last season after he was pushing 10 per game at his peak in 2013. Over the past two seasons, Bryant has played 22 of 32 games and he's going to be the obvious focus of opposing defences especially while starting running back Ezekiel Elliott serves his domestic violence suspension.
Keenan Allen, WR, L.A. Chargers – There's nothing wrong with Allen's talent, but he has one 1,000-yard season in four years since coming out of Cal and has played nine games, total, over the past two seasons. That injury risk and a variety of other options in the L.A. offence should warrant a conservative approach with Allen. The home run will feel better if you aren't reaching in the first place.
Tavon Austin, WR, Los Angeles – After he was targeted a career-high 106 times last season, it seems that Austin is going to be fourth on the Rams' wide receiver depth chart after they acquired Sammy Watkins. Maybe he finds a niche role that works but, unless your league is outrageously deep, why spend a pick on such an uncertain role?
Jordan Reed, TE, Washington – When he's healthy, Reed is as talented as any non-Gronk tight end, and can be extraordinarily productive, scoring 17 touchdowns in 26 games over the past two years. However, given his history of injuries, and problems with his toe and ankle in camp, at the very least a patient approach makes the most sense when it comes to selecting Reed.
Scott Cullen can be reached at scott.cullen@bellmedia.ca