Statistically Speaking: Fantasy football sleepers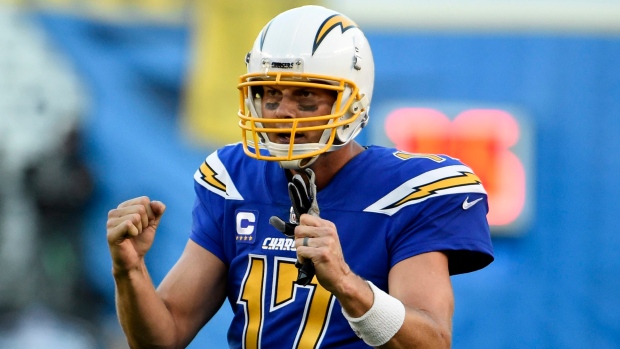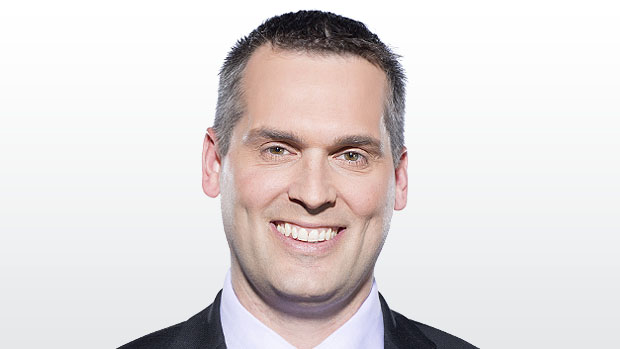 One of the great enjoyments of fantasy is finding value from sleepers, players that might be undervalued for whatever reason.
When it comes to the NFL, one way to find value is to seek out veterans because it's easy to decrease the value of players as they get older.
That's not to say the only way to get value on draft day is to seek out old players, but the tendency is to want players on the way up, to the point that there is an opportunity to catch some value from players that might be on the way down.
Here are some sleeper candidats for fantasy football this season:
Philip Rivers, QB, L.A. Chargers – He shouldn't really be considered a sleeper, because he's a 35-year-old who has thrown for 45,833 yards and 314 touchdowns in his career, but he's led the league in interceptions in two of the past three seasons. However, he's also thrown for more than 4,200 yards in seven of the past eight seasons, at least 29 touchdowns in four straight, and has an expanding cast of capable receivers. Even with first-rounder Mike Williams injured, a healthy Keenan Allen, Tyrell Williams and Travis Benjamin provide solid options and the tight end duo of Hunter Henry and Antonio Gates is excellent. So, with all these factors in place, Rivers could very well put up starter-calibre numbers in fantasy, even if he doesn't require an early selection.
Eli Manning, QB, N.Y. Giants – How about this? The 36-year-old, who was traded for Rivers in a 2004 draft-day trade could provide some sleeper value this year too. Of course Manning has Odell Beckham Jr. as his number one receiver and second-year receiver Sterling Shepard has promise, but the Giants also added veteran wide receiver Brandon Marshall and picked tight end Evan Engram in the first round, so Manning is going to have some weapons at his disposal.
Adrian Peterson, RB, New Orleans – He played just three games last season after suffering a torn meniscus, and three years ago played in just one game due to suspension, but in between he led the league in rushing yards and rushing touchdowns. He's also 32-year-old and, since 2000, there have been just four running backs (Ricky Williams, Frank Gore, Emmitt Smith and Mike Anderson) to rush for more than 1,000 yards in a season. So, the odds might be stacked against him, and he's going to share touches with Mark Ingram, yet Peterson has an average of 4.9 yards per carry in his career, so if he gets the ball, he could still provide real value.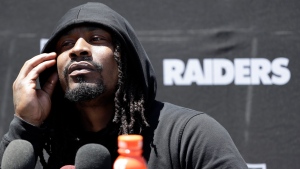 Marshawn Lynch, RB, Oakland – After a year on the sidelines, the 31-year-old is going to give it another shot with his hometown team. He scored 56 touchdowns for Seattle from 2011 through 2014, and the Raiders have a potent offence, so the opportunity will be there for Lynch to do some scoring, provided that he can still get up to speed after taking a year off.
Matt Forte, RB, N.Y. Jets – Let's make it a triumvirate of 30-plus running backs. Forte has been a very productive player, but now he's 31-years-old and is coming off a season in which he accumulated a career-low 1,076 yards from scrimmage. On top of that, he's playing for a Jets team that is assuredly going to be awful, so they won't necessarily be running the ball and Bilal Powell is taking a bigger role in the backfield. Those are all viable reasons to knock down Forte's value, but he should still be able to contribute. Let's be honest here: anyone on the Jets will qualify as a sleeper to some degree.
Eric Decker, WR, Tennessee – A 30-year-old receiver coming off hip and shoulder surgeries, Decker played just three games last year, but he's put up 52 touchdowns in 95 career games and he's joining a Titans team that could certainly use him in the red zone. Decker may not be a 1,000-yard receiver, but if he puts up 900 yards and seven or eight touchdowns, that's lots of value.
Kevin White, WR, Chicago – The seventh pick in the 2015 Draft, White has played a total of four games in two seasons. He's all untapped potential and there's certainly no guarantee that it will be tapped this season, but if White can establish some trust with quarterback Mike Glennon or, even better, rookie Mitch Trubisky, maybe White can start to provide some payoff for that early draft investment.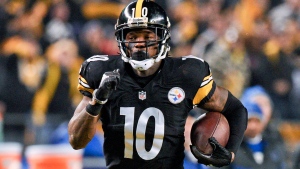 Martavis Bryant, WR, Pittsburgh – After a year off because of suspension, the Steelers receiver returns to the lineup and he's a big-play threat, averaging 17.3 yards per catch and scoring 14 touchdowns in his first 21 games. He comes with risk, no doubt, but Bryant brings upside.
Robby Anderson, WR, N.Y. Jets – An undrafted free agent out of Temple, Anderson had a solid rookie year, with 42 catches for 587 yards and a couple of touchdowns. But that's just the beginning. Sure, there is nothing appealing about the Jets' passing game, with a quarterback battle between Josh McCown, Bryce Petty and Christian Hackenberg, but Anderson may very well be the number one receiver. Being the best of the mess does offer some potential because the Jets should be passing a lot.
Eric Ebron, TE, Detroit – The 2014 first-rounder has made gradual progress through his first three seasons, but even after a career-high 61 catches for 711 yards last season, he had just one touchdown, so it's still possible to get in on Ebron with bargain value. If this is the year that he turns into a useful red zone presence, he could be a starter-calibre tight end for fantasy.
Ben Watson, TE, Baltimore – A 36-year-old who missed all of 2016 with a torn Achilles, it would be completely understandable to ignore Watson altogether, but he had the best season of his career (74 catches, 825 yards, six touchdowns) in 2015, so Watson is probably worth a late-round shot.
Scott Cullen can be reached at scott.cullen@bellmedia.ca