Statistically Speaking: Fantasy hockey mock first round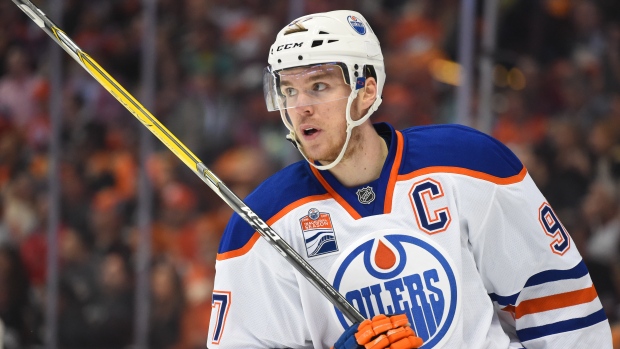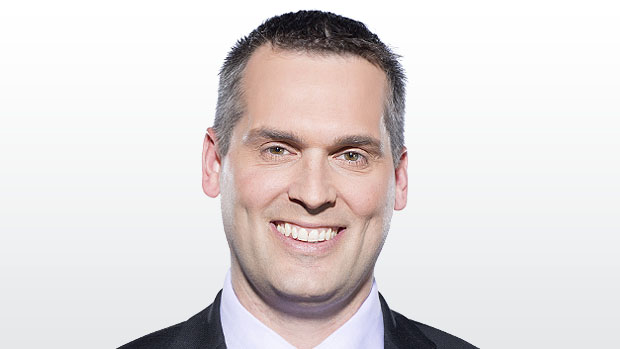 When setting the foundation for your fantasy hockey team, there is value in stability. Risks have their place, of course, but that place is not the first round.
Generally, there is more relative value to be found on the wings, so that means the elite producers on the wings have more appeal, but sometimes the high ceiling of greatest players in the game transcends positional value.
Here is a look at a mock first round of a 12-team fantasy hockey league:
Connor McDavid, C, Edmonton – So, that piece of strategy about avoiding risk in the first round starts at the top. The 20-year-old superstar who is coming off a season in which led the league in scoring, by 11 points over the next highest scorers, and his speed allows him to create scoring chances unlike anyone else in the game. There's no guarantee that McDavid is going to be the league's top scorer this season, but he's the leading candidate, as well as the candidate with potential for an exceptional season. A 120-point season is highly unlikely, but if anyone in the league is going to do it, McDavid is the most likely.
Sidney Crosby, C, Pittsburgh – Last season was only the second time in his illustrious career that Crosby led the league in goals and he was tied for second in the league with 89 points, but his shooting percentage (17.3%) was his highest since 2010-2011, and the five-time 100-point scorer has been held under 90 points for three straight seasons. He's still great, but there is more upside in choosing the 20-year-old over the 30-year-old.
Alex Ovechkin, LW, Washington – The 32-year-old winger had led the league in goals for four consecutive seasons before slumping last season to 33 goals, his lowest total since 2010-2011. Nevertheless, even if he's starting into the decline phase of his career, Ovechkin has recorded more than 200 hits in each of his last six full seasons, and has been an automatic for 300 shots on goal every year. That kind of production at left wing, a position with few top-tier performers, means that Ovechkin remains a valuable fantasy commodity.
Nikita Kucherov, RW, Tampa Bay – With Steven Stamkos injured last season, Kucherov stepped up his game and finished with a career-high 85 points. Now, with the possibility of flanking Stamkos for a full season, Kucherov has a chance to put up even better numbers.
Patrick Kane, RW, Chicago – It has been five years running that the Blackhawks' skilled winger has tallied at least a point per game. He played a career-high 21:24 per game last season and will likely be in a similarly big role this season, but after left winger Artemi Panarin was dealt to Columbus, it's reasonable to wonder about Kane's supporting cast.
Auston Matthews, C, Toronto – The first overall pick in the 2016 Draft had a tremendous rookie season, scoring 40 goals, and there is obvious potential for his production to increase. It's not easy to score on better than 14% of shots on a regular basis (it can be done, but it's presumptuous to assume that's going to be the standard way of life for Matthews), so it could be tough to go for 40 goals in back-to-back seasons. At the same time, if the Maple Leafs consider the possibility of putting someone else on his left wing, there is a legitimate chance for Matthews increasing his point totals.
Jamie Benn, LW, Dallas – Recovering from a core muscle surgery last summer, Benn finished last season with 69 points, his lowest total in a full season since 2011-2012. The 28-year-old averaged 85 points over the previous three campaigns, and even with injuries, he has only missed six games over the past four seasons.
Tyler Seguin, C, Dallas – Benn's running mate has put up 306 points in 305 games over the past four seasons, and last season's 72-point season might be considered a little disappointing, but the 25-year-old is in his prime and even if the Stars are more defensively-focused under Ken Hitchcock, Seguin has the talent to be one of the league's top scorers.
Joe Pavelski, RW, San Jose – The 33-year-old has been one of the most consistent producers. He has 145 goals over the past four seasons and, for fantasy purposes, he's become a hitter, recording at least 277 hits over the past two seasons. He's not necessarily the most exciting option, but as long as he remains Joe Thornton's finisher, Pavelski remains a valuable contributor.
Vladimir Tarasenko, RW, St. Louis – A 25-year-old who has 116 goals over the past three seasons, Tarasenko is a reliable premier scoring winger. He doesn't necessarily have the kind of elite playmaker that might lift him up to another tier, but his current tier is pretty impressive in its own right.
Patrik Laine, RW/LW, Winnipeg – It's difficult to know where to project Laine, because he is a brilliant talent, who can shoot the puck at an elite level, but is he elite enough to finish on 17.6% of his shots again? And, if not, can he generate more shots than he did as a rookie? It's certainly possible, and if he's with Mark Scheifele and Blake Wheeler on Winnipeg's top line then maybe Laine is going to hold those lofty percentages in his second season.
Evgeni Malkin, C, Pittsburgh – On talent alone, Malkin is an obvious first-rounder, but on production the question gets more complicated. He scored 72 points last season, and the last time he had more was 2011-2012, but in the five years since, Malkin has missed 97 games. So, if you have a late first-round pick, he's probably worth it, but know what you're getting into.
There are other options to consider. Boston's Brad Marchand may not duplicate his career year, but he's a left winger who scored 76 goals over the past two seasons. Any of the top goaltenders – Washington's Braden Holtby, Montreal's Carey Price and Pittsburgh's Matt Murray – should be an early pick, and that can range from late first to mid-second-round.
Scott Cullen can be reached at scott.cullen@bellmedia.ca