Statistically Speaking: Fantasy hockey rankings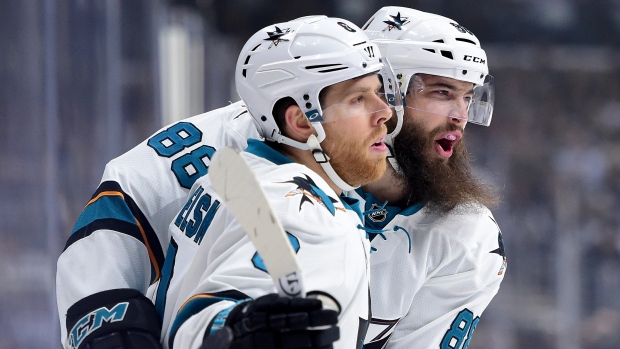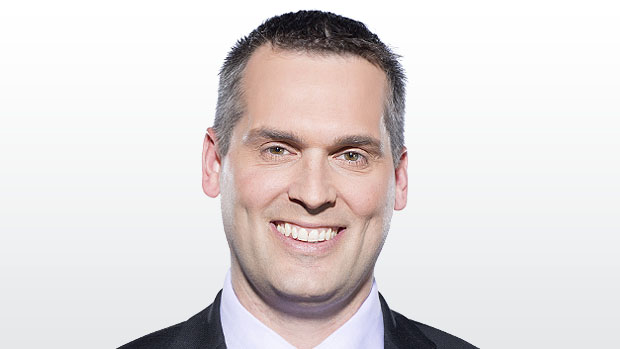 Assessing a player's fantasy hockey value requires more than merely point projections. That is a significant part of it, of course, but most fantasy leagues are also going to include stats like hits, blocked shots, power play points, plus-minus and shot on goal. Some still use penalty minutes. In any case, the challenge, especially when moving beyond the league's very best offensive performers, is to find players that contribute in multiple categories.
Considering those "other" categories, beyond goals and assists, can make a real difference in a player's value. Even a superstar like Alex Ovechkin, coming off a down season, remains an elite fantasy performer because not only is he still a high-end scorer, but he generates hits and shot on goal at a rare level, and he plays left wing, a position that isn't renowned for great statistical production. He's not necessarily elite Ovechkin, who was a force of nature with fantasy production to match, but the current model of Ovechkin is still worthy of a high first-round pick.
To that end, take note of players who have added something to their statistical repertoire. Whether he's legitimately more physical or not, Sharks captain Joe Pavelski had never recorded more than 92 hits in a season, but suddenly has 277 over the past two years. It's even more pronounced for Penguins winger Patric Hornqvist, who topped out at 87 hits in a season, but suddenly has 387 hits over the past two years. If your league counts hits, that change affects player value, a lot (at least for fantasy purposes).
One more factor that needs to be taken into account when compiling fantasy rankings is the relative variance of the projection, because young players that might come with a lot more uncertainty will probably hold more appeal than a safe and steady modestly-productive veteran.
For example, maybe a veteran winger like Lee Stempniak or Joel Ward is a safe bet to contribute more than 30 points, but there is an established ceiling for their production at this stage of their careers. By contrast, a young winger like Josh Ho-Sang or Jakub Vrana might present more of an unknown – with boom or bust potential – but for fantasy purposes, there is more value to taking a shot at the rookie or player with bust-out potential, because if they flame out, they can be dropped and readily replaced with options from the waiver wire.
That doesn't mean reaching for any and all young players merely on the basis of potential, but it does mean that once your draft gets into middle and especially late rounds, it makes more and more sense to take a shot on uncertainty, with the hope that uncertainty breaks in your favour.
Here are position-by-position rankings and projections for the 2017-2018 season:
FANTASY PROJECTIONS - CENTRE
| RANK | PLAYER | TEAM | GP | G | A | PTS | +/- | PPP | PIM | HITS | BLOCKS | SOG |
| --- | --- | --- | --- | --- | --- | --- | --- | --- | --- | --- | --- | --- |
| 1 | Connor McDavid | Edmonton | 80 | 33 | 70 | 103 | +13 | 28 | 28 | 32 | 25 | 236 |
| 2 | Sidney Crosby | Pittsburgh | 77 | 37 | 50 | 87 | +14 | 26 | 34 | 79 | 30 | 249 |
| 3 | Auston Matthews | Toronto | 80 | 37 | 36 | 73 | +4 | 23 | 16 | 23 | 67 | 307 |
| 4 | Tyler Seguin | Dallas | 77 | 33 | 44 | 77 | -3 | 27 | 20 | 66 | 27 | 290 |
| 5 | Evgeni Malkin | Pittsburgh | 68 | 32 | 41 | 73 | +9 | 27 | 77 | 36 | 24 | 208 |
| 6 | Nicklas Backstrom | Washington | 80 | 20 | 60 | 80 | +14 | 33 | 38 | 58 | 42 | 152 |
| 7 | John Tavares | N.Y. Islanders | 78 | 32 | 40 | 72 | +5 | 22 | 40 | 46 | 37 | 262 |
| 8 | Steven Stamkos | Tampa Bay | 73 | 37 | 34 | 71 | +1 | 26 | 46 | 83 | 29 | 222 |
| 9 | Jack Eichel | Buffalo | 78 | 31 | 41 | 72 | -9 | 24 | 24 | 37 | 33 | 282 |
| 10 | Ryan Getzlaf | Anaheim | 76 | 17 | 53 | 70 | +11 | 19 | 53 | 102 | 83 | 161 |
| 11 | Patrice Bergeron | Boston | 80 | 25 | 35 | 60 | +10 | 18 | 36 | 61 | 52 | 280 |
| 12 | Mark Scheifele | Winnipeg | 78 | 27 | 43 | 70 | +12 | 15 | 38 | 66 | 43 | 179 |
| 13 | Jeff Carter | Los Angeles | 81 | 28 | 34 | 62 | +7 | 17 | 32 | 82 | 36 | 242 |
| 14 | Evgeny Kuznetsov | Washington | 82 | 20 | 46 | 66 | +15 | 16 | 40 | 64 | 22 | 181 |
| 15 | Claude Giroux | Philadelphia | 81 | 19 | 48 | 67 | -8 | 31 | 40 | 83 | 30 | 229 |
| 16 | Jonathan Toews | Chicago | 76 | 25 | 35 | 60 | +10 | 15 | 42 | 56 | 30 | 193 |
| 17 | Leon Draisaitl | Edmonton | 77 | 25 | 43 | 68 | +2 | 21 | 20 | 42 | 29 | 160 |
| 18 | Vincent Trocheck | Florida | 79 | 24 | 31 | 55 | +2 | 12 | 46 | 153 | 48 | 214 |
| 19 | Ryan Kesler | Anaheim | 81 | 21 | 32 | 53 | +4 | 16 | 79 | 157 | 75 | 185 |
| 20 | Ryan Johansen | Nashville | 81 | 17 | 46 | 63 | +1 | 24 | 56 | 88 | 30 | 174 |
| 21 | Anze Kopitar | Los Angeles | 78 | 17 | 45 | 62 | +3 | 20 | 20 | 84 | 57 | 153 |
| 22 | Sean Monahan | Calgary | 81 | 29 | 32 | 61 | +1 | 18 | 18 | 37 | 32 | 197 |
| 23 | Aleksander Barkov | Florida | 72 | 25 | 33 | 58 | +10 | 13 | 14 | 44 | 38 | 168 |
| 24 | Henrik Zetterberg | Detroit | 80 | 16 | 46 | 62 | +2 | 19 | 24 | 56 | 28 | 208 |
| 25 | Nazem Kadri | Toronto | 78 | 25 | 29 | 54 | -9 | 15 | 73 | 129 | 32 | 227 |
| 26 | Logan Couture | San Jose | 70 | 22 | 29 | 51 | +3 | 17 | 14 | 56 | 58 | 187 |
| 27 | Nathan MacKinnon | Colorado | 75 | 21 | 36 | 57 | -10 | 15 | 22 | 53 | 40 | 249 |
| 28 | Eric Staal | Minnesota | 80 | 22 | 32 | 54 | +4 | 14 | 36 | 56 | 34 | 216 |
| 29 | Joe Thornton | San Jose | 80 | 12 | 48 | 60 | +9 | 23 | 46 | 48 | 29 | 104 |
| 30 | Mikko Koivu | Minnesota | 81 | 17 | 36 | 53 | +12 | 19 | 36 | 36 | 57 | 149 |
| 31 | Tomas Hertl | San Jose | 75 | 21 | 23 | 44 | +4 | 7 | 28 | 129 | 67 | 213 |
| 32 | Boone Jenner | Columbus | 76 | 21 | 16 | 37 | +2 | 6 | 53 | 206 | 70 | 183 |
| 33 | Derick Brassard | Ottawa | 80 | 18 | 31 | 49 | +8 | 13 | 28 | 97 | 21 | 185 |
| 34 | Tyler Johnson | Tampa Bay | 70 | 21 | 30 | 51 | +7 | 16 | 26 | 50 | 30 | 158 |
| 35 | Brandon Dubinsky | Columbus | 74 | 14 | 28 | 42 | +5 | 6 | 77 | 232 | 45 | 128 |
| 36 | Derek Stepan | Arizona | 76 | 18 | 33 | 51 | +7 | 13 | 18 | 32 | 39 | 192 |
| 37 | Mika Zibanejad | N.Y. Rangers | 75 | 21 | 29 | 50 | +4 | 14 | 22 | 61 | 37 | 170 |
| 38 | Mikael Backlund | Calgary | 77 | 18 | 30 | 48 | +8 | 11 | 28 | 54 | 44 | 171 |
| 39 | Ryan O'Reilly | Buffalo | 76 | 20 | 36 | 56 | -6 | 20 | 10 | 24 | 45 | 177 |
| 40 | Jordan Staal | Carolina | 76 | 17 | 30 | 47 | +1 | 8 | 32 | 145 | 29 | 157 |
| 41 | Kyle Turris | Ottawa | 75 | 23 | 29 | 52 | -4 | 15 | 40 | 33 | 48 | 177 |
| 42 | Alex Galchenyuk | Montreal | 74 | 22 | 28 | 50 | -2 | 16 | 32 | 63 | 40 | 151 |
| 43 | Jason Spezza | Dallas | 73 | 20 | 36 | 56 | -6 | 22 | 28 | 13 | 26 | 176 |
| 44 | Matt Duchene | Colorado | 78 | 22 | 31 | 53 | -14 | 10 | 16 | 42 | 48 | 182 |
| 45 | Kevin Hayes | N.Y. Rangers | 78 | 20 | 26 | 46 | +9 | 7 | 24 | 56 | 33 | 152 |
| 46 | Vadim Shipachyov | Vegas | 75 | 20 | 35 | 55 | -5 | 18 | 16 | 42 | 26 | 144 |
| 47 | Alexander Wennberg | Columbus | 78 | 11 | 43 | 54 | -1 | 18 | 16 | 56 | 55 | 108 |
| 48 | Frans Nielsen | Detroit | 79 | 17 | 27 | 44 | -7 | 17 | 16 | 58 | 70 | 166 |
| 49 | David Krejci | Boston | 71 | 18 | 33 | 51 | -3 | 14 | 26 | 38 | 47 | 133 |
| 50 | Bo Horvat | Vancouver | 80 | 19 | 28 | 47 | -10 | 11 | 24 | 67 | 47 | 157 |
| 51 | Brayden Point | Tampa Bay | 75 | 16 | 24 | 40 | +5 | 13 | 18 | 41 | 32 | 129 |
| 52 | Nolan Patrick | Philadelphia | 77 | 14 | 18 | 32 | +4 | 4 | 28 | 50 | 32 | 150 |
| 53 | Jean-Gabriel Pageau | Ottawa | 82 | 15 | 22 | 37 | +10 | 1 | 24 | 163 | 70 | 151 |
| 54 | Brock Nelson | N.Y. Islanders | 81 | 21 | 21 | 42 | -2 | 8 | 32 | 65 | 49 | 167 |
| 55 | Adam Henrique | New Jersey | 80 | 20 | 24 | 44 | -8 | 12 | 36 | 78 | 62 | 147 |
| 56 | Bryan Little | Winnipeg | 67 | 20 | 29 | 49 | -5 | 14 | 20 | 46 | 25 | 136 |
| 57 | Martin Hanzal | Dallas | 67 | 16 | 21 | 37 | -5 | 9 | 59 | 143 | 44 | 148 |
| 58 | Paul Stastny | St. Louis | 68 | 14 | 28 | 42 | +6 | 14 | 34 | 39 | 35 | 120 |
| 59 | Ryan Nugent-Hopkins | Edmonton | 74 | 17 | 27 | 44 | -5 | 12 | 24 | 54 | 34 | 165 |
| 60 | Adam Lowry | Winnipeg | 80 | 13 | 16 | 29 | -3 | 5 | 54 | 233 | 51 | 112 |
| 61 | Oscar Lindberg | Vegas | 74 | 14 | 18 | 32 | +3 | 2 | 48 | 153 | 47 | 132 |
| 62 | Tomas Plekanec | Montreal | 80 | 13 | 24 | 37 | +4 | 9 | 30 | 52 | 46 | 158 |
| 63 | Nick Bonino | Nashville | 75 | 15 | 21 | 36 | +3 | 5 | 26 | 43 | 89 | 133 |
| 64 | Victor Rask | Carolina | 81 | 16 | 28 | 44 | -10 | 12 | 18 | 40 | 34 | 176 |
| 65 | Henrik Sedin | Vancouver | 80 | 14 | 40 | 54 | -7 | 18 | 26 | 15 | 16 | 99 |
| 66 | Sam Gagner | Vancouver | 74 | 15 | 26 | 41 | -2 | 13 | 24 | 31 | 17 | 158 |
| 67 | Tyler Bozak | Toronto | 74 | 16 | 28 | 44 | -8 | 15 | 28 | 52 | 29 | 128 |
| 68 | Sam Bennett | Calgary | 79 | 16 | 20 | 36 | -14 | 6 | 59 | 127 | 41 | 137 |
| 69 | Nick Bjugstad | Florida | 68 | 16 | 19 | 35 | -8 | 8 | 30 | 138 | 22 | 150 |
| 70 | Ryan Spooner | Boston | 79 | 13 | 32 | 45 | -8 | 16 | 24 | 38 | 18 | 153 |
| 71 | Sean Couturier | Philadelphia | 69 | 13 | 23 | 36 | +6 | 4 | 32 | 47 | 34 | 127 |
| 72 | Artem Anisimov | Chicago | 71 | 16 | 21 | 37 | +4 | 7 | 22 | 33 | 32 | 115 |
| 73 | Christian Dvorak | Arizona | 77 | 13 | 20 | 33 | +2 | 7 | 24 | 79 | 62 | 97 |
| 74 | Mathew Barzal | N.Y. Islanders | 75 | 8 | 26 | 34 | +4 | 6 | 26 | 42 | 28 | 86 |
| 75 | Pavel Zacha | New Jersey | 78 | 10 | 26 | 36 | -10 | 13 | 24 | 67 | 29 | 105 |
FANTASY PROJECTIONS - LEFT WING
| RANK | PLAYER | TEAM | GP | G | A | PTS | +/- | PPP | PIM | HITS | BLOCKS | SOG |
| --- | --- | --- | --- | --- | --- | --- | --- | --- | --- | --- | --- | --- |
| 1 | Alex Ovechkin | Washington | 81 | 41 | 29 | 70 | +8 | 27 | 52 | 223 | 30 | 346 |
| 2 | Jamie Benn | Dallas | 80 | 32 | 48 | 80 | +2 | 26 | 65 | 114 | 50 | 226 |
| 3 | Brad Marchand | Boston | 78 | 36 | 38 | 74 | +15 | 20 | 91 | 62 | 35 | 233 |
| 4 | Max Pacioretty | Montreal | 81 | 34 | 32 | 66 | +10 | 14 | 36 | 84 | 36 | 285 |
| 5 | Filip Forsberg | Nashville | 82 | 32 | 33 | 65 | +2 | 16 | 36 | 110 | 32 | 251 |
| 6 | Artemi Panarin | Columbus | 81 | 27 | 40 | 67 | +8 | 20 | 26 | 35 | 14 | 199 |
| 7 | Chris Kreider | N.Y. Rangers | 77 | 27 | 26 | 53 | +11 | 12 | 67 | 160 | 29 | 189 |
| 8 | Mike Hoffman | Ottawa | 76 | 28 | 30 | 58 | +9 | 21 | 36 | 38 | 27 | 236 |
| 9 | Johnny Gaudreau | Calgary | 77 | 24 | 45 | 69 | +1 | 19 | 12 | 15 | 17 | 192 |
| 10 | Milan Lucic | Edmonton | 81 | 21 | 28 | 49 | +8 | 17 | 67 | 227 | 21 | 154 |
| 11 | Anders Lee | N.Y. Islanders | 79 | 27 | 19 | 46 | +5 | 14 | 52 | 180 | 34 | 202 |
| 12 | Nikolaj Ehlers | Winnipeg | 77 | 25 | 36 | 61 | +4 | 13 | 32 | 38 | 28 | 208 |
| 13 | Nick Foligno | Columbus | 77 | 23 | 29 | 52 | -2 | 20 | 53 | 165 | 49 | 175 |
| 14 | Brandon Saad | Chicago | 81 | 27 | 28 | 55 | +9 | 11 | 12 | 38 | 28 | 226 |
| 15 | Taylor Hall | New Jersey | 72 | 22 | 35 | 57 | -3 | 13 | 40 | 68 | 39 | 237 |
| 16 | J.T. Miller | N.Y. Rangers | 82 | 23 | 30 | 53 | +9 | 6 | 30 | 147 | 55 | 142 |
| 17 | Zach Parise | Minnesota | 71 | 24 | 25 | 49 | +7 | 14 | 34 | 62 | 59 | 220 |
| 18 | Brayden Schenn | St. Louis | 80 | 22 | 28 | 50 | -4 | 19 | 36 | 191 | 38 | 172 |
| 19 | Jaden Schwartz | St. Louis | 79 | 23 | 33 | 56 | +10 | 11 | 20 | 63 | 43 | 177 |
| 20 | Jeff Skinner | Carolina | 79 | 32 | 23 | 55 | -4 | 12 | 30 | 36 | 22 | 278 |
| 21 | Jonathan Drouin | Montreal | 77 | 20 | 37 | 57 | -6 | 23 | 26 | 63 | 19 | 184 |
| 22 | Ondrej Palat | Tampa Bay | 72 | 16 | 33 | 49 | +11 | 12 | 30 | 129 | 55 | 145 |
| 23 | Tanner Pearson | Los Angeles | 80 | 23 | 22 | 45 | +6 | 8 | 18 | 130 | 37 | 186 |
| 24 | Rickard Rakell | Anaheim | 74 | 25 | 21 | 46 | +5 | 12 | 16 | 104 | 33 | 179 |
| 25 | Matthew Tkachuk | Calgary | 78 | 16 | 35 | 51 | +10 | 14 | 113 | 70 | 23 | 152 |
| 26 | Patrick Maroon | Edmonton | 77 | 22 | 20 | 42 | +3 | 7 | 103 | 187 | 19 | 164 |
| 27 | Ryan Hartman | Chicago | 78 | 21 | 17 | 38 | +6 | 1 | 75 | 159 | 41 | 211 |
| 28 | Jonathan Huberdeau | Florida | 70 | 19 | 36 | 55 | +4 | 13 | 34 | 48 | 22 | 172 |
| 29 | James van Riemsdyk | Toronto | 76 | 25 | 25 | 50 | -5 | 15 | 32 | 75 | 21 | 207 |
| 30 | Patrick Marleau | Toronto | 82 | 23 | 24 | 47 | -4 | 19 | 20 | 74 | 30 | 196 |
| 31 | Tomas Tatar | Detroit | 81 | 25 | 22 | 47 | -2 | 13 | 26 | 92 | 22 | 188 |
| 32 | Andrew Ladd | N.Y. Islanders | 78 | 23 | 20 | 43 | -5 | 11 | 51 | 148 | 47 | 173 |
| 33 | Evander Kane | Buffalo | 66 | 24 | 17 | 41 | -9 | 8 | 101 | 135 | 25 | 252 |
| 34 | Rick Nash | N.Y. Rangers | 68 | 22 | 17 | 39 | +9 | 9 | 28 | 56 | 30 | 205 |
| 35 | Gabriel Landeskog | Colorado | 75 | 20 | 26 | 46 | -11 | 11 | 68 | 149 | 56 | 180 |
| 36 | Daniel Sedin | Vancouver | 82 | 18 | 34 | 52 | -5 | 18 | 30 | 20 | 18 | 229 |
| 37 | Marcus Johansson | New Jersey | 80 | 19 | 28 | 47 | +12 | 12 | 12 | 43 | 22 | 132 |
| 38 | Conor Sheary | Pittsburgh | 74 | 22 | 24 | 46 | +11 | 5 | 24 | 36 | 23 | 168 |
| 39 | Alexander Steen | St. Louis | 73 | 16 | 32 | 48 | +2 | 18 | 46 | 36 | 52 | 154 |
| 40 | Scott Hartnell | Nashville | 78 | 18 | 23 | 41 | +4 | 8 | 85 | 120 | 40 | 141 |
| 41 | Nick Ritchie | Anaheim | 77 | 14 | 16 | 30 | +2 | 2 | 77 | 256 | 28 | 164 |
| 42 | Andre Burakovsky | Washington | 78 | 18 | 27 | 45 | +12 | 6 | 16 | 42 | 31 | 141 |
| 43 | Max Domi | Arizona | 77 | 16 | 34 | 50 | -3 | 18 | 65 | 36 | 26 | 153 |
| 44 | Chris Kunitz | Tampa Bay | 74 | 12 | 20 | 32 | +5 | 6 | 40 | 213 | 28 | 138 |
| 45 | Jonathan Marchessault | Vegas | 74 | 22 | 23 | 45 | -13 | 15 | 32 | 103 | 16 | 166 |
| 46 | Jason Zucker | Minnesota | 70 | 19 | 15 | 34 | +11 | 2 | 24 | 74 | 33 | 157 |
| 47 | David Perron | Vegas | 79 | 16 | 26 | 42 | -8 | 12 | 58 | 122 | 25 | 162 |
| 48 | Teuvo Teravainen | Carolina | 79 | 17 | 30 | 47 | -4 | 14 | 18 | 28 | 34 | 163 |
| 49 | Evgeni Dadonov | Florida | 77 | 18 | 23 | 41 | -8 | 11 | 26 | 99 | 23 | 169 |
| 50 | Dylan Larkin | Detroit | 80 | 21 | 19 | 40 | -9 | 6 | 38 | 70 | 24 | 213 |
| 51 | Travis Konecny | Philadelphia | 77 | 15 | 20 | 35 | 0 | 3 | 59 | 108 | 31 | 151 |
| 52 | Clayton Keller | Arizona | 77 | 19 | 22 | 41 | -5 | 10 | 22 | 25 | 20 | 180 |
| 53 | Mathieu Perreault | Winnipeg | 66 | 13 | 29 | 42 | -3 | 14 | 34 | 88 | 25 | 133 |
| 54 | Patrick Sharp | Chicago | 66 | 16 | 25 | 41 | -8 | 10 | 32 | 55 | 24 | 206 |
| 55 | Timo Meier | San Jose | 79 | 16 | 13 | 29 | +2 | 0 | 26 | 175 | 14 | 211 |
| 56 | Leo Komarov | Toronto | 74 | 13 | 17 | 30 | +2 | 7 | 30 | 249 | 38 | 111 |
| 57 | Josh Bailey | N.Y. Islanders | 79 | 13 | 30 | 43 | +2 | 8 | 14 | 46 | 42 | 148 |
| 58 | Alex Killorn | Tampa Bay | 78 | 17 | 21 | 38 | +1 | 7 | 54 | 84 | 23 | 154 |
| 59 | Loui Eriksson | Vancouver | 73 | 19 | 21 | 40 | -2 | 10 | 10 | 18 | 27 | 154 |
| 60 | Andrew Cogliano | Anaheim | 82 | 14 | 19 | 33 | +4 | 0 | 24 | 104 | 28 | 155 |
| 61 | Jussi Jokinen | Edmonton | 75 | 12 | 26 | 38 | -2 | 11 | 38 | 37 | 42 | 136 |
| 62 | Carl Hagelin | Pittsburgh | 71 | 13 | 19 | 32 | +8 | 0 | 28 | 75 | 29 | 155 |
| 63 | Marko Dano | Winnipeg | 75 | 11 | 16 | 27 | +4 | 2 | 24 | 158 | 29 | 127 |
| 64 | Artturi Lehkonen | Montreal | 75 | 18 | 12 | 30 | +1 | 3 | 10 | 76 | 27 | 167 |
| 65 | Thomas Vanek | Vancouver | 73 | 17 | 25 | 42 | -6 | 13 | 24 | 25 | 9 | 146 |
| 66 | Frank Vatrano | Boston | 66 | 15 | 14 | 29 | -5 | 5 | 24 | 97 | 33 | 188 |
| 67 | Mike Cammalleri | Los Angeles | 64 | 16 | 20 | 36 | -1 | 11 | 24 | 36 | 17 | 141 |
| 68 | Jordan Weal | Philadelphia | 75 | 14 | 12 | 26 | +7 | 2 | 28 | 28 | 23 | 125 |
| 69 | Clarke MacArthur | Ottawa | 60 | 14 | 18 | 32 | +2 | 9 | 30 | 65 | 15 | 118 |
| 70 | Kevin Fiala | Nashville | 75 | 15 | 13 | 28 | +2 | 0 | 24 | 61 | 22 | 172 |
| 71 | Colin Wilson | Colorado | 71 | 13 | 19 | 32 | +2 | 5 | 18 | 53 | 26 | 127 |
| 72 | Scott Wilson | Pittsburgh | 72 | 11 | 14 | 25 | +2 | 0 | 32 | 158 | 29 | 130 |
| 73 | Zach Hyman | Toronto | 78 | 11 | 16 | 27 | +3 | 0 | 38 | 112 | 41 | 154 |
| 74 | Jason Chimera | N.Y. Islanders | 81 | 17 | 14 | 31 | -2 | 2 | 38 | 133 | 23 | 126 |
| 75 | Matt Martin | Toronto | 80 | 8 | 7 | 15 | -1 | 0 | 121 | 337 | 28 | 77 |
FANTASY PROJECTIONS - RIGHT WING
| RANK | PLAYER | TEAM | GP | G | A | PTS | +/- | PPP | PIM | HITS | BLOCKS | SOG |
| --- | --- | --- | --- | --- | --- | --- | --- | --- | --- | --- | --- | --- |
| 1 | Patrick Kane | Chicago | 77 | 35 | 50 | 85 | +12 | 25 | 26 | 28 | 16 | 265 |
| 2 | Nikita Kucherov | Tampa Bay | 77 | 37 | 44 | 81 | +12 | 27 | 38 | 49 | 25 | 236 |
| 3 | Joe Pavelski | San Jose | 82 | 30 | 37 | 67 | +9 | 25 | 32 | 125 | 74 | 237 |
| 4 | Vladimir Tarasenko | St. Louis | 80 | 40 | 37 | 77 | +4 | 21 | 24 | 41 | 27 | 282 |
| 5 | Patrik Laine | Winnipeg | 79 | 39 | 28 | 67 | +8 | 15 | 28 | 88 | 36 | 235 |
| 6 | Blake Wheeler | Winnipeg | 81 | 26 | 46 | 72 | +9 | 17 | 54 | 105 | 53 | 255 |
| 7 | David Pastrnak | Boston | 77 | 32 | 35 | 67 | +12 | 15 | 32 | 75 | 30 | 253 |
| 8 | Patric Hornqvist | Pittsburgh | 72 | 22 | 24 | 46 | +11 | 16 | 32 | 176 | 53 | 231 |
| 9 | Wayne Simmonds | Philadelphia | 80 | 30 | 24 | 54 | -9 | 23 | 115 | 171 | 50 | 216 |
| 10 | William Nylander | Toronto | 80 | 24 | 43 | 67 | +1 | 24 | 30 | 25 | 18 | 214 |
| 11 | Kyle Palmieri | New Jersey | 81 | 26 | 27 | 53 | +1 | 21 | 42 | 126 | 44 | 207 |
| 12 | Phil Kessel | Pittsburgh | 82 | 24 | 43 | 67 | -5 | 25 | 22 | 13 | 14 | 253 |
| 13 | Corey Perry | Anaheim | 78 | 26 | 29 | 55 | +5 | 17 | 71 | 82 | 34 | 209 |
| 14 | T.J. Oshie | Washington | 72 | 27 | 25 | 52 | +12 | 14 | 38 | 103 | 49 | 154 |
| 15 | Cam Atkinson | Columbus | 81 | 30 | 24 | 54 | +4 | 18 | 22 | 42 | 37 | 229 |
| 16 | Mitch Marner | Toronto | 78 | 21 | 38 | 59 | +3 | 22 | 40 | 44 | 42 | 194 |
| 17 | David Backes | Boston | 77 | 20 | 24 | 44 | +4 | 9 | 81 | 229 | 61 | 176 |
| 18 | Mats Zuccarello | N.Y. Rangers | 80 | 18 | 39 | 57 | +7 | 13 | 32 | 94 | 54 | 175 |
| 19 | Nino Niederreiter | Minnesota | 82 | 25 | 25 | 50 | +9 | 12 | 42 | 131 | 23 | 170 |
| 20 | Jakub Voracek | Philadelphia | 80 | 18 | 46 | 64 | -8 | 26 | 56 | 42 | 27 | 235 |
| 21 | Jake Guentzel | Pittsburgh | 78 | 25 | 25 | 50 | +12 | 5 | 20 | 118 | 35 | 159 |
| 22 | Mikael Granlund | Minnesota | 78 | 18 | 37 | 55 | +9 | 14 | 16 | 58 | 50 | 153 |
| 23 | Mark Stone | Ottawa | 75 | 21 | 35 | 56 | +8 | 14 | 26 | 48 | 53 | 144 |
| 24 | Viktor Arvidsson | Nashville | 77 | 24 | 25 | 49 | +4 | 7 | 38 | 34 | 53 | 248 |
| 25 | Sebastian Aho | Carolina | 80 | 23 | 28 | 51 | +2 | 17 | 26 | 51 | 14 | 214 |
| 26 | Jordan Eberle | N.Y. Islanders | 78 | 23 | 33 | 56 | -6 | 16 | 18 | 38 | 34 | 204 |
| 27 | Jakob Silfverberg | Anaheim | 80 | 21 | 25 | 46 | +8 | 7 | 26 | 59 | 50 | 226 |
| 28 | James Neal | Vegas | 73 | 25 | 19 | 44 | +4 | 11 | 49 | 88 | 24 | 224 |
| 29 | Tyler Toffoli | Los Angeles | 71 | 23 | 24 | 47 | +12 | 8 | 26 | 70 | 10 | 197 |
| 30 | Alexander Radulov | Dallas | 77 | 21 | 29 | 50 | +8 | 12 | 46 | 35 | 29 | 159 |
| 31 | Charlie Coyle | Minnesota | 82 | 17 | 30 | 47 | +5 | 6 | 32 | 117 | 59 | 145 |
| 32 | Justin Williams | Carolina | 81 | 20 | 24 | 44 | +13 | 10 | 40 | 29 | 38 | 177 |
| 33 | Kyle Okposo | Buffalo | 68 | 20 | 32 | 52 | -6 | 21 | 28 | 62 | 28 | 177 |
| 34 | Brendan Gallagher | Montreal | 67 | 17 | 21 | 38 | +9 | 6 | 33 | 57 | 26 | 200 |
| 35 | Oliver Bjorkstrand | Columbus | 77 | 19 | 20 | 39 | +10 | 6 | 12 | 49 | 30 | 172 |
| 36 | Gustav Nyquist | Detroit | 79 | 18 | 33 | 51 | -3 | 15 | 26 | 55 | 23 | 183 |
| 37 | Radim Vrbata | Florida | 76 | 21 | 29 | 50 | -10 | 15 | 16 | 39 | 24 | 233 |
| 38 | Anthony Mantha | Detroit | 77 | 22 | 24 | 46 | +1 | 6 | 60 | 59 | 43 | 177 |
| 39 | Richard Panik | Chicago | 78 | 19 | 18 | 37 | +7 | 6 | 48 | 152 | 42 | 146 |
| 40 | Michael Frolik | Calgary | 78 | 17 | 23 | 40 | +7 | 6 | 38 | 58 | 45 | 191 |
| 41 | Jason Pominville | Buffalo | 78 | 14 | 32 | 46 | +3 | 9 | 8 | 41 | 35 | 198 |
| 42 | Elias Lindholm | Carolina | 77 | 15 | 32 | 47 | -9 | 13 | 18 | 104 | 40 | 162 |
| 43 | Sam Reinhart | Buffalo | 79 | 20 | 27 | 47 | -6 | 14 | 10 | 24 | 34 | 176 |
| 44 | Patrick Eaves | Anaheim | 60 | 22 | 14 | 36 | +3 | 13 | 20 | 79 | 33 | 149 |
| 45 | Brock Boeser | Vancouver | 78 | 20 | 16 | 36 | -5 | 8 | 28 | 44 | 20 | 208 |
| 46 | Ryan Callahan | Tampa Bay | 70 | 14 | 19 | 33 | +1 | 9 | 41 | 156 | 50 | 147 |
| 47 | Craig Smith | Nashville | 80 | 17 | 18 | 35 | +7 | 5 | 36 | 87 | 17 | 190 |
| 48 | Bobby Ryan | Ottawa | 71 | 17 | 23 | 40 | -3 | 10 | 26 | 108 | 32 | 156 |
| 49 | Reilly Smith | Vegas | 81 | 17 | 24 | 41 | -3 | 11 | 22 | 79 | 38 | 163 |
| 50 | Ryan Strome | Edmonton | 73 | 14 | 24 | 38 | -1 | 7 | 40 | 77 | 21 | 144 |
| 51 | Jaromir Jagr | | 73 | 17 | 27 | 44 | +7 | 11 | 42 | 26 | 10 | 142 |
| 52 | Robby Fabbri | St. Louis | 73 | 17 | 24 | 41 | -8 | 10 | 32 | 76 | 15 | 136 |
| 53 | Brett Ritchie | Dallas | 78 | 15 | 10 | 25 | +5 | 2 | 40 | 180 | 22 | 182 |
| 54 | Pavel Buchnevich | N.Y. Rangers | 74 | 14 | 21 | 35 | +8 | 5 | 26 | 33 | 15 | 112 |
| 55 | Mikko Rantanen | Colorado | 78 | 18 | 20 | 38 | -12 | 11 | 24 | 32 | 36 | 146 |
| 56 | Nico Hischier | New Jersey | 78 | 14 | 18 | 32 | -7 | 8 | 18 | 42 | 26 | 150 |
| 57 | Connor Brown | Toronto | 81 | 18 | 19 | 37 | +2 | 9 | 10 | 46 | 43 | 135 |
| 58 | Jakub Vrana | Washington | 74 | 13 | 15 | 28 | +7 | 10 | 8 | 22 | 25 | 122 |
| 59 | Sven Andrighetto | Colorado | 71 | 11 | 20 | 31 | +1 | 4 | 12 | 81 | 30 | 108 |
| 60 | Ales Hemsky | Montreal | 66 | 11 | 21 | 32 | -2 | 6 | 30 | 19 | 26 | 130 |
| 61 | Jesse Puljujarvi | Edmonton | 70 | 12 | 17 | 29 | +8 | 2 | 24 | 29 | 27 | 111 |
| 62 | Nick Schmaltz | Chicago | 76 | 8 | 28 | 36 | +7 | 3 | 8 | 27 | 37 | 88 |
| 63 | Josh Ho-Sang | N.Y. Islanders | 75 | 11 | 21 | 32 | +3 | 7 | 42 | 14 | 7 | 77 |
| 64 | Dustin Brown | Los Angeles | 81 | 12 | 19 | 31 | -7 | 5 | 24 | 212 | 26 | 189 |
| 65 | Troy Brouwer | Calgary | 78 | 15 | 17 | 32 | -3 | 11 | 45 | 187 | 42 | 115 |
| 66 | Andrew Shaw | Montreal | 73 | 13 | 17 | 30 | +3 | 7 | 89 | 142 | 33 | 138 |
| 67 | Lee Stempniak | Carolina | 79 | 15 | 21 | 36 | +4 | 6 | 28 | 97 | 21 | 122 |
| 68 | Vladimir Sobotka | St. Louis | 68 | 9 | 18 | 27 | +1 | 4 | 55 | 125 | 28 | 96 |
| 69 | Cal Clutterbuck | N.Y. Islanders | 71 | 8 | 12 | 20 | +3 | 0 | 34 | 269 | 29 | 108 |
| 70 | Justin Abdelkader | Detroit | 70 | 14 | 18 | 32 | -11 | 10 | 73 | 162 | 32 | 130 |
| 71 | Josh Anderson | Columbus | 75 | 13 | 12 | 26 | +5 | 0 | 73 | 164 | 35 | 109 |
| 72 | Tobias Rieder | Arizona | 78 | 16 | 19 | 35 | -9 | 6 | 10 | 56 | 39 | 172 |
| 73 | Anthony Duclair | Arizona | 78 | 14 | 19 | 33 | +4 | 7 | 36 | 30 | 27 | 108 |
| 74 | Michael Grabner | N.Y. Rangers | 67 | 16 | 10 | 26 | +8 | 0 | 10 | 46 | 36 | 126 |
| 75 | Joel Ward | San Jose | 79 | 15 | 18 | 33 | -6 | 7 | 30 | 60 | 50 | 122 |
FANTASY PROJECTIONS - DEFENCE
| RANK | PLAYER | TEAM | GP | G | A | PTS | +/- | PPP | PIM | HITS | BLOCKS | SOG |
| --- | --- | --- | --- | --- | --- | --- | --- | --- | --- | --- | --- | --- |
| 1 | Brent Burns | San Jose | 82 | 25 | 45 | 70 | +6 | 25 | 50 | 97 | 138 | 311 |
| 2 | Erik Karlsson | Ottawa | 75 | 17 | 53 | 70 | +7 | 27 | 34 | 74 | 159 | 232 |
| 3 | Victor Hedman | Tampa Bay | 78 | 13 | 47 | 60 | +9 | 23 | 48 | 81 | 138 | 181 |
| 4 | Dustin Byfuglien | Winnipeg | 78 | 16 | 35 | 51 | +5 | 16 | 119 | 198 | 103 | 235 |
| 5 | Shea Weber | Montreal | 78 | 17 | 29 | 46 | +9 | 21 | 43 | 154 | 155 | 198 |
| 6 | Drew Doughty | Los Angeles | 82 | 12 | 39 | 51 | +8 | 20 | 50 | 134 | 115 | 195 |
| 7 | Roman Josi | Nashville | 77 | 13 | 40 | 53 | +9 | 19 | 26 | 55 | 158 | 208 |
| 8 | Zach Werenski | Columbus | 78 | 11 | 37 | 48 | +14 | 23 | 16 | 45 | 99 | 207 |
| 9 | P.K. Subban | Nashville | 71 | 11 | 38 | 49 | +4 | 20 | 59 | 88 | 109 | 158 |
| 10 | Kris Letang | Pittsburgh | 60 | 10 | 38 | 48 | +7 | 21 | 52 | 112 | 105 | 182 |
| 11 | Mark Giordano | Calgary | 76 | 14 | 32 | 46 | +10 | 15 | 53 | 70 | 172 | 168 |
| 12 | Rasmus Ristolainen | Buffalo | 80 | 8 | 39 | 47 | -10 | 23 | 46 | 167 | 149 | 194 |
| 13 | Colton Parayko | St. Louis | 80 | 8 | 31 | 39 | +16 | 10 | 32 | 100 | 132 | 194 |
| 14 | John Klingberg | Dallas | 78 | 13 | 40 | 53 | +8 | 19 | 36 | 50 | 104 | 143 |
| 15 | Duncan Keith | Chicago | 77 | 8 | 41 | 49 | +14 | 16 | 20 | 20 | 111 | 167 |
| 16 | Oliver Ekman-Larsson | Arizona | 79 | 17 | 27 | 44 | -3 | 21 | 58 | 136 | 78 | 196 |
| 17 | Dougie Hamilton | Calgary | 79 | 12 | 36 | 48 | +2 | 15 | 54 | 80 | 87 | 206 |
| 18 | Ivan Provorov | Philadelphia | 80 | 7 | 33 | 40 | -2 | 12 | 36 | 127 | 191 | 185 |
| 19 | Ryan McDonagh | N.Y. Rangers | 75 | 7 | 31 | 38 | +16 | 13 | 30 | 84 | 149 | 142 |
| 20 | Alex Pietrangelo | St. Louis | 78 | 11 | 33 | 44 | +4 | 17 | 24 | 49 | 153 | 188 |
| 21 | Torey Krug | Boston | 80 | 8 | 41 | 49 | +1 | 21 | 32 | 64 | 82 | 216 |
| 22 | John Carlson | Washington | 71 | 10 | 32 | 42 | +10 | 15 | 22 | 59 | 142 | 169 |
| 23 | Brent Seabrook | Chicago | 80 | 7 | 33 | 40 | +4 | 17 | 28 | 119 | 146 | 153 |
| 24 | Ryan Suter | Minnesota | 81 | 7 | 34 | 41 | +14 | 14 | 36 | 67 | 116 | 160 |
| 25 | Matt Niskanen | Washington | 80 | 5 | 31 | 36 | +11 | 11 | 38 | 149 | 122 | 145 |
| 26 | Kevin Shattenkirk | N.Y. Rangers | 79 | 11 | 36 | 47 | -2 | 26 | 48 | 75 | 97 | 159 |
| 27 | Jacob Trouba | Winnipeg | 74 | 9 | 23 | 32 | +6 | 5 | 61 | 141 | 166 | 163 |
| 28 | Jake Muzzin | Los Angeles | 81 | 9 | 25 | 34 | -6 | 12 | 44 | 177 | 122 | 187 |
| 29 | Justin Faulk | Carolina | 74 | 16 | 28 | 44 | -14 | 16 | 30 | 127 | 87 | 218 |
| 30 | Dmitry Orlov | Washington | 82 | 7 | 27 | 34 | +14 | 5 | 40 | 137 | 86 | 128 |
| 31 | Johnny Boychuk | N.Y. Islanders | 68 | 7 | 19 | 26 | +8 | 7 | 22 | 160 | 139 | 167 |
| 32 | Brady Skjei | N.Y. Rangers | 80 | 5 | 30 | 35 | +9 | 7 | 38 | 164 | 77 | 143 |
| 33 | Zdeno Chara | Boston | 73 | 9 | 20 | 29 | +12 | 6 | 58 | 129 | 126 | 142 |
| 34 | Alec Martinez | Los Angeles | 75 | 9 | 24 | 33 | -2 | 12 | 26 | 134 | 158 | 129 |
| 35 | Radko Gudas | Philadelphia | 71 | 5 | 14 | 19 | +2 | 0 | 105 | 292 | 140 | 131 |
| 36 | Nick Leddy | N.Y. Islanders | 80 | 9 | 35 | 44 | -4 | 17 | 16 | 82 | 103 | 134 |
| 37 | Shayne Gostisbehere | Philadelphia | 77 | 12 | 32 | 44 | -9 | 23 | 30 | 39 | 85 | 193 |
| 38 | Seth Jones | Columbus | 78 | 8 | 29 | 37 | +1 | 10 | 22 | 73 | 116 | 152 |
| 39 | Jared Spurgeon | Minnesota | 74 | 9 | 21 | 30 | +15 | 7 | 16 | 49 | 141 | 135 |
| 40 | Jaccob Slavin | Carolina | 80 | 4 | 30 | 34 | +12 | 5 | 12 | 48 | 176 | 115 |
| 41 | Jake Gardiner | Toronto | 81 | 7 | 30 | 37 | +8 | 12 | 30 | 88 | 83 | 125 |
| 42 | Keith Yandle | Florida | 82 | 5 | 40 | 45 | -8 | 22 | 40 | 38 | 81 | 187 |
| 43 | Cam Fowler | Anaheim | 77 | 8 | 28 | 36 | +2 | 14 | 20 | 39 | 133 | 149 |
| 44 | Oskar Klefbom | Edmonton | 76 | 9 | 23 | 32 | -5 | 10 | 8 | 48 | 141 | 152 |
| 45 | Tyson Barrie | Colorado | 77 | 10 | 34 | 44 | -15 | 14 | 24 | 45 | 81 | 169 |
| 46 | David Savard | Columbus | 74 | 7 | 20 | 27 | +10 | 3 | 50 | 143 | 117 | 126 |
| 47 | Matt Dumba | Minnesota | 76 | 12 | 19 | 31 | +7 | 13 | 49 | 92 | 72 | 152 |
| 48 | Sami Vatanen | Anaheim | 70 | 7 | 25 | 32 | +4 | 16 | 28 | 77 | 121 | 124 |
| 49 | Dion Phaneuf | Ottawa | 77 | 6 | 24 | 30 | -7 | 14 | 100 | 149 | 132 | 148 |
| 50 | Justin Schultz | Pittsburgh | 75 | 8 | 27 | 35 | +6 | 14 | 24 | 53 | 105 | 128 |
| 51 | Alex Goligoski | Arizona | 81 | 5 | 31 | 36 | +1 | 7 | 28 | 119 | 151 | 119 |
| 52 | Adam Larsson | Edmonton | 76 | 4 | 17 | 21 | +11 | 0 | 56 | 201 | 148 | 82 |
| 53 | Erik Johnson | Colorado | 74 | 8 | 21 | 29 | -7 | 10 | 44 | 128 | 145 | 163 |
| 54 | Mike Green | Detroit | 73 | 11 | 27 | 38 | -6 | 14 | 38 | 81 | 87 | 134 |
| 55 | Aaron Ekblad | Florida | 75 | 12 | 18 | 30 | -4 | 10 | 48 | 93 | 66 | 201 |
| 56 | Calvin De Haan | N.Y. Islanders | 75 | 4 | 15 | 19 | +9 | 2 | 30 | 140 | 181 | 108 |
| 57 | Anton Stralman | Tampa Bay | 76 | 7 | 22 | 29 | +7 | 10 | 22 | 104 | 86 | 131 |
| 58 | Hampus Lindholm | Anaheim | 73 | 7 | 20 | 27 | +14 | 8 | 36 | 81 | 95 | 111 |
| 59 | Josh Morrissey | Winnipeg | 80 | 6 | 14 | 20 | +7 | 2 | 42 | 160 | 155 | 109 |
| 60 | Nikita Zaitsev | Toronto | 80 | 5 | 30 | 35 | -12 | 10 | 36 | 169 | 130 | 112 |
| 61 | Morgan Rielly | Toronto | 79 | 7 | 27 | 34 | -9 | 7 | 22 | 65 | 122 | 172 |
| 62 | Charlie McAvoy | Boston | 77 | 4 | 23 | 27 | +7 | 8 | 42 | 106 | 82 | 85 |
| 63 | Shea Theodore | Vegas | 78 | 9 | 20 | 29 | +2 | 9 | 48 | 33 | 87 | 146 |
| 64 | Thomas Chabot | Ottawa | 77 | 6 | 20 | 26 | +5 | 7 | 30 | 72 | 84 | 115 |
| 65 | Jeff Petry | Montreal | 72 | 7 | 19 | 26 | -3 | 6 | 24 | 150 | 125 | 147 |
| 66 | Mattias Ekholm | Nashville | 82 | 6 | 23 | 29 | +8 | 3 | 46 | 71 | 121 | 126 |
| 67 | Tyler Myers | Winnipeg | 76 | 9 | 21 | 30 | +9 | 3 | 70 | 60 | 105 | 145 |
| 68 | Marc-Edouard Vlasic | San Jose | 72 | 7 | 21 | 28 | +8 | 7 | 36 | 34 | 143 | 126 |
| 69 | Jack Johnson | Columbus | 76 | 6 | 18 | 24 | +4 | 7 | 34 | 106 | 119 | 109 |
| 70 | Josh Manson | Anaheim | 77 | 5 | 13 | 18 | +12 | 0 | 79 | 188 | 75 | 85 |
| 71 | Michael Del Zotto | Vancouver | 66 | 7 | 18 | 25 | -6 | 4 | 30 | 173 | 115 | 114 |
| 72 | T.J. Brodie | Calgary | 79 | 7 | 31 | 38 | -3 | 11 | 24 | 26 | 128 | 92 |
| 73 | Jakob Chychrun | Arizona | 75 | 8 | 16 | 24 | -9 | 2 | 59 | 134 | 114 | 108 |
| 74 | Julius Honka | Dallas | 77 | 6 | 19 | 25 | -10 | 5 | 34 | 48 | 80 | 161 |
| 75 | Brett Pesce | Carolina | 79 | 3 | 17 | 20 | +15 | 4 | 20 | 51 | 132 | 103 |
FANTASY PROJECTIONS - GOALTENDER
| RANK | PLAYER | TEAM | GP | W | AVG | SV% | SO |
| --- | --- | --- | --- | --- | --- | --- | --- |
| 1 | Braden Holtby | Washington | 64 | 40 | 2.14 | .923 | 6 |
| 2 | Matt Murray | Pittsburgh | 62 | 40 | 2.24 | .925 | 5 |
| 3 | Carey Price | Montreal | 60 | 37 | 2.17 | .927 | 5 |
| 4 | Devan Dubnyk | Minnesota | 64 | 37 | 2.23 | .922 | 5 |
| 5 | Frederik Andersen | Toronto | 64 | 37 | 2.50 | .917 | 4 |
| 6 | Cam Talbot | Edmonton | 65 | 35 | 2.47 | .918 | 5 |
| 7 | Tuukka Rask | Boston | 66 | 35 | 2.33 | .917 | 6 |
| 8 | Martin Jones | San Jose | 65 | 36 | 2.34 | .915 | 4 |
| 9 | Jonathan Quick | Los Angeles | 62 | 33 | 2.25 | .917 | 5 |
| 10 | Sergei Bobrovsky | Columbus | 59 | 33 | 2.39 | .922 | 4 |
| 11 | Jake Allen | St. Louis | 60 | 33 | 2.39 | .916 | 4 |
| 12 | Corey Crawford | Chicago | 56 | 33 | 2.43 | .921 | 3 |
| 13 | John Gibson | Anaheim | 55 | 29 | 2.29 | .921 | 5 |
| 14 | Henrik Lundqvist | N.Y. Rangers | 56 | 32 | 2.55 | .916 | 3 |
| 15 | Ben Bishop | Dallas | 55 | 30 | 2.36 | .916 | 3 |
| 16 | Scott Darling | Carolina | 53 | 27 | 2.42 | .920 | 3 |
| 17 | Andrei Vasilevskiy | Tampa Bay | 55 | 28 | 2.58 | .916 | 2 |
| 18 | Brian Elliott | Philadelphia | 52 | 28 | 2.36 | .917 | 3 |
| 19 | Pekka Rinne | Nashville | 53 | 28 | 2.38 | .917 | 3 |
| 20 | Craig Anderson | Ottawa | 44 | 24 | 2.46 | .923 | 4 |
| 21 | Cory Schneider | New Jersey | 62 | 24 | 2.52 | .917 | 3 |
| 22 | Marc-Andre Fleury | Vegas | 55 | 26 | 2.77 | .915 | 3 |
| 23 | Steve Mason | Winnipeg | 50 | 23 | 2.52 | .916 | 3 |
| 24 | Mike Smith | Calgary | 51 | 25 | 2.66 | .914 | 2 |
| 25 | Antti Raanta | Arizona | 48 | 20 | 2.46 | .924 | 3 |
| 26 | Roberto Luongo | Florida | 46 | 22 | 2.52 | .918 | 2 |
| 27 | Robin Lehner | Buffalo | 56 | 24 | 2.62 | .917 | 1 |
| 28 | Jaroslav Halak | N.Y. Islanders | 41 | 21 | 2.58 | .916 | 3 |
| 29 | Thomas Greiss | N.Y. Islanders | 45 | 22 | 2.59 | .914 | 2 |
| 30 | Juuse Saros | Nashville | 31 | 16 | 2.22 | .925 | 2 |
| 31 | Petr Mrazek | Detroit | 46 | 20 | 2.70 | .910 | 2 |
| 32 | Jacob Markstrom | Vancouver | 45 | 20 | 2.68 | .913 | 1 |
| 33 | Semyon Varlamov | Colorado | 50 | 20 | 2.78 | .912 | 2 |
| 34 | Jimmy Howard | Detroit | 36 | 14 | 2.36 | .917 | 2 |
| 35 | James Reimer | Florida | 40 | 16 | 2.63 | .917 | 2 |
| 36 | Connor Hellebuyck | Winnipeg | 33 | 16 | 2.62 | .913 | 2 |
| 37 | Jonathan Bernier | Colorado | 36 | 15 | 2.69 | .913 | 2 |
| 38 | Mike Condon | Ottawa | 38 | 16 | 2.78 | .910 | 2 |
| 39 | Aaron Dell | San Jose | 20 | 10 | 2.20 | .921 | 1 |
| 40 | Ryan Miller | Anaheim | 30 | 13 | 2.64 | .913 | 2 |
| 41 | Philipp Grubauer | Washington | 20 | 8 | 2.20 | .924 | 1 |
| 42 | Chad Johnson | Buffalo | 30 | 15 | 2.75 | .908 | 1 |
| 43 | Anders Nilsson | Vancouver | 39 | 15 | 2.89 | .906 | 1 |
| 44 | Peter Budaj | Tampa Bay | 26 | 13 | 2.59 | .912 | 1 |
| 45 | Cam Ward | Carolina | 31 | 13 | 2.55 | .907 | 1 |
| 46 | Eddie Lack | Calgary | 33 | 14 | 2.78 | .907 | 2 |
| 47 | Carter Hutton | St. Louis | 24 | 10 | 2.47 | .912 | 2 |
| 48 | Joonas Korpisalo | Columbus | 23 | 12 | 2.74 | .913 | 1 |
| 49 | Michal Neuvirth | Philadelphia | 30 | 12 | 2.73 | .905 | 1 |
| 50 | Louis Domingue | Arizona | 38 | 14 | 2.92 | .910 | 1 |
Scott Cullen can be reached at scott.cullen@bellmedia.ca