Statistically Speaking: Ferland taking advantage of opportunity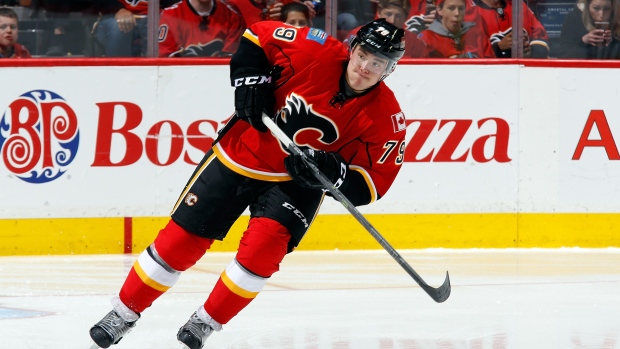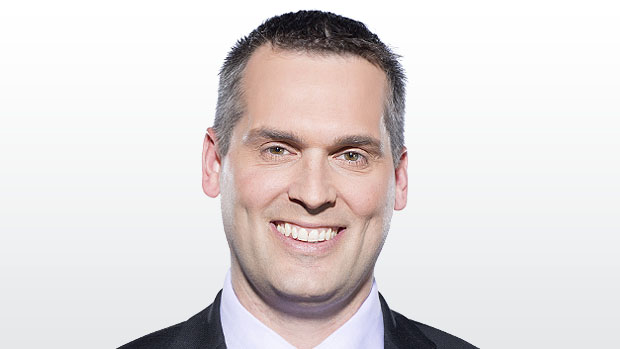 Opportunity means a lot when it comes to fantasy hockey. Maybe injuries open the door for more playing time, or maybe a player just gets a shot with the right linemates and it clicks.
Here are some of the players to consider on the fantasy hockey waiver wire, owned in less than 60% of TSN leagues:
Micheal Ferland, RW, Calgary – Opportunity matters, probably more than a little bit when it comes to grabbing players off the waiver wire.
In Ferland's case, he's a 25-year-old who had a career-high 25 points last season, but he's spending a lot of time on Calgary's top line with Johnny Gaudreau and Sean Monahan, and is producing enough to earn his keep on that line, putting up eight points (5 G, 3 A) during a six-game point streak.
His ice time and shots per game are up, too, so there's some reason to believe that it is more than random luck driving his increased production. Owned: 17.0%
Jordan Staal, C, Carolina – Carolina's line of Teuvo Teravainen, Sebastian Aho, and Staal has been dominating over the past couple of weeks, and while the young guys are finishing, Staal has six assists in the past five games. He's never had more than 50 points in a season, but that might not be out of the question if this trio stays together all season. Owned: 33.2%
Rick Nash, LW, N.Y. Rangers – After a brutal start to the year, in which he managed one goal in 11 games, the veteran winger flipped the season around, scoring 10 points (6 G, 4 A) in the next 10 games. He's also averaging 3.43 shots per game this season, a better rate than he's had in the past two seasons. Owned: 38.4%
Alexander Kerfoot, C, Colorado – The Avalanche rookie started the year on a line with Matt Duchene and Nail Yakupov, and had some surprising early success, but he's continued to produce, with eight points (4 G, 4 A) in the past six games, and he's moved to a line with Colin Wilson and fellow rookie J.T. Compher. The concern, going forward, is that Kerfoot has an on-ice shooting percentage of 17.5% and that is likely to come crashing down, hard. Owned: 20.0%
Mattias Ekholm, D, Nashville – He can get overlooked in Nashville, where P.K. Subban and Roman Josi draw the most attention, but Ekholm is producing at a high-end level in his own right, adding more offensive production with nine points (3 G, 6 A) in the past nine games. After scoring just three power-play points last season, Ekholm already has five power-play points in 19 games this year. Owned: 37.2%
Josh Manson, D, Anaheim – The hard-hitting blueliner already has a strong defensive reputation, but he's adding some point production that hasn't been there in the past. He had a career-best 17 points last year, but after five points (2 G, 3 A) in the past five games, he's up to 10 points in 19 games his season. Manson is benefitting from an inflated (10.7%) on-ice shooting percentage, but is also playing a career-high 21:06 per game. Owned: 20.1%
Roberto Luongo, G, Florida – He's 38-years-old and has a bad team in front of him, but he has a .949 save percentage in his past five starts. He's at .925 in 10 starts this year and, with the league save percentage hovering around .905 that should keep Luongo appealing in fantasy terms. Owned: 31.1%
Mentioned last week and still owned in less than 60% of TSN leagues:
Mathew Barzal, C, N.Y. Islanders (41.5%); Yanni Gourde, RW, Tampa Bay (22.2%); Samuel Girard, D, Colorado (6.1%); Colin Miller, D, Vegas (34.6%); Charlie Lindgren, G, Montreal (28.9%)
Scott Cullen can be reached at scott.cullen@bellmedia.ca