Statistically Speaking: Fourth line lifts Vegas to Game One win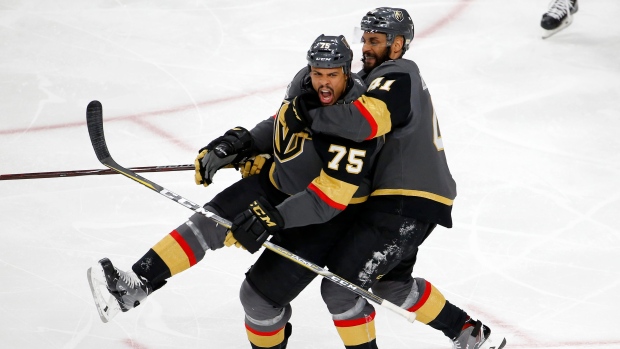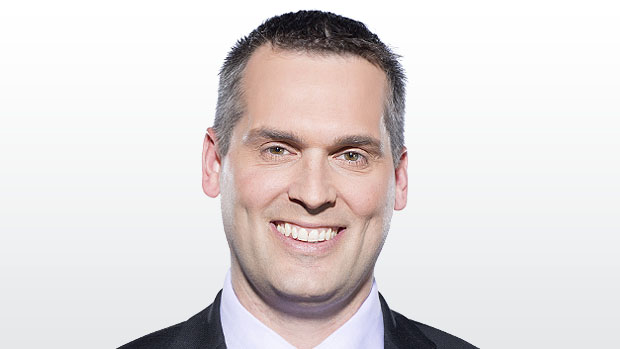 In a game full of stars, Vegas' fourth line made the difference in Game One of the Stanley Cup Final; Nosek, Bellemare, Reaves, Backstrom, Smith and more in Scott Cullen's Statistically Speaking.
HEROES
Tomas Nosek, Pierre-Edouard Bellemare and Ryan Reaves – The Golden Knights' fourth line proved to be the difference, scoring three third-period goals in a 6-4 Game One win over Washington.
Nosek scored a pair of goals, giving him four points (3 G, 1 A) in the past three games. Reaves added a goal, the second straight game in which he's found the net.
Not only did they score the game's decisive goals, but Vegas' fourth line had a dominant possession game (18 for, 6 against, 75.0 CF%, 9-1 scoring chances).
Nicklas Backstrom – The Capitals centre contributed a goal and an assist in Game One at Vegas. He has five points (3 G, 2 A) in the past three games.
Reilly Smith – Vegas' first-line right winger produced a goal and an assist in the Game One win over Washington. He has 18 points (3 G, 15 A) in 16 playoff games.
ZEROES
Chandler Stephenson, Jay Beagle and Devante Smith-Pelly – While Vegas' fourth line was contributing to victory, Washington's fourth line had a tough night. The trio spent most of the night in their own end (3 for, 13 against, 18.8 CF%, 0-5 scoring chances) and they were on the ice for two goals against during 5-on-5 play.
Braden Holtby – The active goaltender with the best playoff save percentage, the Capitals netminder surrendered five goals on 33 shots in a 6-4 Game One loss at Vegas. It was the first time in five years that he allowed five goals in a playoff game.
Marc-Andre Fleury – Vegas' star netminder, who had a playoff-leading .947 save percentage entering the Final, gave up four goals on 28 shots in a 6-4 Game One victory. Game One against Winnipeg was the only time in his year's playoffs that Fleury had given up four goals against with fewer than 28 shots.
Officials – It was not a banner night for the men in stripes. From Ryan Reaves getting a free pass for his cross-check on John Carlson before Vegas' fourth goal to no call on Wilson for a clearly late hit on Marchessault, to just generally allowing tackling to go on without penalty, it was not the best officiating for a game that was otherwise exciting.
STANLEY CUP HALF FULL/HALF EMPTY
Tom Wilson – The Capitals winger scored a goal, but also delivered a way-late hit to Golden Knights star LW Jonathan Marchessault. It was pretty much the standard Tom Wilson Experience.
SHORT SHIFTS
Golden Knights D Deryk Engelland recorded a pair of assists, his first points of the playoffs, and was on the ice for four goals for and two against in a 6-4 Game One win over Washington…Capitals RW T.J. Oshie chipped in a couple of assists in Game One at Vegas. He has 13 points (4 G, 9 A) in the past 12 games.
Many of the advanced stats used here come from Natural Stat Trick, Corsica, Hockey Viz, and Hockey Reference.
Scott Cullen can be reached at scott.cullen@bellmedia.ca