Statistically Speaking: Garoppolo gives the Niners a shot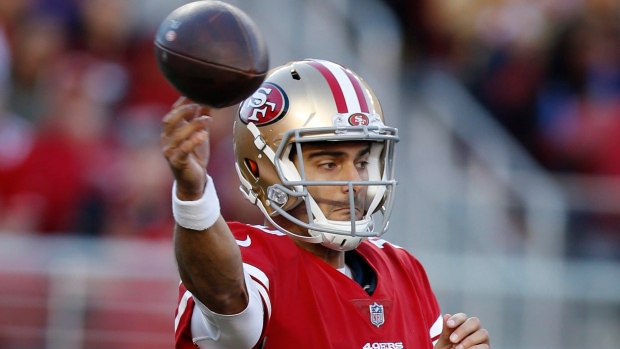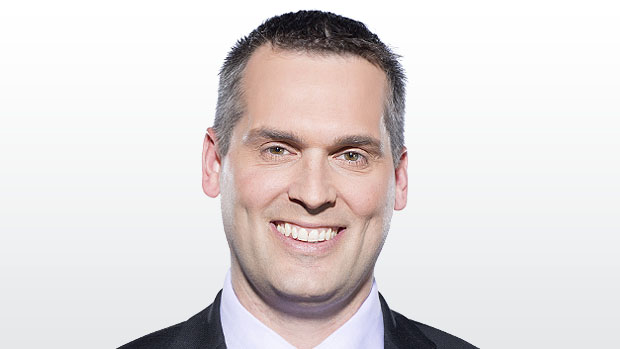 Garoppolo, Goff, Bernard, Gates, Grant and more in Scott Cullen's Statistically Speaking.
Everything can look awful until suddenly it doesn't in the NFL – ask the Los Angeles Rams – and sometimes a new quarterback makes all the difference. Check out the 49ers, a team that was 1-10 in the first 11 games, and have now won four straight with a new starting quarterback.
That new quarterback, Jimmy Garoppolo, has raised the value for wide receiver Marquise Goodwin and, to a lesser extent, Trent Tyler. Tight end Garrett Celek isn't a primary threat, but has three touchdowns in the past five games.
Long-term, the Niners have a much higher upside with Garoppolo at the controls, but in the short-term, Jimmy G has made them relevant.
Here are some players to consider adding at this late stage of the season, still owned in less than 60% of TSN leagues:
Jimmy Garoppolo, QB, San Francisco – He has a tough matchup against the Rams, but the Niners' new starting quarterback has been a game-changer, throwing for 1250 yards and four touchdowns in four straight wins. Owned: 42.7%
Branden Oliver, RB, L.A. Chargers – It's not that last week's eight carries for nine yards was especially impressive, but opportunity could be knocking for Oliver, with starter Melvin Gordon getting hurt last week. Oliver is averaging 2.5 yards per carry this year and 3.5 per carry for his career, but the chance to start in Week 17 brings some longshot appeal. Owned: 1.0%
Eric Ebron, TE, Detroit – It figures that the Lions' tight end wouldn't hit his stride until it's almost too late, but he has 20 catches for 210 yards and two touchdowns in the past three games. Owned: 47.8%
Dede Westbrook, WR, Jacksonville – Stick with that Jaguars passing game and even if Keelan Cole has the edge lately, Westbrook has put up at least 70 yards in three of the past four games. Owned: 37.5%
Chris Godwin, WR, Tampa Bay – A third-round pick out of Penn State, the rookie receiver has been getting more chances in the second half of the season, and with DeSean Jackson out of the lineup last week, Godwin caught three passes for 98 yards at Carolina. Owned: 1.7%
Mentioned last week and still owned in less than 60% of TSN leagues: Blake Bortles (49.3%); Kerwynn Williams (46.7%); Benjamin Watson (17.0%); Keelan Cole (34.9%)
HEROES
Jared Goff, QB, Los Angeles – The second-year quarterback continued his strong campaign with 301 yards passing and four touchdowns at Tennesse; after finishing with five touchdowns and seven interceptions as a rookie, Goff has thrown 28 touchdowns with seven interceptions as a sophomore.
Giovani Bernard, RB, Cincinnati – Opportunity has presented itself to the Bengals runner and he's made the most of it, putting up 168 yards and a touchdown against Detroit, giving him 437 yards and a couple of touchdowns in the past four games.
Antonio Gates, TE, L.A. Chargers – With Hunter Henry injured, the Chargers' all-timer jumped in for six catches, 81 yards and a touchdown at the Jets, easily the most productive game of the year for the 37-year-old.
Jakeem Grant, WR, Miami – The tiny Dolphins wideout had been a spare part, but emerged with the best game of his young career in a 29-13 loss to Kansas City, catching four passes, on six targets, for 107 yards and a touchdown.
ZEROES
Dak Prescott, QB, Dallas – It hasn't been an easy ride for the second-year Cowboys quarterback, and he passed for just 182 yards and threw two interceptions in a 21-12 home loss to Seattle. Prescott completed 67.8% of his passes and threw just four picks as a rookie, but has completed 63.3% with 13 interceptions this year.
Devonta Freeman, RB, Atlanta – A modest 56 yards and a fumble on 13 touches against New Orleans was a big drop from his season-high 126 rushing yards the week before.
Kyle Rudolph, TE, Minnesota – The Vikings had an easy time at Green Bay, but Rudolph finished with just one catch for six yards.
Adam Thielen, WR, Minnesota – Another letdown in the Vikings' passing game, as Thielen – who has more than 1,200 receiving yards this season – managed just two catches for 24 yards at Green Bay.
Scott Cullen can be reached at scott.cullen@bellmedia.ca