Statistically Speaking: Get used to Matthews, McDavid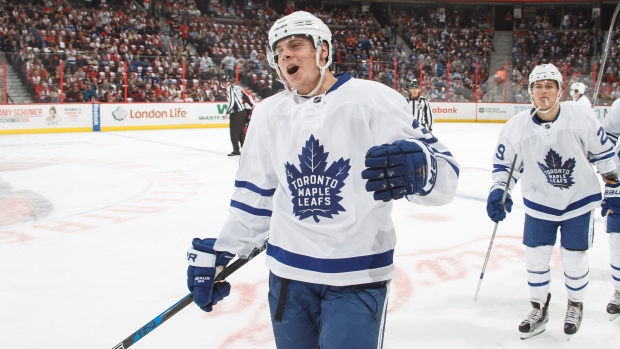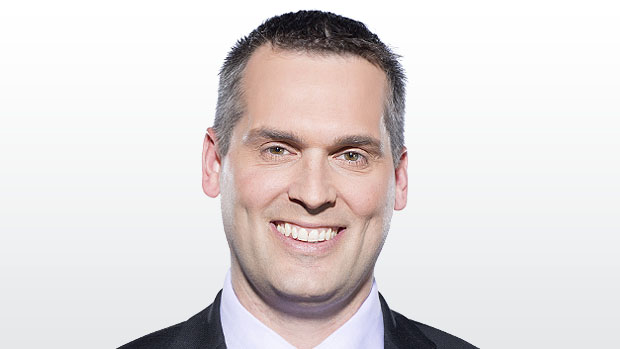 Matthews and McDavid light it up in the first night of the season. Get used to it. Turris, Tarasenko, Quick and more in Scott Cullen's Statistically Speaking.
A few quick takeaways from the opening night of the NHL season:
Youth is served. From Auston Matthews to Connor McDavid, a pair of 19-year-olds, the last two number one picks showcased their elite talent and it's that talent that provides optimism in Toronto and Edmonton, cities that have been waiting a while for some success.
Both can make veterans look silly. McDavid played the puck to himself off the back of the net to elude Flames captain Mark Giordano, and Matthews' second goal saw him dance around a couple of Senators in neutral ice before picking Erik Karlsson's pocket. McDavid has unparalleled speed with the puck, while Matthews looks like 6-foot-3 freight train coming down the ice.
This is the kind of stuff that can, and should, be marketed because the talent required to get the edge on high-end NHLers is outrageous, and these guys are going to be around for a long time.
Even though they lost, the Maple Leafs can probably take some comfort in their ability to control play (65.4 CF%) at Ottawa. Winning the shot battle on a regular basis ought to lead to positive results, though there are ways that can be undermined, which leads to…
Goaltending was a little rough in a few spots. Both Frederik Andersen and Craig Anderson in the Toronto-Ottawa game had a few they would like back and Brian Elliott had an uncharacteristically poor game at Edmonton. Couple that with a Jonathan Quick injury and it wasn't an ideal night between the pipes.
The Sharks are ready to grind, and they held the Kings to just 22 shots on goal, controlling 54.4% of shot attempts, and 69.1% of scoring chances, at 5-on-5. That's beating the Kings at their own game.
Anyway, that's just from night one. Lots more to come.
HEROES
Auston Matthews – The first overall pick in the 2016 Draft did nothing to limit the hype, setting a National Hockey League record with four goals in his debut. Matthews' line, with fellow rookies William Nylander and Zach Hyman, controlled play, on the ice for 13 scoring chances for and one against (92.9%) at 5-on-5, though it was ultimately not enough for the Leafs in a 5-4 overtime loss.
Connor McDavid – Edmonton's supertstar centre, the first pick in 2015, scored two goals – one on a penalty shot – and added an assist, with 10 shot attempts (6 SOG), in a 7-4 win over Calgary. McDavid was on the ice for seven scoring chances for and none against, clearly getting the better of a head-to-head matchup against Johnny Gaudreau and Calgary's top line.
Kyle Turris – The Ottawa centre scored a pair of goals, including the overtime winner, in a 5-4 victory over Toronto. They were Turris' first goals since December 14, 2015; he missed a lot of time last season and had ended his campaign with a 26-game goal drought as he tried to play through a high ankle sprain.
Vladimir Tarasenko – St. Louis' superstar scoring winger tallied twice, the second into an empty net, and added an assist in a 5-2 win at Chicago.
ZEROES
Brian Elliott – The expectation was that Elliott would provide stability in net for Calgary, and he very well might, but his first game did not go well, as he allowed six goals on 27 shots in a 7-4 loss at Edmonton. It's the first time that he's allowed six goals in a game since March, 2011.
Frederik Andersen – It wasn't a great start for Toronto's new number one goaltender, as he surrendered five goals on 30 shots – at least a few of which appeared stoppable – in the loss at Ottawa.
Jordin Tootoo and Nick Schmaltz – Playing on the fourth line for Chicago, this duo failed to register a shot attempts, with 10 against, at 5-on-5. Vinnie Hinostroza wasn't much better (1 for, 13 against, 7.1 CF%) for the Blackhawks.
VITAL SIGNS
Jonathan Quick – The Kings goaltender suffered a lower-body injury and was replaced by Jeff Zatkoff, who may be in line for at least a few (and potentially more) starts while Quick is out.
Brian Campbell – The veteran defenceman played just 17:14 in his return to Chicago; he played more than that in 80 of 82 games for Florida last season.
Matt Hunwick – Toronto's veteran blueliner was knocked out of the game early after taking a heavy hit from Senators winger Chris Neil.
SHORT SHIFTS
Maple Leafs rookie RW William Nylander earned a pair of assists while playing with Matthews…Senators D Erik Karlsson had a productive start, tallying a goal and two assists while launching nine shots (8 SOG) at the Toronto net; C Derick Brassard and RW Bobby Ryan each had a goal and an assist, while RW Mark Stone picked up a couple of helpers…Blues C Paul Stastny and D Kevin Shattenkirk each contributed a goal and two assists, and RW Alex Steen had a pair of assists in a 5-2 win at Chicago…Oilers D Kris Russell earned a pair of assists in Edmonton's win over Calgary…Sharks C Logan Couture picked up a goal and an assis tin a 2-1 win over Los Angeles…Maple Leafs rookie RW Mitch Marner had 11 shot attempts (6 SOG) in his NHL debut…Maple Leafs LW Milan Michalek had a dominant possession game (17 for, 3 against, 85.0 CF%) at Ottawa.
FIRSTS
Ryan Hartman – The Blackhawks' 2013 first-rounder scored his first NHL goal, in his ninth career game, on a set up by fellow rookie Tyler Motte.
Jesse Puljujarvi – The fourth pick in the 2016 Draft, Puljujarvi scored in his NHL debut, capitalizing on a Deryk Engelland turnover then snapping it past Brian Elliott in the Flames' goal.
Scott Cullen can be reached at scott.cullen@bellmedia.ca