Statistically Speaking: Habs land rising star Drouin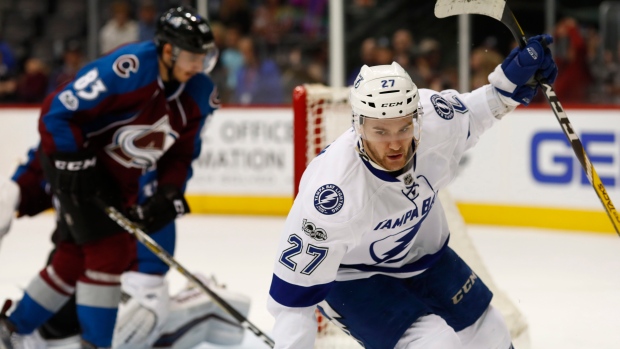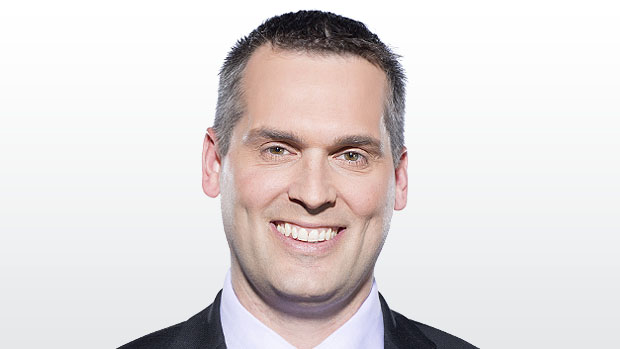 The Montreal Canadiens made a major splash landing a potential Francophone star in a trade with the Tampa Bay Lightning.
It's a blockbuster addition that could set up even more deals for the Habs.
Statistically Speaking breaks down the Montreal's acquisition of Jonathan Drouin.
2016-17 NHL STATS
| PLAYER | TEAM | POS | GP | G | A | PTS | CF% | CFRel% | PDO | OZS% | ATOI |
| --- | --- | --- | --- | --- | --- | --- | --- | --- | --- | --- | --- |
| Jonathan Drouin | Tampa Bay | LW | 73 | 21 | 32 | 53 | 52.7 | 1.5 | 98.6 | 58.1 | 17:42 |
| Mikhail Sergachev | Montreal | D | 4 | 0 | 0 | 0 | 43.8 | -9.7 | 109.9 | 63.0 | 12:08 |
2016-17 OHL STATS
| PLAYER | TEAM (LEAGUE) | POS | GP | G | A | PTS | +/- |
| --- | --- | --- | --- | --- | --- | --- | --- |
| Mikhail Sergachev | Windsor (OHL) | D | 50 | 10 | 33 | 43 | +22 |
The Canadiens Get: LW Jonathan Drouin and a conditional 2018 sixth-round pick
Drouin, 22, is a phenomenal offensive talent, and finally got a chance to put it on full display last season, producing 21 goals and 53 points. Quite a few of those goals came in spectacular fashion. He's something of a human highlight-reel, capable of creating scoring chances on his own.
One matter that shouldn't be ignored with Drouin is that 26 of his 53 points came on the power play last season. Those points are valuable, but his 1.44 points/60 during 5-on-5 play was the same as Chris Kunitz, Kevin Fiala, Matt Duchene and Brian Boyle, among others. He had a low (7.2%) on-ice shooting percentage last season, so there is reason to expect better in the future from a young forward on his way up, but even-strength production is at least an area worth watching, particularly because he tended to get favourable opportunities (zone starts, quality of competition/teammates) in Tampa Bay.
Coming out of his entry-level deal, Drouin is a restricted free agent and while he's due for a big raise and the Canadiens are going to be inclined to sign him long-term, they could get a slightly more reasonable price because Drouin did have a relatively limited role in his first two seasons. Considering that this is a "dream come true" for Drouin, contract terms shouldn't be a big hurdle.
In Montreal, Drouin will give Montreal's attack some balance and could see an even bigger role. Presuming that they keep captain Max Pacioretty, Drouin offers another, albeit stylistically different, productive left winger. Where this gets interesting is how it pertains to Alex Galchenyuk's future in Montreal. If Galchenyuk is going to stay in Montreal, it would presumably have to be as a centre, unless Drouin is going to shift to the middle. But this could be the precursor to dealing Galchenyuk either for an offensive centre or for a defenceman because it appeared that the Habs had a spot on next year's roster that could have been filled by Sergachev.
The Lightning Get: D Mikhail Sergachev and a conditional 2018 second-round pick
Sergachev, 18, was Montreal's first pick, ninth overall, in last summer's draft. He's 6-foot-3, 215 pounds and can move the puck. While he scored 43 points in 50 games, he ranked fifth among OHL defencemen with 3.44 shots per game.
He saw action in four games with the Canadiens at the start of last season before getting sent back to junior, where he won the Memorial Cup with the Windsor Spitfires. Sergachev will have a real chance to play for the Lightning next season. If he plays at least 40 games, then the conditional picks will go away and it will turn into a one-for-one deal.
While Sergachev has loads of potential and could be a long-term fixture on the Tampa Bay blueline, there is obvious uncertainty when it comes to the development of teenage defence prospects. This may work out fine for Tampa Bay, but there is an element of risk.
(In Tampa Bay's Off-Season Game Plan, I had them trading Drouin to Los Angeles for Jake Muzzin, Adrian Kempe and a first-round pick.)
Verdict: I was pretty critical of Montreal's bid for a culture change last summer, so if they are going for a significant skill upgrade this time around, it should come as no surprise that I'm in favour of this move. The opportunity to get Drouin out of Tampa Bay, a team facing expansion protection and salary cap issues, was ideal for the Habs to take advantage and GM Marc Bergevin certainly hasn't been gun-shy when it comes to making big deals. From Tampa Bay's perspective, GM Steve Yzerman was handcuffed because of the need to give new contracts to centre Tyler Johnson and winger Ondrej Palat (in addition to Drouin), so getting a top defence prospect is a decent, but not necessarily ideal, return under those circumstances.
Scott Cullen can be reached at scott.cullen@bellmedia.ca