Statistically Speaking: Habs' Markov still productive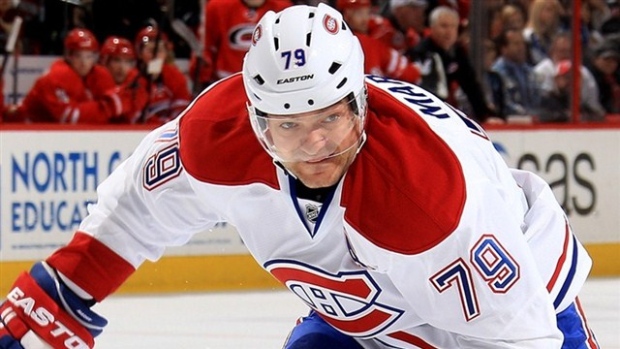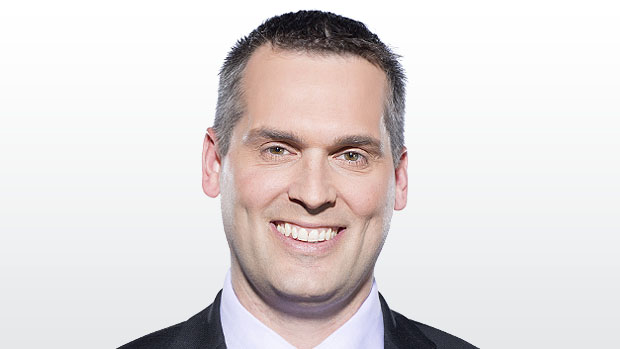 Markov continues to put up points for the Habs; Pastrnak, Andersen, fantasy and more in Scott Cullen's Statistically Speaking.
HEROES
Andrei Markov – With a pair of assists in Montreal's 4-3 win at Washington, the veteran defenceman has seven points (1 G, 6 A) in the past six games. Markov ranks 10th among defencemen, over the past four seasons, with 156 points.
TOP SCORING DEFENCEMEN, 2012-2013 TO PRESENT
David Pastrnak – The second-year Bruins winger scored a couple of goals in a 5-1 win vs. Pittsburgh. He has 13 points (5 G, 8 A) in the past 17 games. The 19-year-old has 45 points in 76 games, putting him in good company among teens over the past couple of seasons.
Frederik Andersen – The Ducks goaltender stopped all 26 shots he faced in a 1-0 win over Buffalo, and has a .926 save percentage in his past 17 games. John Gibson appears to be the Ducks' goaltender of the future, so 26-year-old Andersen could draw interest from a team needing an upgrade between the pipes.
ZEROES
Braden Holtby – Washington's ace goaltender was pulled after allowing three goals on 18 shots against Montreal. An early front-runner for the Vezina Trophy, Holtby has a .897 save percentage in his past 14 games.
Kris Letang – The Penguins blueliner had solid possession stats (34 for, 19 against, 64.3 SAT%), but was on the ice for three even-strength goals against, in a 5-1 loss at Boston.
David Legwand – Buffalo's veteran centre was on for one shot attempt for and 11 against (8.3 SAT%) at even strength in Anaheim.
VITAL SIGNS
Victor Bartley – With Tom Gilbert out for the rest of the season, Bartley was recalled from the AHL, and played 10:55 against Washington. Acquired as part of the Jarred Tinordi-John Scott shuffle with the Predators and Coyotes, Bartley has played 113 career NHL games and had four points (1 G, 3 A) and a minus-11 rating in 24 AHL games this season.
SHORT SHIFTS
Canadiens LW Alex Galchenyuk scored a pair of goals in a 4-3 win at Washington, and has nine points (6 G, 3 A) in the past 12 games…Capitals D Brooks Orpik had a pair of assists, giving him five points (1 G, 4 A) in five games since returning to the lineup…Avalanche C Nathan MacKinnon had an assist, and a dozen shot attempts (8 SOG) in a 4-3 shootout win vs. San Jose…Sharks D Brent Burns scored a goal, and had 11 shot attempts (5 SOG) in the loss…Ducks forwards Nate Thompson and Ryan Garbutt dominated play (11 for, 1 against, 91.7 SAT%) against Buffalo…Sabres G Robin Lehner stopped 28 of 29 shots in a 1-0 loss at Anaheim, giving him a .956 save percentage in his past five starts.
FANTASY FOCUS
What are you waiting for? Players that have been producing for a while now, yet still remain available in more than 50% of TSN leagues:
Andre Burakovsky – Washington's second-year winger has produced 19 points (9 G, 10 A) in the past 18 games and while his ice time hasn't increased dramatically, he has been playing more consistently in the Capitals' top six. Owned: 18.4%
Mikael Backlund – Calgary's solid two-way centre has 14 points (8 G, 6 A) in his past 19 games, playing 18:05 per game. He was averaging 14:00 time on ice through the first 40 games of the season. Owned: 17.1%
J.T. Miller – The Rangers winger has 13 points (8 G, 5 A) in the past 15 games, averaging 17:38 time on ice per game. He averaged 13:44 in his first 45 games this season. Owned: 43.9%
Much of the data included comes from www.war-on-ice.com, stats.hockeyanalysis.com www.hockey-reference and www.naturalstattrick.com
Scott Cullen can be reached at scott.cullen@bellmedia.ca