Statistically Speaking: Habs, Oilers have some of the same problems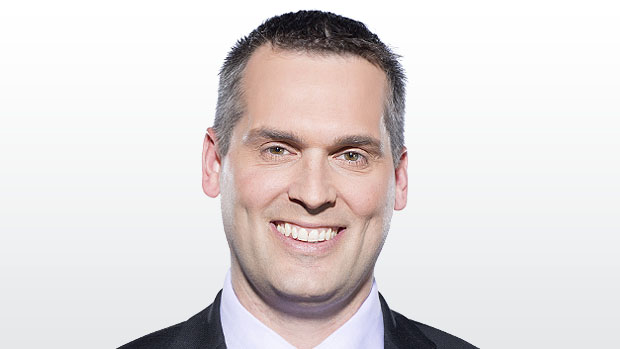 Two of the biggest, and possibly saddest, stories in the NHL right now involve the Edmonton Oilers and the Montreal Canadiens, two teams that entered the season with expectations for at least relative success and right now they are two teams that sit 27th and 28th in the standings.
Starting with Edmonton, because they were a team that came into the year with Stanley Cup aspirations, the Oilers have not only had a hard time getting enough goals from the supporting cast, but they are apparently still looking for help on the blueline.
That problem will be addressed, to some degree, when Andrej Sekera is finally ready to play, but he's coming off a serious injury and if the Oilers are really going to improve defensively, the first area of concern is goaltending. Last season, Cam Talbot was a workhorse who had a .919 save percentage, a season worthy of Vezina consideration. This year he's played a lot, starting 19 games, but only has a .900 save percentage and that's a big difference. It would be one thing if the Oilers were giving up a bunch of high-quality shots against, but that's not really the case.
It's fair to look at what's happened on the blueline and think that the Oilers should expect better from Oscar Klefbom, but his results look worse than his shots against heatmap, in part because he has a .872 on-ice save percentage at 5-on-5, and that shouldn't last long-term.
Perhaps the most obvious concern for the Oilers, though, has been an inability to put the puck in the net, as they rank 27th in the league with 2.52 goals per game. Now, this isn't an entirely unexpected outcome for a team that has traded Taylor Hall and Jordan Eberle in consecutive summers.
Through 21 games, McDavid has 10 goals, Ryan Nugent-Hopkins (having a solid season amidst this mess) has eight, Leon Draisaitl has six (in 17 games) and Patrick Maroon has five goals to lead the team. Milan Lucic has four and Ryan Strome has three but, for those players, both of those totals are underwhelming to be sure.
Too many of the Oilers' depth forwards are not scoring at all. Zack Kassian and Iiro Pakarinen haven't scored; Jussi Jokinen had zero goals before he got traded to Los Angeles for Mike Cammalleri, who hasn't scored in Edmonton either. Kailer Yamamoto generated shots, but didn't score a goal in nine games before getting sent back to junior. Anton Slepyshev and Jesse Puljujarvi have both lit the lamp once.
So, a few thoughts on where this leaves the Oilers:
Their slow start puts them in a real bind. It's not impossible to make up the seven points that they need in order to be a playoff team, but they have no wiggle room.
That means that if Talbot doesn't bounce back and perform at an above-average level, the Oilers are probably done.
If anything happens to McDavid, like an injury that keeps him out for a couple of weeks, then the Oilers are probably done.
They do have favourable (53.2%) expected goal and score-adjusted shot differentials, but the Oilers have a 96.7 PDO (5.8 SH%, .909 SV%), and NHL teams simply don't have success with such terrible percentages. The good news is that those percentages should improve but, again, the Oilers are walking a tightrope at this point, so it's not easy to just sit back and assume those percentages will correct soon enough for it to matter.
They can't throw in the towel on the season because they have McDavid. Wasting prime years of a generational talent is no way to go through life, so it will come as no surprise if Edmonton at least attempts to swing a deal or two to alter the course that they have been on through the first quarter of the season.
While the Montreal Canadiens may not have looked like a Cup contender coming into the season, they are a team that had made the playoffs in four of the previous five seasons and certainly had to expect that the playoffs were a reasonable target this season.
The issues plaguing the Canadiens are not entirely different than those in Edmonton.
Start with goaltending, because that's a huge one for Montreal, given how much the franchise is invested in Carey Price. The one season in the past five years that they didn't make the playoffs was 2015-2016, when Price was limited to a dozen games and the Habs couldn't survive his absence from the lineup.
Price is injured now, and that brings with it concerns that he'll be day-to-day for months like a couple of years ago, but even before he got hurt, Price was struggling – he had a .877 save percentage in his first 11 starts of the year. Backup Al Montoya wasn't good in his few appearances before getting hurt, but Charlie Lindgren has played well in eight starts since getting called up from the AHL. Overall, though, goaltending has not helped the Habs to this point in the year.
At the end of last season, Montreal's defensive depth was an organizational strength, but that depth was shredded in the offseason. Nathan Beaulieu was traded to Buffalo, Alexei Emelin went to Vegas in the expansion draft, but Andrei Markov and Nikita Nesterov went to the KHL.
For whatever shortcomings those players might have, those were four NHL defencemen that left the roster, effectively replaced by Karl Alzner, Joe Morrow, and 19-year-old rookie Victor Mete. 39-year-old Mark Streit lasted two games before returning to Switzerland. It's difficult to argue that the current group is better than Montreal's defence at the end of last season.
But, like the Oilers, the area that really seems to be plaguing the Habs is that they aren't scoring enough – 2.32 goals per game is just barely ahead of Buffalo's league-worst 2.29 goals per game. The individual numbers are even more daunting. Brendan Gallagher is having a nice bounce-back campaign, with nine goals in 22 games, and Max Pacioretty has seven and Paul Byron has five, while Alex Galchenyuk and Andrew Shaw both have four.
Jonathan Drouin leads the team with 10 assists, but has just three goals in 21 games. Rookie Charles Hudon ranks third on the team with 61 shots on goal, and only two have found the net. Artturi Lehkonen has scored two goals on 47 shots.
Gallagher and Byron are the only two players on the team shooting better than 9.0%, so it's no surprise that, in all situations, the Habs are shooting a league-worst 6.4%. The San Jose Sharks, who rank 30th in all-situations shooting percentage, sit at 7.2%, so Montreal is at the wrong end of shooting percentage by a lot.
Like the Oilers, Montreal's expected goals (53.0%) and score-adjusted shot differentials (52.0%) suggest that their results should be decidedly better than they have been.
In the same way that the Oilers can expect their percentages to get better, so too should the Habs; their shot distribution doesn't suggest that they should be so hopeless in their attempts to score, and there is obviously no way that the Canadiens could win with Price stopping 88% of the shots that he faces.
The Canadiens are five points out of a playoff spot, despite no Eastern Conference team having played more than Montreal's 22 games. If they are going to make the playoffs, it's going to be an uphill fight.
A few thoughts on the Habs:
The shooting percentages have to get better, in part because it would be hard to be worse and in part because Montreal generates quality shots.
When the Canadiens lost Andrei Markov and Alexander Radulov in the offseason, not enough was done to offset those losses. The biggest acquisitions coming in – Alzner and Drouin – haven't been a net improvement and the Canadiens entered the season with $8.5-million in salary cap space, which is only an asset if it is used to acquire talent.
Their problems are exacerbated by Price's slow start and injury. Montreal has leaned on Price so much in recent years that when he's not great, the team struggles. Of course, part of the rationale for changes that the Canadiens made (like trading P.K. Subban to Nashville, for example) was that the team was loading up on character so that the team wouldn't collapse without Price like they did in 2015-2016.
The Canadiens are operating with the same lack of wiggle room as the Oilers, but if Carey Price comes back from his injury soon and is suddenly stopping 93% of the shots that he faces, it's possible that the Habs can turn this around but, as always, that's putting a lot on Price's shoulders.
Ultimately, though, there is a common thread that can connect Edmonton and Montreal's issues. In the same way that the Oilers focused on getting bigger and tougher, adding Milan Lucic, Patrick Maroon and Zack Kassian while trading away Hall and Eberle, the Canadiens were convinced that grit was going to be what put what put them over the top, so enter Shea Weber, Karl Alzner, Jordie Benn, and Andrew Shaw (don't even get me started on last year's trade deadline rentals – Steve Ott, Dwight King, and Andreas Martinsen).
While any of those players can possibly help a team win, when both Edmonton and Montreal are having trouble putting the puck in the net, perhaps offensive skill shouldn't be taken for granted.
Three quarters of the NHL seasons remains, but the Oilers and Canadiens have fallen into early holes and they're going to need some bounces to start going their way if they are going to climb out.
Many of the advanced stats used here come from Natural Stat Trick, Corsica and Hockey Reference.
Scott Cullen can be reached at scott.cullen@bellmedia.ca