Statistically Speaking: Habs part ways with Galchenyuk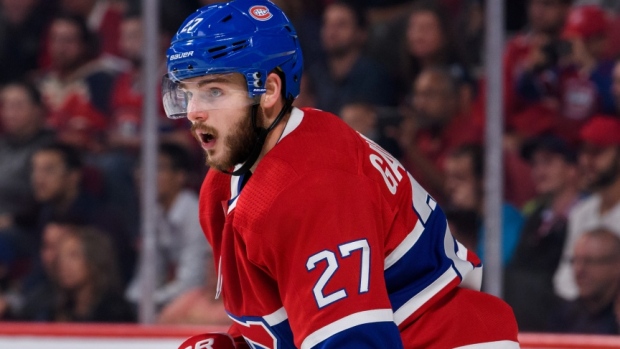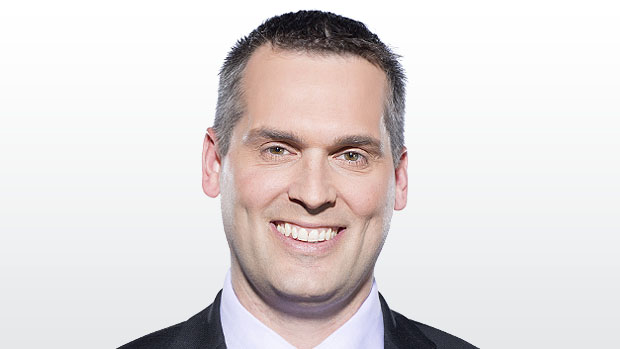 The Montreal Canadiens made another one-for-one trade in an effort to shake-up their roster, in a deal involving a couple of underachieving wingers.
Statistically Speaking looks at the deal sending Alex Galchenyuk from Montreal to Arizona in exchange for Max Domi.
2017-2018 STATS
| PLAYER | TEAM | POS | GP | G | A | PTS | CF% | CF%Rel | PDO | OZS% | ATOI |
| --- | --- | --- | --- | --- | --- | --- | --- | --- | --- | --- | --- |
| Alex Galchenyuk | Montreal | LW/C | 82 | 19 | 32 | 51 | 48.9 | -2.2 | 97.9 | 54.2 | 16:14 |
| Max Domi | Arizona | LW | 82 | 9 | 36 | 45 | 48.0 | -0.2 | 100.9 | 55.0 | 16:42 |
The Canadiens Get: LW Max Domi
Domi, 23, is a skilled forward who has had a hard time finding the net in the past couple of seasons, managing 18 goals in 141 games while shooting just 7.0%.
He has played a top-line role in Arizona, and while his shot differentials (46.7 CF%, 0.1 CFRel%) have been mediocre, Domi does have a positive 5-on-5 goal differential (127 GF, 121 GA) in his three NHL seasons. Of his 45 points in 2017-2018, 36 came at even strength.
For a Montreal team that has a glaring hole down the middle of the ice, it's fair to wonder whether Domi will get an opportunity to play some centre for the Canadiens. He did take a career-high 412 face-offs last season, winning 44.9%. That would still not be an ideal solution for Montreal's needs but, unless another centre is acquired, it has to be considered a possibility. Whether he plays centre or left wing, Domi will surely play a significant role in Montreal.
A restricted free agent who is coming off his entry-level deal, Domi will be looking at a good raise from his $863,000 cap hit. Matt Cane's free agent contract model predicts a two-year deal with a cap hit under $3.7-million per season, but that may be on the low side.
The Coyotes Get: LW/C Alex Galchenyuk
Galchenyuk is a 24-year-old forward who has had an uneven ride in six seasons with the Canadiens. He was sheltered significantly early in his career, then was given an opportunity to play centre in 2015-2016, and he responded with a career-high 30 goals.
He started the next season with 23 points in 25 games before suffering a knee injury at Los Angeles and Galchenyuk wasn't the same player when he returned to the lineup. By late in the season the team had determined that he could not play centre in the NHL. On a team that lacked front-line scoring talent, especially at centre, it was a major indictment of his play.
Last season, Galchenyuk was kept on the wing, but with a constantly rotating cast of linemates. 27 of his 51 points were produced at even strength, but he had a ridiculously-low on-ice shooting percentage (5.1%) that contributed to his getting outscored 41-27 at 5-on-5. When he was on the ice with Jonathan Drouin, his most commont linemate, the Habs had 48.4% of shot attempts and 44.2% of scoring chances, which was less than ideal, but they were outscored 26-9! Nevertheless, Galchenyuk still had a positive goal differential over six seasons in Montreal and he does have an impacton the power play, contributing 55 power-play points in the past three seasons.
The elephant in the room with Galchenyuk is that he ran into some off-the-ice problems and this can be taken in a couple of different ways. Maybe those off-the-ice issues will plague him throughout his career and he'll never reach his full potential or, maybe, he was a productive young player in spite of those problems and if he matures and puts those issues to rest, he could still be a big scorer in this league.
Moving to Arizona, there's a good chance that Galchenyuk will get a chance to play centre again. If it doesn't work out, he can surely move back to the wing, but it's not easy to find quality scoring centres, so it's reasonable for Arizona to make sure that Galchenyuk really isn't capable of doing the job before giving up on that possibility.
Galchenyuk has two years remaining on his current contract, with a cap hit of $4.9-million.
Verdict: It's a straight-up one-for-one deal, and on talent alone, the Coyotes get the edge because Galchenyuk has a higher offensive ceiling. Contract status may help level the overall value proposition of the deal, but that will depend on what kind of agreement the Canadiens can reach with Domi. That Montreal would trade Galchenyuk, coming off a year in which he had a 97.9 PDO, for an underwhelming return is also to be expected.
Many of the advanced stats used here come from Natural Stat Trick, Corsica, Hockey Viz, and Hockey Reference.
Scott Cullen can be reached at scott.cullen@bellmedia.ca