Statistically Speaking: Jagr is a steal for Flames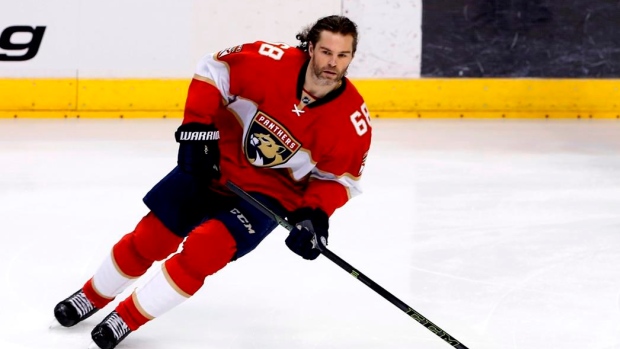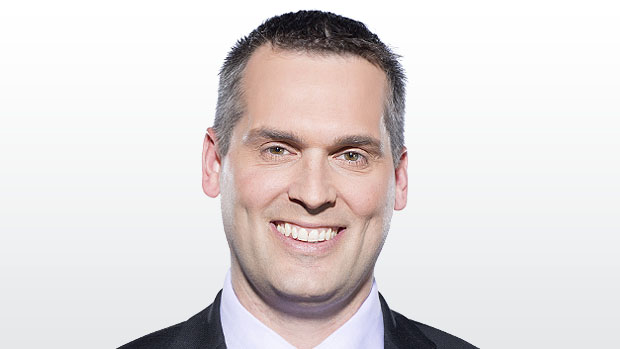 The Calgary Flames swooped in and grabbed a veteran winger to shore up their right side.
Bringing in a future Hall of Famer on a bargain contract looks like a move that should really help the Flames.
Statistically Speaking breaks down the deal that lands Jaromir Jagr in Calgary.
2016-2017 STATS
| PLAYER | TEAM | POS | GP | G | A | PTS | CF% | CFRel% | PDO | OZS% | ATOI |
| --- | --- | --- | --- | --- | --- | --- | --- | --- | --- | --- | --- |
| Jaromir Jagr | Florida | RW | 82 | 16 | 30 | 46 | 55.1 | 6.5 | 100.7 | 55.1 | 17:00 |
The Flames Get: RW Jaromir Jagr
Jagr, 45, ranks third all-time with 765 goals and second all-time with 1,914 points; he's undeniably a legend.
He's more than that, though. Even in his mid-40s, Jagr has been a very productive player. He led the league in points/60 during the 2015-2016 season, with 2.9 points/60, though that was partly a result of an inflated on-ice shooting percentage (11.9 OiSH%) and as his on-ice shooting percentage dropped last season (to 8.1%, which is lower than his 9.0% mark over his past seven seasons), and Jagr's individual shooting percentage was a career-low 8.8%, so his point production fell to 46 points, his lowest in a full season.
In addition to his impressive scoring rates, Jagr has had strong possession numbers at this stage of his career. He always posts a positive Corsi, relative to his teammates, and is running better than 54% of 5-on-5 shot attempts over his past seven NHL seasons.
So, while Jagr can score and his team has the puck more often when he's on the ice, it's not as if his game comes without flaws. At this age, he's obviously lost a step and led the league with 12 hooking penalties last season. His game isn't built on playing a fast pace, but he typically uses his big body to protect the puck and hold it until he creates a quality scoring chance for his linemates and that appears to be something that he can still do effectively.
Before his signing was official, word out of Calgary was that the Flames were looking for Jagr to play third-line minutes, which doesn't seem to be an optimal use of his skills. Now, Jagr could be very helpful on a line with Kris Versteeg and Sam Bennett, and that third line needs a shot in the arm, but it may be worthwhile at some point this year for Jagr to take a turn on the right side with Johnny Gaudreau and Sean Monahan. It's not as though Micheal Ferland, who is currently in that slot, should be locked into that position no matter who else exists on the roster.
Jagr's arrival also likely means a demotion is coming for Troy Brouwer, the veteran winger who struggled last season in the first year of a four-year, $18-million contract. Now, it looks like Brouwer is ticketed for a spot on the fourth line to start the year. It's also easier to be more optimistic for Bennett, a talented young player who was already a candidate for a bounce-back season.
Going through the entire summer without signing, Jagr ends up going to Calgary for a bargain cost of $1-million, with another $1-million in potential bonuses. That's a bargain no matter how you slice it. If this turns out to be the year that age finally catches up with Jagr, the cost isn't prohibitive. If he continues to produce, he's a steal.
Verdict: Getting Jagr is an obvious upgrade for the Flames, and the cost is the cherry on top of the sundae. Acquiring a good player at a good price is how to make a team better in the salary cap era. The other part of this verdict is going to include indictments for many other NHL teams that could have easily fit Jagr into their lineup at this cost.
Scott Cullen can be reached at scott.cullen@bellmedia.ca