Statistically Speaking: Johnny Hockey can play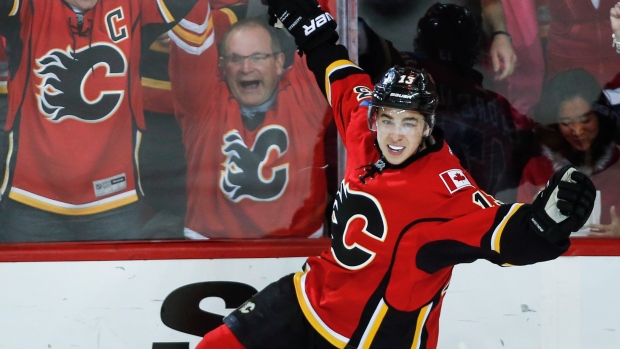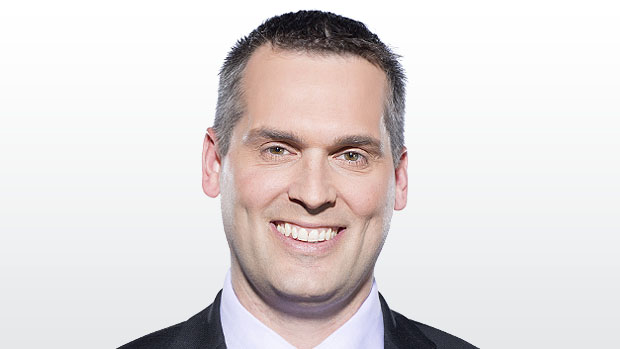 Johnny is better than good, Burns shoots like no other defenceman; Pavelski, Brassard, Allen and more in Scott Cullen's Statistically Speaking.
HEROES
Johnny Gaudreau - The Flames' diminutive dynamo had a hat trick, with 11 shot attempts (6 SOG), in a 4-1 win against Winnipeg, and has 16 points (10 G, 6 A) in the past 10 games. He now ranks seventh in the league with 37 points in 34 games.
Brent Burns - San Jose's playmaking blueliner had two goals and an assist in a 5-3 win at Los Angeles. He has eight points (4 G, 4 A) in the past four games, and remains the far-and-away leader among defencemen for shot generation. Among defencemen with more than 300 minutes of 5-on-5 ice time, Burns has 37% more shot attempts than the second-ranked defenceman.
TOP DEFENCE SHOOTERS (minimum 300 5-on-5 MINUTES)
| PLAYER | TEAM | SHOTS/60 | SHOT ATTEMPTS/60 |
| --- | --- | --- | --- |
| Brent Burns | SJ | 8.76 | 19.32 |
| Jeff Petry | MTL | 6.07 | 14.08 |
| Seth Jones | NSH | 6.54 | 13.68 |
| Kevin Shattenkirk | STL | 6.14 | 13.46 |
| Torey Krug | BOS | 6.49 | 13.19 |
| Victor Hedman | TB | 4.95 | 12.80 |
| Trevor Daley | PIT | 5.77 | 12.77 |
| Christian Ehrhoff | LA | 5.98 | 12.76 |
| Dustin Byfuglien | WPG | 7.18 | 12.70 |
| Colton Parayko | STL | 6.17 | 12.68 |
Joe Pavelski - Burns' teammate also had two goals and an assist at L.A., giving him 10 points (5 G, 5 A) in the past five games.
Derick Brassard - The Rangers centre put up two goals and an assist in a 3-2 overtime win against the Ducks. In the past dozen games, Brassard has tallied 13 points (7 G, 6 A) and 28 points in 36 games this season is his best per-game rate (0.78 ppg) since 2008-2009, when he had 25 points in 31 games.
Jake Allen - Stopped all 32 shots he faced in a 2-0 Blues win at Boston, for a league-leading fifth shutout. Allen has a .928 save percentage in 27 games in his first season as the Blues' starter.
ZEROES
Duncan Keith, Trevor van Riemsdyk - The Blackhawks defence pairing was on for three even-strength goals against in a 4-0 loss at Dallas.
Brad Boyes, Shawn Matthias - Despite having solid possession stats, the veteran Maple Leafs forwards were benched after being on the ice for two Coyotes goals, including the game-winner in a 3-2 loss.
Jimmy Howard - Detroit's goaltender was yanked after giving up three goals on six shots in 14:17 against New Jersey.
VITAL SIGNS
Tom Gilbert - There's another injury on the Canadiens defence, as Gilbert left Tuesday's loss to Minnesota with a lower-body injury.
Curtis Lazar - The second-year Senators winger suffered a lower-body injury at Florida, leaving the game after playing just 4:04.
Jordan Caron - Made his St. Louis Blues debut, playing 9:22 at Boston. He had 14 points (9 G, 5 A) in 25 AHL games before getting called up.
FIRSTS
Ryan Dzingel - A seventh-round pick of the Senators in 2011 who played at Ohio State, the 23-year-old forward made his NHL debut, playing 5:25, in a 2-1 shootout loss at Florida. Dzingel had 22 points (7 G, 15 A) in 26 AHL games at the time of his call-up.
SHORT SHIFTS
Flames D T.J. Brodie contributed a couple of assists against Winnipeg, giving him 11 points (2 G, 9 A) in the past 11 games…Calgary captain Mark Giordano also had a pair of assists; he has nine points (2 G, 7 A) in the past nine games…Stars RW Patrick Sharp had a goal and an assist in a 4-0 win over his former team, the Chicago Blackhawks, and has five points (2 G, 3 A) in the past three games…Rangers RW Mats Zuccarello notched the overtime winner and had an assist in a 3-2 win vs. Anaheim, giving him eight points (4 G, 4 A) in the past seven games…Devils LW Kyle Palmieri had a goal and an assist, despite getting dominated possession-wise (2 for, 16 against, 11.1 SAT%) in a 4-3 win at Detroit, and has nine points (5 G, 4 A) in the past 10 games…Lightning RW Jon Marchessault scored Tampa Bay's lone goal and played a career-high 19:03 in a 2-1 loss to Vancouver, extending his point streak (3 G, 2 A) to five games…Coyotes RW Shane Doan had two goals and an assist in a 3-2 win over Toronto; he has six points (4 G, 2 A) in the past six games…Sharks C Joe Thornton had a goal and two assists at Los Angeles, and has seven points (2 G, 5 A) during a five-game point streak.
The Red Wings line of Brad Richards, Pavel Datsyuk and Darren Helm had a dominant game (14 shot attempts for, 1 against, 93.3 SAT%) in a 4-3 loss to New Jersey…Lightning C Steven Stamkos was held off the scoresheet, but had 15 shot attempts vs. Vancouver; he has 37 shot attempts (and three goals) in the past three games…Lightning LW Alex Killorn had a strong possession game (16 for, 4 against, 80.0 SAT%) against the Canucks…
Bruins G Tuukka Rask stopped 27 of 29 shots in a 2-0 loss to St. Louis; he has a .957 save percentage in his past eight starts…Canucks G Jacob Markstrom turned aside 26 of 27 shots in a 2-1 win at Tampa Bay, lifting his save percentage to .917 in nine games…Senators G Craig Anderson stopped 39 of 40 shots in a 2-1 shootout loss at Florida, and has a .926 save percentage in his past eight starts…Stars G Antti Niemi had a 20-save shutout against Chicago, giving him a .932 save percentage in eight games this month…Coyotes rookie G Louis Domingue turned aside 37 of 39 shots in a 3-2 win vs. Toronto. He has a .946 save percentage in three games since getting called up from the AHL.
Much of the data included comes from www.war-on-ice.com, stats.hockeyanalysis.com www.hockey-reference and www.naturalstattrick.com
Scott Cullen can be reached at scott.cullen@bellmedia.ca