Statistically Speaking: Jones-Johansen blockbuster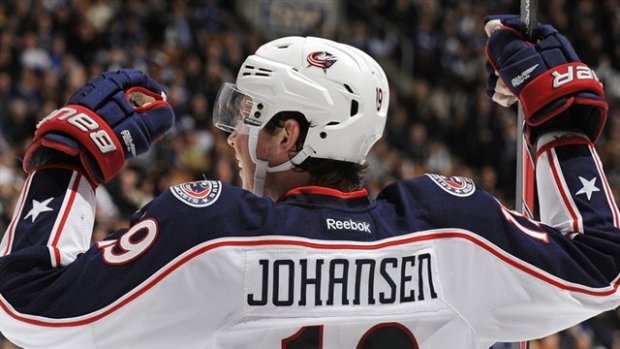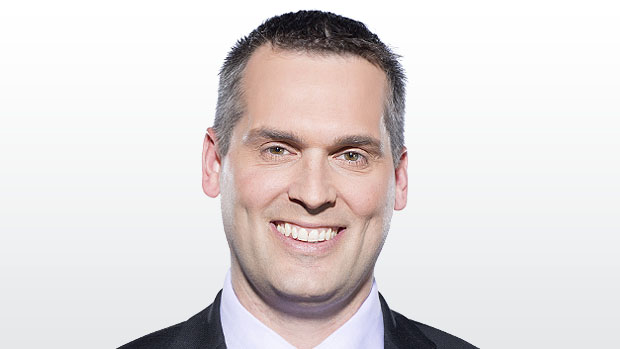 It comes as little surprise that the Columbus Blue Jackets decided to trade centre Ryan Johansen. As talented as he is, the rumours have been out there for a while that the Blue Jackets weren't merely listening to offers, they were actively seeking a deal.
Well they found one, in a blockbuster one-for-one swap with the Nashville Predators.
Statistically Speaking breaks down an old-fashioned hockey trade that saw Johansen and Seth Jones trade places.
2015-2016 STATS
| PLAYER | TEAM | POS. | GP | G | A | PTS | SAT% | SAT%Rel | SPSV% | OZS% | ATOI |
| --- | --- | --- | --- | --- | --- | --- | --- | --- | --- | --- | --- |
| | CBJ | C | 38 | 6 | 20 | 26 | 49.0 | +0.5 | 98.1 | 45.4 | 17:21 |
| | NSH | D | 40 | 1 | 10 | 11 | 57.7 | +3.6 | 96.2 | 57.5 | 19:39 |
The Predators Get: C Ryan Johansen
Johansen, 23, was the fourth overall pick in the 2010 Draft and has already shown that he can be a high-end number one centre. Since the start of the 2013-2014 season, Johansen has put up 160 points in 202 games, tied with Jonathan Toews for 11th among centres in that span.
Johansen has mostly been a mediocre possession player, about average among Columbus forwards, and that has continued this season, even though he's starting a higher percentage of his shifts in the defensive zone. He's also not playing nearly as much as he did last season, with his ice time dropping from 19:30 per game to 17:21 per game. Decreasing ice time and some below-normal percentages have contributed to decreased production this season.
Johansen's fitness has been an issue that seems to have reared its head since John Tortorella took over as head coach in Columbus. However, it's not the first time that the organization was down on Johansen's level of conditioning and is part of the reason that he was available in the first place.
With a fresh start in Nashville, Johansen will provide a much-needed upgrade down the middle and should allow for more favourable matchups as Mike Ribeiro and Mike Fisher both slide down a slot on the depth chart. Calle Jarnkrok may need to shift to the wing in order to stay in Nashville's top nine.
In Columbus, Alexander Wennberg should continue to play a significant role down the middle along with Brandon Dubinsky. Boone Jenner could also spend more time in the middle, if necessary.
While Johansen's deal comes with a cap hit of $4-million, his actual salary jumps to $6-million next season, after which he will be a restricted free agent.
The Blue Jackets Get: D Seth Jones
Jones is a promising 21-year-old blueliner who was selected fourth overall in the 2013 Draft and while Jones has had some strong moments in his three NHL seasons, his role has also been limited somewhat due to Nashville's defensive depth. Few, if any teams, would be in the position to limit Jones to ranking fourth in ice time among defencemen, at 19:39 per game, practically the same ice time that he was getting as a rookie two years ago.
He's also been mired in a slump, with no goals and one assist in the past 24 games. His outstanding possession stats have dropped a bit too, earning 49.6% of shot attempts in 10 games since mid-December.
In Columbus, there ought to be ample opportunity for Jones to step in and if not necessarily play a top-pair role right away, he should see his ice time head north of 20 minutes per game. Jones has excelled alongside veteran Barret Jackman in Nashville this season, the pair controlling better than 59% of shot attempts at even strength, but it's time for Jones to handle more responsibility and the Blue Jackets could ease the workload on their current top pair of Jack Johnson and David Savard.
The Predators should be able to manage their blueline just fine without Jones. Their top five remains excellent, and Petter Granberg and Anthony Bitetto can back-fill. If need be, a veteran can be acquired to bolster the group for the postseason.
Jones, who is making $925,000 on his entry-level contract, will be a restricted free agent at the end of the season, so he'll be due for a good raise, but the Blue Jackets ought to be looking at a long-term future with Jones. He's an asset that could patrol their blueline for the next decade.
Verdict: Jones appears to be the safer bet as a defender that can play 20-plus minutes per game immediately, with room to grow into a first-pair leader. Johansen offers a little more volatility - higher upside as a star No. 1 centre - though he comes with some baggage. Ultimately, though, the deal makes sense for both clubs. They addressed current needs with viable long-term solutions.
Much of the data included comes from www.war-on-ice.com, stats.hockeyanalysis.com and www.hockey-reference.com
Scott Cullen can be reached at scott.cullen@bellmedia.ca