Statistically Speaking: Keenum among Week 3 surprises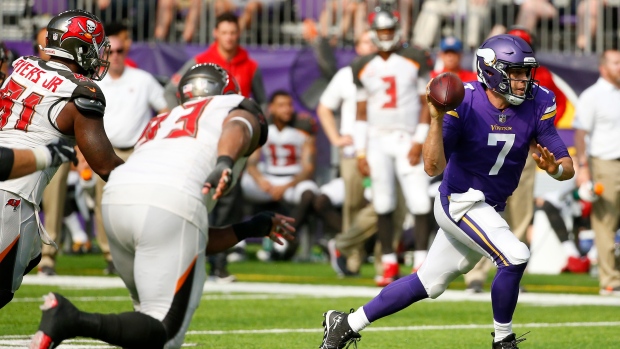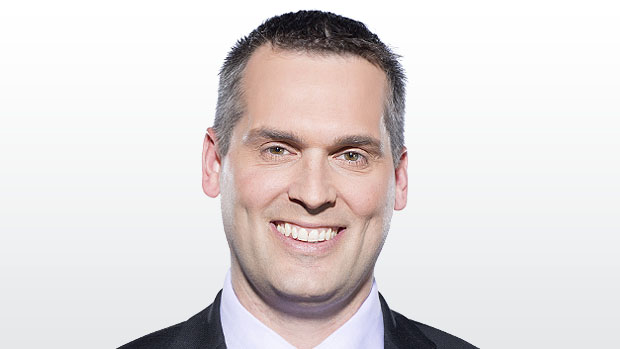 There were some unexpected results in Week Three and it brought big games for Case Keenum, Kareem Hunt, Chris Thompson and more in Statistically Speaking.
Week Three of the NFL season brought some surprising outcomes. Sure, every week has its upsets, but Jacksonville routing Baltimore in London, Buffalo taking care of Denver, Chicago downing Pittsburgh, Case Keenum-led Minnesota thumping Tampa Bay, the
New York Jets winning a game, and Washington pounding Oakland were all on the unexpected side of things.
So, while there were some things that remained the same – Tom Brady and Aaron Rodgers were great, Kareem Hunt is having immediate success – there were a lot of plot twists. Case Keenum putting up big numbers and Derek Carr struggling were a couple of games that stood out.
HEROES
Tom Brady, QB, New England – For the second straight week, Brady put up sensational numbers (25 of 35, 378 YDS, 5 TD), but this week he needed every bit of that production in order to escape with a 36-33 win over Houston.
Kirk Cousins, QB, Washington – In a dominant performance, Cousins connected on 25 of 30 passes for 365 yards and three touchdowns against Oakland, easily his best game of the season.
Case Keenum, QB, Minnesota – The journeyman backup made his second straight start for the Vikings, and completed 25 of 33 passes for 369 yards and three touchdowns in a 34-17 win over Tampa Bay.
Todd Gurley, RB, Los Angeles – Bouncing back after a sophomore slump last season, the third-year runner gained 154 yards and scored three touchdowns on 33 touches in Thursday's 41-39 win at San Francisco. He's scored six touchdowns through the first
three weeks of the season.
Chris Thompson, RB, Washington – Even though he doesn't handle a starter's workload, Thompson put up 188 yards and a touchdown on 14 touches against the Raiders. He has a ridiculous 294 yards on just 20 touches in the past two games.
Kareem Hunt, RB, Kansas City – The Chiefs rookie has burst upon the scene like a fireball, and he continued his hot start with 183 yards and a touchdown on 18 touches at the Chargers. He has 538 yards from scrimmage and six touchdowns in his first three games.
Stefon Diggs, WR, Minnesota – The third-year Vikings receiver put up eight receptions for 173 yards and two touchdowns on 11 targets against Tampa Bay.
ZEROES
Derek Carr, QB, Oakland – In a bit of a shocking performance, Carr completed 19 of 33 yards for just 118 yards with one touchdown and two interceptions in a 27-10 loss at Washington. Who saw that one coming?
Joe Flacco, QB, Baltimore – Definitely didn't look elite in London against Jacksonville, connecting on eight of 18 passes for 28 yards and two interceptions before getting pulled in favour of Ryan Mallett.
Jay Ajayi, RB, Miami – Going against a Jets team that was dismantled by the Raiders the week before, Ajayi managed a total of 20 yards on 13 touches.
Amari Cooper and Michael Crabtree, WR, Oakland – Both Raiders wide receivers caught a single pass at Washington, for six and seven yards, respectively.
10 POINTS
1. There are young quarterbacks to keep an eye on. Rams QB Jared Goff (22 of 28, 292 YDS, 3 TD at San Francisco) has made a quantum leap from his rookie season and if the Rams are getting solid quarterback play then that completely changes the range of possible outcomes for them this season.
Jaguars QB Blake Bortles has struggled, but put it together (20 of 31, 244 YDS, 4 TD) in London against Baltimore.
It seems like the Texans have inserted Deshaun Watson into the starter's role too quickly, and he's not necessarily refined, but his athleticism allows him to make plays and he sure did that (22 of 33, 301 YDS, 2 TD, 2 INT, 41 YDS on eight carries) in pushing the Patriots to the limit.
2. Some rookie runners who have been really good, but aren't in Kareem Hunt territory. Vikings RB Dalvin Cook (169 yards, 1 TD, 32 touches) has 370 yards from scrimmage through three games and Bengals RB Joe Mixon (101 YDS, 21 touches) is beating his competition for touches in the Cincinnati backfield.
Even in a loss to New Orleans, Panthers RB Christian McCaffrey was a big player in the passing game, catching nine passes for 101 yards, to go with 16 yards on four carries. He's up to 246 yards through three games.
Jaguars RB Leonard Fournette (80 YDS, 1 TD, 20 touches) didn't overwhelm, even in a blowout win, but he's at 265 yards with three touchdowns through three games.
3. You never know where you might come up with production at tight end. This week, it was a couple of guys who might have been considered more likely to contribute in, say, 2010. Washington TE Vernon Davis (5 REC, 58 YDS, 1 TD, five targets) filled in effectively for an injured Jordan Reed and Jaguars TE Marcedes Lewis (4 RC, 62 YDS, 3 TD, five targets) had the first three-touchdown game of his career.
4. Some of the wideouts who had big weeks: Patriots WR Brandin Cooks had been overlooked to some degree through the first two weeks before putting up big numbers (5 REC, 131 YDS, 2 TD, seven targets) against Houston.
The development of Goff at quarterback for the Rams is coupled with the emergence of Rams wide receivers. Sammy Watkins (6 REC, 106 YDS, 2 TD, seven targets) and Robert Woods (6 REC, 108 YDS, seven targets) both played big roles at San Francisco.
5. The Bears turned their offence to the running backs against Pittsburgh. Jordan Howard (164 YDS, 2 TD, 28 touches) and Tarik Cohen (102 YDS, 16 touches) led the Bears to an upset and Chicago didn't target a wide receiver more than twice (tie between Deonte Thompson and Markus Wheaton).
6. With Randall Cobb injured, second-year Packers WR Geronimo Allison (6 REC, 122 YDS, eight targets) suddenly became the big playmaker for Aaron Rodgers. If Cobb is out for a while, Allison could shake up the Packers' depth chart at wide receiver.
7. Some secondary runners who may be worth keeping an eye on after Week Three. Jaguars RB Corey Grant (93 YDS, seven touches) stepped up in the rout over Baltimore. Browns RB Duke Johnson does most of his damage as a receiver and had a strong game (104 YDS, 1 TD, eight touches) at Indianapolis. The mess that is the Giants backfield now has a competition between Orleans Darkwa (33 YDS, eight touches at Philadelphia) and Paul Perkins (30 YDS, 11 touches at Philadelphia), neither of which is a great option, though Darkwa suffered a back injury at Philadelphia.
8. Some relatively highly-rated receivers have struggled early in the season:
Mike Wallace, Baltimore 3 REC 21 YDS 0 TD
Kenny Britt, Cleveland 5 REC 69 YDS 1 TD
Eric Decker, Tennessee 10 REC 91 YDS 0 TD
Brandon Marshall, N.Y. Giants 10 REC 93 YDS 0 TD
Amari Cooper, Oakland 10 REC 101 YDS 1 TD
Kelvin Benjamin, Carolina 9 REC 110 YDS 0 TD
Jamison Crowder, Washington 13 REC 113 YDS 0 TD
Terrelle Pryor, Washington 10 REC 116 YDS 0 TD
9. Some receivers that have overachieved relative to their preseason rankings:
Chris Hogan, New England 10 REC 154 YDS 3 TD
Adam Thielen, Minnesota 19 REC 299 YDS 0 TD
Jermaine Kearse, N.Y. Jets 14 REC 165 YDS 2 TD
Sterling Shepard, N.Y. Giants 16 REC 200 YDS 1 TD
J.J. Nelson, Arizona 10 REC 163 YDS 2 TD
Allen Hurns, Jacksonville 12 REC 144 YDS, 2 TD
Mohamed Sanu, Atlanta 15 REC 160 YDS, 1 TD
Travis Benjamin, L.A. Chargers 9 REC 159 YDS 1 TD
Paul Richardson, Seattle 8 REC 108 2 TD
Brandon Coleman, New Orleans 7 REC 106 YDS 2 TD
10. Notable Week Three injuries:
Panthers WR Kelvin Benjamin suffered a knee injury, but the good news was that it didn't result in any serious damage.
Chargers RB Melvin Gordon was forced out of the loss to Kansas City with a knee injury. Branden Oliver would take over if Gordon isn't ready for Week Four.
Seahawks WR Doug Baldwin left the loss at Tennessee with a groin injury.
Raiders WR Michael Crabtree had a chester injury that knocked him out of the game against Washington.
Jets RB Matt Forte had a toe injury against the Dolphins.
Washington RB Samaje Perine suffered a hand injury in the fourth quarter against Oakland.
Eagles RB Darren Sproles is done for the season after suffering a broken arm and a torn ACL.
Scott Cullen can be reached at scott.cullen@bellmedia.ca