Statistically Speaking: Leafs get value in Phaneuf deal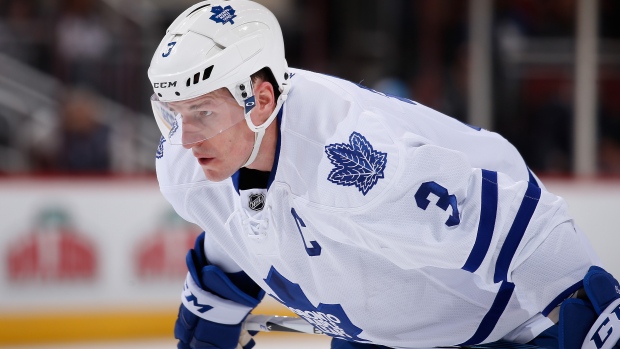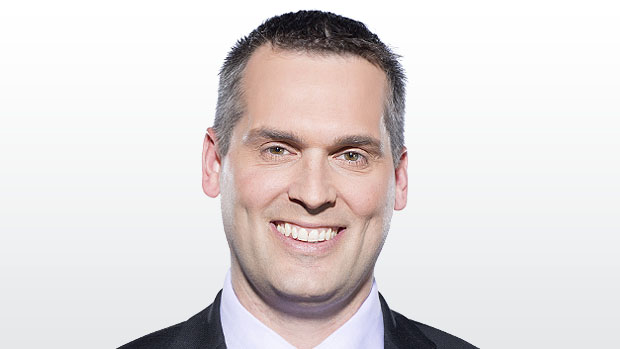 The Toronto Maple Leafs and Ottawa Senators hooked up for a nine-player trade that sent Toronto's captain to their provincial rivals.
Statistically Speaking examines the deal that sees Dion Phaneuf joining the Ottawa Senators.
The Senators are six points out of a playoff spot (four points on crossover with the Metropolitan Division), but have played more games than the teams they are chasing, so they aren't especially close to contending this year. Even so, they've ventured into a deal for a big-money blueliner in an effort to stabilize their defensive play.
2015-2016 STATS
| PLAYER | TEAM | POS. | GP | G | A | PTS | SAT% | SAT%Rel | SPSV% | OZS% | ATOI |
| --- | --- | --- | --- | --- | --- | --- | --- | --- | --- | --- | --- |
| | TOR | D | 51 | 3 | 21 | 24 | 50.7 | -0.2 | 98.3 | 51.5 | 22:02 |
| | OTT | D | 37 | 0 | 4 | 4 | 42.9 | -4.9 | 103.1 | 43.9 | 16:59 |
| | OTT | LW | 32 | 6 | 4 | 10 | 45.2 | -5.3 | 103.0 | 37.8 | 16:48 |
AHL STATS
| PLAYER | TEAM | POS. | GP | G | A | PTS | +/- |
| --- | --- | --- | --- | --- | --- | --- | --- |
| | Toronto | RW | 47 | 9 | 13 | 22 | +4 |
| | Toronto | RW | 38 | 4 | 14 | 18 | +5 |
| | Toronto | C | 29 | 6 | 6 | 12 | +11 |
| | Ottawa | LW | 41 | 7 | 6 | 13 | -9 |
| Tobias Lindberg | Ottawa | RW | 34 | 5 | 17 | 22 | +10 |
The Senators Get: D Dion Phaneuf, RW Matt Frattin, RW Casey Bailey, C Ryan Rupert and D Cody Donaghey
Phaneuf, 30, has seen his role steadily decline in Toronto, with this season's 22:02 average time on ice his lowest since his rookie season in 2005-2006. His mobility isn't ideal, but he remains a physical presence who can add value on the power play.
Phaneuf's possession numbers indicate a player who is not up to handling top-pair defensive assignments, and while his goals-for percentages are better, they still suggest he's more of a supporting piece, and one who has tended to fare better when paired with Jake Gardiner, and not so well the rest of the time.
A left-shooting defenceman who prefers to play the right side, Phaneuf should allow the Senators to better protect young blueliner Cody Ceci, who has struggled at times this season yet has averaged 19:56 of ice time per game over the past 10 games.
Where this gets especially challenging is that Phaneuf is under contract, at a $7-million cap hit, for five more seasons after the current year. He's not merely an addition to help out now, but needs to play a significant role for the Senators for years to come.
How much Phaneuf can helps the Senators right now may be up for some debate. There doesn't seem to be much reason to debate whether he'll be worth a $7-million cap hit three, four or five years into the future.
Signed out of Penn State as a free agent last spring, Casey Bailey is a 24-year-old winger who has decent size, but has modest AHL production (4 G, 14 A in 38 GP) this season. He'll be a restricted free agent at season's end.
Frattin is a 28-year-old winger who has 35 points (17 G, 18 A) in 135 career games, but hasn't played in the NHL this season, producing 22 points (9 G, 13 A) and a plus-4 rating in 47 AHL games. He's a viable candidate to be called up in a pinch, but was likely included for bookkeeping purposes because he's on a one-way deal that pays him $850,000 this season.
Rupert, a 21-year-old centre, has split time between the AHL and ECHL in his first two pro seasons, compiling 39 points (21 G, 18 A) in 86 AHL games. He does have some skill to his game, but is not considered a top-tier prospect.
Donaghey is a 19-year-old who is playing in the QMJHL, where he has managed 22 points (5 G, 17 A) in 36 games with Halifax and Moncton.
The Maple Leafs Get: D Jared Cowen, LW Milan Michalek, LW Colin Greening, RW Tobias Lindberg and a second-round pick in 2017
Cowen, 25, has not lived up to expectations since he was drafted ninth overall in 2009. He's huge (listed at 6-foot-5, 238 pounds), but he has 46 points (15 G, 31 A) in 245 career games, his possession numbers aren't good enough and he had dropped out of Ottawa's top six on the blueline.
Signed through next season, at a cap hit of $3.1-million, Cowen seems to be a prime candidate for an early buyout because it comes at cost of only one-third the price of his contract. That is, unless his play dramatically improves in a new location for the last couple months of this season. Maybe pair him with Gardiner and see if that helps.
Michalek is a 31-year-old winger with good size, but injuries have taken a toll on him and he's currently sidelined with a broken finger. He's struggled when healthy this year, too, but it's conceivable that Michalek could play a top-nine role for the Maple Leafs late in the season once he's healthy.
He's signed through next season, at a $4-million cap hit, which is too much given his current production, but Michalek has scored at least 17 goals eight times, so there is underlying talent there, if he can somehow stay healthy; he's missed at least 15 games in five of the past seven seasons.
Greening, 29, is a physical winger with good size, who has been buried in the minors despite being signed to a long-term contract that pays him $2.625-million per season and expires after next season. That price is far too much for his contributions - he's produced 87 points (38 G, 49 A) in 256 career games - but it's not unreasonable to think that Greening could fill a fourth-line role, if needed.
Lindberg may be the most interesting part of the deal for Toronto. A fourth-round pick of the Senators in 2013, the 20-year-old played for the Oshawa Generals of the Ontario Hockey League last season and has 22 points (5 G, 17 A) with a plus-10 rating in 34 AHL games with Binghamton in his first pro season. With further time to develop, it's certainly possible that the 6-foot-3 winger could turn into an NHL player.
A second-round pick typically offers slightly better than a one-in-three chance at yielding an NHL player.
Verdict: There are a lot of peripheral pieces involved that don't appear to offer much by way of long-term value, so as soon as a year or two from now the deal might ultimately be measured by Phaneuf for Lindberg and a second-round pick. Unless the other players become more significant assets, that's not a bad return for Toronto because, if nothing else, it increases their financial flexibility moving forward (which could help Toronto if they're inclined to bid for a free agent like, say, Steven Stamkos). The Leafs probably aren't as good without Phaneuf, but the cost of replacing him is nowhere near the cost and term of his current contract so, long-term, it's a positive move for the Maple Leafs.
Scott Cullen can be reached at scott.cullen@bellmedia.ca