Statistically Speaking: Leafs land a new goalie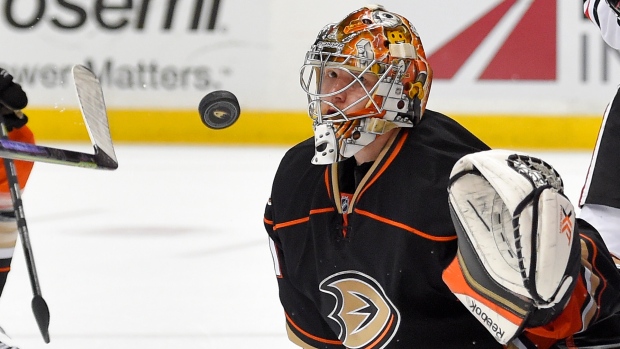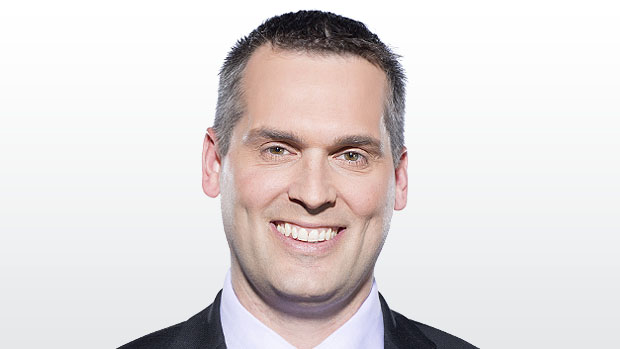 The Toronto Maple Leafs are going to be a lot better next season and they started their quest by dealing for a new starting goaltender.
Statistically Speaking breaks down Toronto's trade for Frederik Andersen.
Anaheim was dealing from a position of strength, and Toronto addressed a need.
2015-2016 STATS
| PLAYER | TEAM | POS. | GP | W | L | T | SV% | EV SV% |
| --- | --- | --- | --- | --- | --- | --- | --- | --- |
| Frederik Andersen | ANA | G | 43 | 22 | 9 | 7 | .919 | .928 |
The Maple Leafs Get: G Frederik Andersen
Andersen, 26, has been an above-average puck-stopper for the Ducks, posting a .918 save percentage (.925 at even strength) in 125 career games. He also has a .916 save percentage in 28 playoff games. He doesn't appear to be a star but, more and more, we've seen that a star in net isn't what is needed to have success.
The difficulty for Andersen was that he had been battling John Gibson for playing time in Anaheim, and it's a battle that was tilting in Gibson's favour, not least of all because Gibson is a highly-touted, 22-year-old so, at least theoretically, he offers more seasons of prime performance.
Andersen is a 6-foot-4, 220-pounder who hails from Denmark that has the size teams tend to seek out in goaltenders and that stands in contrast to the goaltender that the Maple Leafs currently have under contract, Jonathan Bernier, who is listed at 6-foot and 184 pounds.
While Bernier has struggled in the past couple of seasons with the Maple Leafs – his .915 career save percentage isn't far off of Andersen's track record – and it's likely going to be what the Leafs try to sell on the trade market. There aren't a lot of teams with needs for a starting goaltender, or at least a goaltender with a $4.15-million cap hit, but it won't be a surprise if Bernier is playing somewhere other than Toronto next season; either that, or he will be an expensive backup.
Andersen, who made $1.3-million last season, was set to be a restricted free agent, but has signed a new five-year contract with the Maple Leafs. He's the present and the future in goal for the Toronto Maple Leafs.
The Ducks Get: A first-round pick in 2016 and a second-round pick in 2017
The first pick that the Ducks receive will be the 30th pick in this year's draft (which originally belonged to the Pittsburgh Penguins). The 30th pick typically offers a little less than a 40% chance of turning into an NHL player. The Ducks now have a couple of late first rounders to play with in Friday's first-round.
There's some variance with the 2017 second-round pick that the Ducks will receive, since it depends on the 2016-2017 standings, but a second-round pick, generally, presents just barely better than a one-in-three chance of becoming an NHL player.
Between the two picks, there is a fair opportunity for the Ducks to find a player that will have some value to them long-term, and this is a case of Anaheim dealing from a position of strength. Gibson is a very good young goaltender so it made no sense for the Ducks to pay a big price to keep Andersen too.
Verdict: While the price of the picks might appear significant, there's a lot of uncertainty there, more than would reasonably be expected when evaluating a goaltender with Andersen's track record. Thus, the Maple Leafs get the nod for acquiring the better player at a fair, but not unreasonable, price.
(projected line-ups include projected acquisitions)
Scott Cullen can be reached at scott.cullen@bellmedia.ca