Statistically Speaking: Lots of decisions for Vegas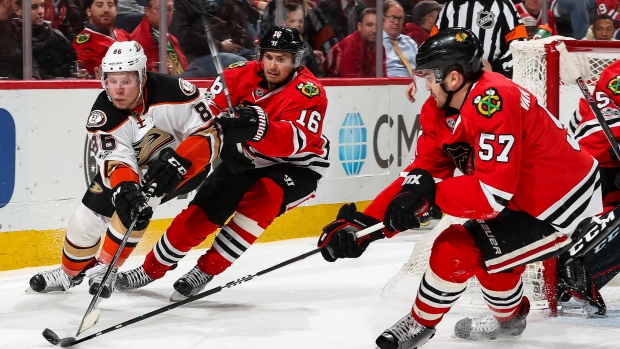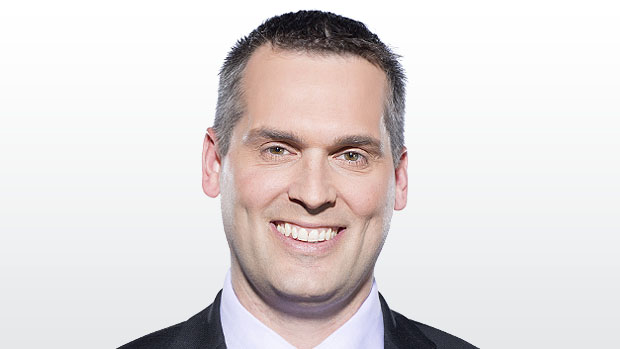 After looking at the protected lists for the upcoming NHL expansion draft, it looks like the Vegas Golden Knights are going to have a busy week. There are a lot of decisions to make.
Scott Cullen examines each team's protected list, with notables protected, exposed and that choices that leaves for the Vegas Golden Knights.
While some of the protected lists appear unusual, at the very least, do keep in mind that a team can only lose one player to Vegas in the expansion draft. So, Florida exposing Jonathan Marchessault and Jason Demers, for example, might be worthy of criticism, but ultimately they only risk losing one in the expansion draft.
Furthermore, some of these lists might look strange, but it's hard to pass a final evaluation without knowing what kind of side deal has been worked out with Vegas. For example, Anaheim still has a plethora of defencemen. Is Vegas okay with getting a pick and a much-less valuable asset to leave those established blueliners alone? Maybe; those picks are going to be valuable for a building team.
Anyway, those deals and how teams managed their protected lists will provide a real opportunity to evaluate management across the league. That might be an uncomfortable prospect for some, but consider this: while the public and the rest of the league gets a window into your evaluation, you get that same window into the process for 30 other teams.
ANAHEIM DUCKS
Notables Protected: The Ducks didn't even ask Kevin Bieksa to waive his no-move clause, prompting speculation that a deal was already done with Vegas.
Notables Exposed: Sami Vatanen, Josh Manson
Vegas Decision: There is reportedly a deal between the Ducks and Golden Knights, but the price better be sweet to prevent Vegas from taking Manson. A 2018 first-round pick doesn't seem like enough.
ARIZONA COYOTES
Notables Protected: Newly-acquired Nick Cousins couldn't fit in Philadelphia's protected list, but made it into the four forwards that the Coyotes protected. Luke Schenn was protected on defence.
Notables Exposed: After trading Mike Smith to Calgary, Arizona still had to expose backup Louis Domingue. Could be a new look in Arizona's net next season.
Vegas Decision: Domingue would be a reasonable option as a backup goaltender, or even a backup to flip in trade. Otherwise, selecting from Brad Richardson, Jamie McGinn, and Peter Holland isn't very inspiring. But, if a team is protecting a third-pair defenceman like Schenn, it comes as no surprise that they aren't offering much.
BOSTON BRUINS
Notables Protected: Checking forward Riley Nash might be a bit of a surprise, but he's reasonably priced for his contributions, unlike Matt Beleskey. Keeping defenceman Kevan Miller might also be a tad surprising, since he's five years older than Colin Miller.
Notables Exposed: Defencemen Adam McQuaid and Colin Miller should draw interest, as might goaltender Malcolm Subban.
Vegas Decision: If there isn't room in their goaltending mix for Subban, Colin Miller is an interesting option; he had great possession stats in a third-pair role. McQuaid adds a rough-and-tumble element that an expansion team might find appealing.
BUFFALO SABRES
Notables Protected: The Sabres needed help on defence and got Nathan Beaulieu at a bargain price from Montreal. He then took their third protected spot on defence.
Notables Exposed: That left Zach Bogosian available, basically daring Vegas to take on three years and more than $15.4-million (on the cap, $17.5-million in actual salary) left on his deal.
Vegas Decision: Presuming that Bogosian and Matt Moulson are too pricey, 22-year-old winger William Carrier would have some appeal.
CALGARY FLAMES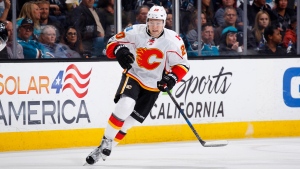 Notables Protected: It was probably a foregone conclusion when then Flames spent a second-round pick to get him at the trade deadline, but Curtis Lazar finished the year with one goal in 37 games. Also, after deadling for veteran goaltender Mike Smith, the Flames had an NHL goaltender to protect.
Notables Exposed: One year after signing as a free agent, Troy Brouwer is out there, and he did play for George McPhee in Washington.
Vegas Decision: If not taking Brouwer, the choice falls to winger Alex Chiasson or prospects Brett Kulak or Hunter Shinkaruk.
CAROLINA HURRICANES
Notables Protected: The Hurricane did protect a pair of 23-year-old wingers, Phil Di Giuseppe and Brock McGinn.
Notables Exposed: Lee Stempniak is no stranger to moving, but after 16 goals and 40 points last season, he might have thought he'd have a chance to stay in Carolina.
Vegas Decision: Stempniak would be a good piece (and probably get flipped at next year's trade deadline) but, if not, goaltender Eddie Lack or forward Joakim Nordstrom could be possibilities.
CHICAGO BLACKHAWKS
Notables Protected: There wasn't much wiggle room, considering all their no-movement clauses, but the Blackhawks did protect Tomas Jurco, a winger with skill, but who scored one goal in 29 games last season.
Notables Exposed: Trevor van Riemsdyk, Marcus Kruger
Vegas Decision: There were early reports that the Blackhawks would let Vegas take Trevor van Riemsdyk if they agreed to take Kruger, with his more than $3-million cap hit. Since van Riemsdyk hasn't moved, it seems likely that he's going to Sin City.
COLORADO AVALANCHE
Notables Protected: It's not a star-studded list, as one would expect, but the Avs did protect Matt Nieto and Rocco Grimaldi.
Notables Exposed: They protected that pair over 2012 first-rounder Mikhail Grigorenko. Defenceman Mark Barberio and goaltender Calvin Pickard are both pretty intriguing.
Vegas Decision: It probably comes down to Pickard vs. Barberio. Pickard had shown potential in his first couple of NHL season before getting overrun as Colorado's starter last year. Barberio has been a solid depth defenceman then played more than 20 minutes per game for the Avs after he was waived by Montreal.
COLUMBUS BLUE JACKETS
Notables Protected: No one terribly surprising, but Scott Hartnell's no-move clause did close off one spot that Columbus would have preferred to use on another player.
Notables Exposed: Josh Anderson, William Karlsson, Matt Calvert, Jack Johnson, Joonas Korpisalo – the Blue Jackets have a pretty decent list of available talent.
Vegas Decision: That list also makes it highly likely that there is a deal in place to prevent Vegas from grabbing the best of that talent. Karlsson or checking centre Lukas Sedlak might be the play.
DALLAS STARS
Notables Protected: Even though he's in the KHL, Valeri Nichushkin was protected.
Notables Exposed: Cody Eakin had a tough season and is on the outside looking in up front, while veteran blueliner Dan Hamhuis is sitting there too.
Vegas Decision: Hamhuis might be worth it as a draft and flip option, and McPhee drafted Eakin for the Capitals in 2009, but defencemen Greg Pateryn and Jamie Oleksiak would be considerations too.
DETROIT RED WINGS
Notables Protected: Justin Abdelkader has a deal that runs through 2023, which probably would have made him safe to expose, and the Red Wings haven't been able to trade Jimmy Howard's contract for years, but chose to protect him.
Notables Exposed: Protecting Howard means leaving Petr Mrazek available. Riley Sheahan is a pretty good forward coming off a horrendous season.
Vegas Decision: If they could work out a flip for Mrazek, that might be best, but Sheahan or defenceman Xavier Ouellet would be worth a look too.
EDMONTON OILERS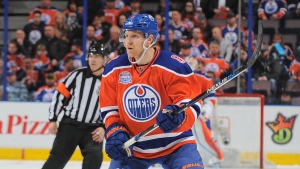 Notables Protected: No one especially shocking, but a year ago it would have been a stunner to see Zack Kassian protected.
Notables Exposed: Benoit Pouliot, coming off a poor season, and Griffin Reinhart, still trying to break through as an NHLer, are the biggest names.
Vegas Decision: If not Pouliot or Reinhart, winger Jujhar Khaira could be an option, and he just signed a new two-year, one-way contract.
FLORIDA PANTHERS
Notables Protected: It was something of a surprise that the Panthers protected four defencemen, including Alex Petrovic.
Notables Exposed: The Panthers have a long list of quality players exposed: 30-goal scorer Jonathan Marchessault, defenceman Jason Demers, wingers Reilly Smith and Jussi Jokinen, and even goaltender Roberto Luongo.
Vegas Decision: It's hard to imagine that the Panthers haven't worked out some kind of deal with this protected list, but Marchessault, who makes $750,000, or Demers, a right-shot top-four defenceman, would be easy to add. Could a side deal leave Vegas with Jussi Jokinen or Colton Sceviour plus picks?
LOS ANGELES KINGS
Notables Protected: It was not surprising that the Kings protected four defencemen. It was a little more surprising that one of them was Derek Forbort, who was carried by Drew Doughty as a rookie.
Notables Exposed: Brayden McNabb apparently lost the coin flip with Forbort.
Vegas Decision: It would make sense for the Kings to try to offload a big contract like Dustin Brown's or Marian Gaborik's, but Vegas should drive an extremely hard bargain in that case. Otherwise, McNabb or depth forward Kyle Clifford, Nic Dowd or Nick Shore would be considered.
MINNESOTA WILD
Notables Protected: They had a plethora of talent, basically too many players to protect, but Jason Zucker and Jonas Brodin were likely the last two to make the list.
Notables Exposed: Scoring centre Eric Staal, along with defencemen Matt Dumba and Marco Scandella.
Vegas Decision: Dumba, a 22-year-old right-shot defenceman, would be an automatic add if there isn't a deal worked out ahead of time. If the Golden Knights don't at least emerge with Scandella, then maybe they take someone like Erik Haula.
MONTREAL CANADIENS
Notables Protected: When the Habs moved Nathan Beaulieu to Buffalo, that opened up a spot to keep Jordie Benn, a 29-year-old who has mostly been a third-pair defender throughout his career.
Notables Exposed: Tomas Plekanec comes with a hefty price tag ($6-million) and a declining game.
Vegas Decision: Charles Hudon scored 27 goals in 56 AHL games last season, and probably makes sense for a team that might need scoring and could afford to take a chance on potential. They could also take Brandon Davidson, further thinning Montreal's defensive depth chart.
NASHVILLE PREDATORS
Notables Protected: Calle Jarnkrok, signed to a team-friendly long-term deal, got the nod over a lot of other established forwards.
Notables Exposed: That list of forwards includes James Neal, Craig Smith, Colin Wilson and prospect Pontus Aberg.
Vegas Decision: Neal is a proven scorer who has one year left on his deal, and would certainly have value in trade too, but maybe the Predators would offer a sweetener or two for Vegas to take one of the other forwards.
NEW JERSEY DEVILS
Notables Protected: The most notable protected player is Mirco Mueller, a 22-year-old defenceman who has spent most of the past couple of seasons in the AHL. The 2013 first-rounder is still a decent prospect, but is still a rare minor leaguer being protected.
Notables Exposed: High-priced veteran Mike Cammalleri, oft-injured Beau Bennett as well as veteran defencemen Ben Lovejoy and Jon Merrill are all out there to be taken.
Vegas Decision: My preference would be Merrill, but Bennett is relatively inexpensive and a solid player when he's not on IR.
NEW YORK ISLANDERS
Notables Protected: The only team to protect five defencemen, including Ryan Pulock and Adam Pelech.
Notables Exposed: Somehow still left Calvin de Haan available, along with forwards Josh Bailey, Brock Nelson, and Ryan Strome. Goaltender Jaroslav Halak is sitting there too.
Vegas Decision: Given that list, it's almost inconceivable that the Islanders don't have a deal worked out with the Golden Knights, but de Haan is a pretty strong option.
NEW YORK RANGERS
Notables Protected: Nothing unusual with the Blueshirts' protected list, after Dan Girardi was bought out and with rumours that Kevin Klein may retire, leaving Nick Holden for the last protected spot.
Notables Exposed: Goaltender Antti Raanta and 27-goal scorer Michael Grabner are both attractive options.
Vegas Decision: Raanta would be a fine goaltending option for Vegas, or a valuable trade chip, and Grabner would be a penalty killing threat.
OTTAWA SENATORS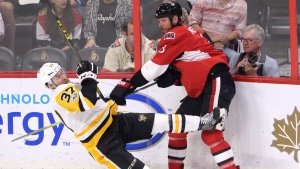 Notables Protected: Nothing terribly surprising from the Senators, especially after Dion Phaneuf decided that he wouldn't waive his no-move clause.
Notables Exposed: Phaneuf's decision to stay means that Marc Methot is out there, along with wingers Bobby Ryan and Clarke MacArthur.
Vegas Decision: Methot, Ryan and MacArthur are all expensive, so inexpensive blueliners Chris Wideman or Fredrik Claesson may be more appealing.
PHILADELPHIA FLYERS
Notable Protected: 2012 first-round pick Scott Laughton, who played in the AHL last season, was protected ahead of more established forwards.
Notable Exposed: Michael Raffl and Matt Read are regular forwards, and goaltender Michal Neuvirth has connections to the Vegas staff.
Vegas Decision: Raffl is a solid two-way winger. Neuvirth would be viable, as long as Vegas doesn't grab a high-priced starter (like Marc-Andre Fleury).
PITTSBURGH PENGUINS
Notables Protected: In a bit of a surprise, the Penguins protected four defencemen, which means Brian Dumoulin is staying put.
Notables Exposed: Wingers Carl Hagelin, Bryan Rust and Scott Wilson are interesting, but do they offer more than goaltender Marc-Andre Fleury?
Vegas Decision: Is Vegas prepared to make Fleury their No. 1 netminder for a couple of seasons? If not, one of those forwards or veteran defenceman Ian Cole would be possibilities.
SAN JOSE SHARKS
Notable Protected: One of the most interesting players protected is 26-year-old centre Ryan Carpenter, who has played 12 NHL games.
Notable Exposed: Joel Ward and Mikkel Boedker aren't cheap, nor are defencemen Paul Martin and Brenden Dillon.
Vegas Decision: Is it worth taking one of these pricier veterans (Joel Ward played for McPhee in D.C. too), or would it be worth grabbing a minor-league forward like Barclay Goodrow for organizational depth?
ST. LOUIS BLUES
Notables Protected: It's a little shocking to see the Blues keep enforcer Ryan Reaves. No matter how much they like him, he plays 8-9 minutes per game.
Notables Exposed: David Perron and Jori Lehtera are established forwards, while Dmitrij Jaskin and Magnus Paajarvi are closer to the fringe.
Vegas Decision: Perron is a pretty interesting option here, capable of playing a significant role, and isn't unreasonably priced. Jaskin and Paajarvi are less appealing, but cheaper.
TAMPA BAY LIGHTNING
Notables Protected: After the Lightning traded Jonathan Drouin to Montreal, they had room to keep Vladislav Namestnikov up front; they also chose to keep Braydon Coburn over Jason Garrison on the blueline, though that may be about price more than anything.
Notables Exposed: In addition to Garrison, Andrej Sustr, Slater Koekkoek and Jake Dotchin are blueliners to be had.
Vegas Decision: Barring a deal with Tampa Bay, Dotchin is probably worth adding; he is a punishing defenceman who partnered effectively with Hedman in the second half of last season.
TORONTO MAPLE LEAFS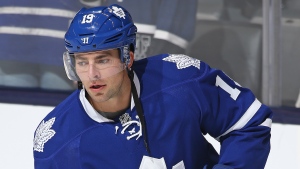 Notables Protected: Protecting a fourth liner who had nine points, as Matt Martin did last season, is unusual compared to other clubs.
Notables Exposed: Joffrey Lupul didn't play last year, but if he wants to play, Vegas could use his scoring touch.
Vegas Decision: To get Vegas to take Lupul would probably cost Toronto at least a prospect and possibly a pick, too, but that would clear a contract off the books. Otherwise, defenceman Martin Marincin or forward prospects Brendan Leipsic and Kerby Rychel would likely offer the most potential value.
VANCOUVER CANUCKS
Notables Protected: There weren't any really unexpected protected players, though that speaks to Vancouver's lack of talent.
Notables Exposed: Derek Dorsett and Lucas Sbisa are relatively high-priced for what they provide.
Vegas Decision: 2012 first-rounder Brendan Gaunce is a possibility, even though he has just one goal in 77 NHL games. He had solid possession numbers on the Canucks' fourth line last year. Otherwise, would Swedish winger Anton Rodin, who was hurt for most of last season, be worth a flier?
WASHINGTON CAPITALS
Notables Protected: Washington's protected list was settled once they added Tyler Graovac from Minnesota, not to protect Graovac, but to make sure they had enough qualified forwards exposed.
Notables Exposed: Sure, look at Jay Beagle, Brett Connolly or Brooks Orpik, but the ones that matter are defenceman Nate Schmidt and goaltender Philipp Grubauer.
Vegas Decision: Both Schmidt and Grubauer would have real value for Vegas, who can only select one of them.
WINNIPEG JETS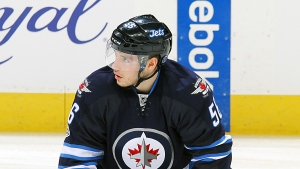 Notables Protected: The Jets got defenceman Toby Enstrom to waive his no-move clause, allowing them to protect Tyler Myers, but that also allowed Winnipeg to protect seven forwards, and that included Andrew Copp.
Notables Exposed: Copp was protected ahead of Marko Dano, a skilled 22-year-old Austrian winger who has already played for three NHL teams.
Vegas Decision: Dano seems like the most obvious pick given how Winnipeg maneuvered their protected list. If not, then maybe it's veteran forward Shawn Matthias.
Scott Cullen can be reached at scott.cullen@bellmedia.ca