Statistically Speaking: Lundqvist turns the tide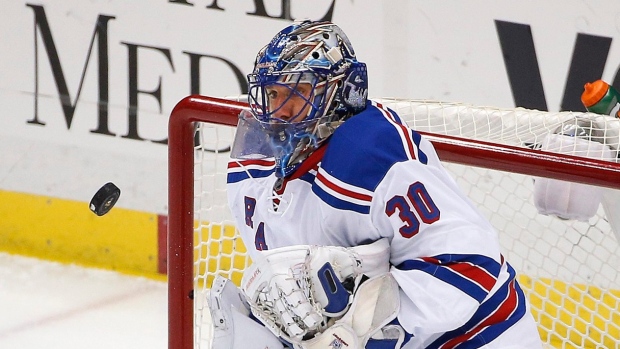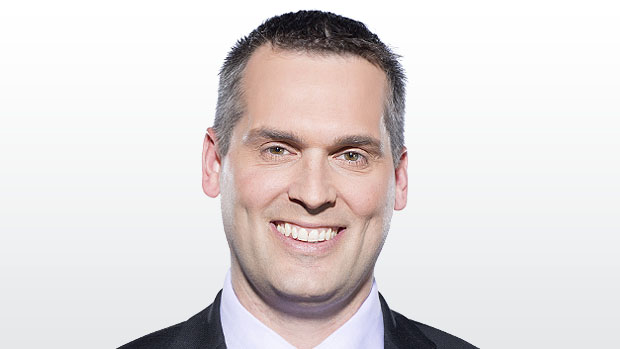 Lundqvist changes the story in Pittsburgh; Brassard, Backstrom, Kessel, Holtby and more in Scott Cullen's Statistically Speaking.
Rangers goaltender Henrik Lundqvist flipped the script rather quickly in Game Two, backstopping the Blueshirts to a 4-2 win in Pittsburgh.
When Game One ended, the Rangers had suffered a 5-2 loss and were facing the prospect of being without Lundqvist indefinitely after the goaltender took a stick near his eye.
But, with a couple of days to recover, Lundqvist was ready to go in Game Two and he turned away 29 of 31 Penguins shots, evening up the series.
Considering the uphill fight the Rangers are fighting, statistically, against the Penguins, there didn't seem to be much hope if Lundqvist was going to miss games, but with King Henrik back in the lineup, the Rangers retain at least a puncher's chance because they have a difference-maker between the pipes.
"Anybody that's been around 'Hank' knows he's an elite goaltender and a big-game goaltender," Rangers coach Alain Vigneault said after the game.
Backing up that statement, since 2011-2012, Lundqvist has the best save percentage (.930) among goaltenders that have played in at least 40 playoff games. (Among those with at least 25 playoff games, Braden Holtby and Tuukka Rask are ahead of Lundqvist.)
HEROES
Derick Brassard - With Lundqvist taking care of business on the defensive end, Brassard was leading the Rangers' attack, putting up a goal and two assists. He's been a strong postseason performer for the Blueshirts, and has 20 points (10 G, 10 A) in his last 21 playoff games going back to last season.
Nicklas Backstrom - Washington's playmaking pivot delivered a goal and two assists in a 4-1 Game Two win over Philadelphia. He has four points in two games in the series, but he's due for improved postseason production. After starting his career with 30 points in 28 playoff games, Backstrom followed with 21 points in 43 playoff games entering this postseason.
Phil Kessel - The Penguins winger scored both of his team's goals, and launched 15 shots (8 SOG) at the Rangers net in a 4-2 loss. Kessel now has 15 goals in 24 career playoff games - .63 goals per game in the playoffs is best among active players.
Braden Holtby - Washington's netminder turned away 41 of 42 shots in a 4-1 Game Two win vs. Philadelphia. His .938 save percentage in 36 playoff games is best since the stat has been recorded.
ZEROES
Steve Mason - Allowed four goals on 23 shots but one, in particular, stands out as the real problem for Philadelphia in this game - a 101-footer surrendered to Capitals winger Jason Chimera, who deflected a shot from centre ice.
Trevor Daley - The Pittsburgh blueliner had 50% possession for the game, but was on the ice for all four goals against in a 4-2 loss to the Rangers.
Chris Porter - The Wild winger was buried in his own end (2 for, 21 against, 8.7 SAT%) in a 2-1 Game Two loss at Dallas.
STANLEY CUP HALF FULL/HALF EMPTY
Drew Doughty - L.A.'s workhorse defenceman played more than 29 minutes and generated 10 shot attempts in a 2-1 loss to San Jose. The downside: none of his shots made it on net.
VITAL SIGNS
Evgeni Malkin - The Penguins star returned to action, and had an assist, but didn't take any face-offs and managed no shots on goal (two attempts) in 19:29 of ice time.
Tyler Seguin - Dallas' big-scoring forward came back from his Achilles injury and had a relatively uneventful game for the Stars, playing 15:40, primarily on right wing alongside Jamie Benn and Cody Eakin on the Stars' top line.
Erik Haula - After missing Game One, the Minnesota centre returned to the lineup, playing 16:28, but ending up with poor possession stats (6 for, 20 against, 23.1 SAT%) in the Game Two loss at Dallas.
Dylan McIlrath - With Daniel Girardi sidelined, the Blueshirts put their physical 23-year-old into the lineup. While he played a modest 9:07 against the Penguins, McIlrath delivered solid possession results (11 for, 8 against, 57.9 SAT%) in his limited role.
Scott Laughton - Inserted into the Philadelphia lineup in the wake of the Sean Couturier injury, Laughton played a team-low 11:10, but generated five shots on goal.
Bryan Rust - The Penguins rookie winger recovered from a lower-body injury to play his first game since March 29. He played just 6:19 and was stopped on a breakaway by Lundqvist.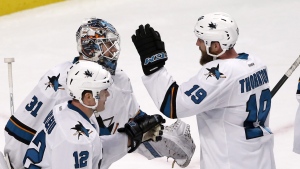 SHORT SHIFTS
Sharks G Martin Jones had 26 saves on 27 shots in a 2-1 win at Los Angeles, giving him a .922 save percentage in the first two playoff starts of his career. Rangers LW J.T. Miller assisted on three goals in a 4-2 win at Pittsburgh. It was a nice bounce-back from Game One, when he was minus-3…Penguins C Nick Bonino assisted on both goals against the Rangers; going back to the regular season, he has 19 points (5 G, 14 A) in his past 15 games…Capitals RW Marcus Johansson earned a pair of assists against Philadelphia, giving him four assists in two games…Capitals D John Carlson produced a goal and an assist, notching a power-play goal for the second consecutive game…Stars G Kari Lehtonen stopped 25 of 26 shots in a 2-1 Game Two win against Minnesota…The Stars line of Valeri Nichushkin, Jason Spezza and Patrick Sharp had a ridiculous possession game (24 for, 1 against, 96.0 SAT%) against Minnesota…Kings LW Tanner Pearson had impressive possession stats (20 for, 4 against, 83.3 SAT%) in the loss to San Jose.
Much of the data included comes from www.war-on-ice.com, corsica.hockey, stats.hockeyanalysis.com www.hockey-reference and www.naturalstattrick.com
Scott Cullen can be reached at scott.cullen@bellmedia.ca