Statistically Speaking: Marleau's move to the middle works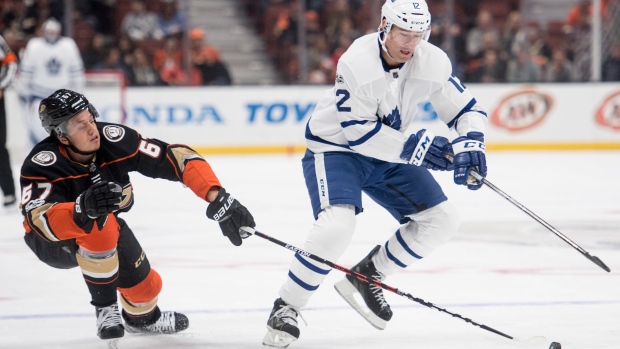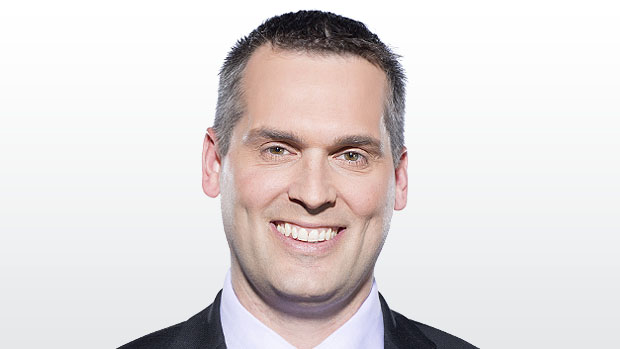 Marleau moves to the middle and makes a difference for Toronto; Schneider and Crawford pitch shutouts and more in Scott Cullen's Statistically Speaking.
HEROES
Patrick Marleau – The veteran Maple Leafs forward shifted to centre and delivered a goal and an assist, in a 3-1 win at Anaheim. He has four points (2 G, 2 A) in the past five games. The 38-year-old has played centre from time to time, but the last time that he took 500 draws in a season was 2010-2011, so he's mostly been playing left wing at this point in his career.
But, with Tyler Bozak struggling, the Leafs shuffled their lines, moving Marleau between James van Riemsdyk and Connor Brown, with Bozak joining Matt Martin and Mitch Marner. To their credit, Bozak, Martin and Marner controlled play (17 for, 4 against, 81.0 CF%, 7-2 scoring chances) at Anaheim.
Cory Schneider – Returning to play his former team in Vancouver, New Jersey's 31-year-old netminder stopped all 37 shots that he faced in a 2-0 win. He had a .873 save percentage in his previous four starts.
Corey Crawford – The Chicago goaltender posted a 35-save shutout in a 3-0 win over Philadelphia, lifting his save percentage to .941 through 11 appearances.
ZEROES
Rickard Rakell, Kalle Kossila and Corey Perry – The Ducks line was on the wrong side of the puck (4 for, 16 against, 20.0 CF%, 2-8 scoring chances) and on the ice for two goals against in a 3-1 loss to Toronto. For good measure, Rakell was on for the third goal against as well.
Brent Burns and Joakim Ryan – The Sharks' defence pairing was pinned in its own end (3 for, 14 against, 17.7 CF%, 0-5 scoring chances) in a 4-1 win against Nashville.
VITAL SIGNS
Radko Gudas – Philadelphia's hard-hitting defenceman was knocked out of the game after a collision with Blackhawks winger Brandon Saad.
Marc-Edouard Vlasic – San Jose's shutdown blueliner was the recipient of a hit in the head from Predators centre Ryan Johansson. It forced Vlasic out of the Sharks' 4-1 win.
Marcus Johansson – The Devils winger played just 28 seconds at Vancouver, knocked out of the game after going into the boards awkwardly head-first.
Brian Boyle – The veteran centre, who has been battling cancer, played his first game of the season for the Devils at Vancouver.
SHORT SHIFTS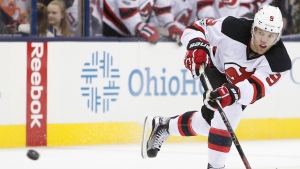 Blackhawks C Artem Anisimov contributed a goal and an assist in a 3-0 win against Philadelphia, giving him four points (3 G, 1 A) in the past three games…Penguins RW Phil Kessel and D Kris Letang both picked up a couple of assists in a 3-2 win at Edmonton. Kessel has 13 points (3 G, 10 A) in the past 10 games, while Letang has four assists in the past three games…Oilers C Connor McDavid earned a pair of assists in the loss, and has five points (2 G, 3 A) during a four-game point streak. Devils LW Taylor Hall assisted on both New Jersey goals in a 2-0 win at Vancouver, and has 11 points (2 G, 9 A) in the past six games…Maple Leafs D Ron Hainsey had two assists in a 3-1 win at Anaheim, giving him six assists in the past seven games…Sharks LW Mikkel Boedker and RW Joonas Donskoi both produced a goal and an assist in a 4-1 win vs. Nashville. Boedker had one assists in his previous seven games, and Donskoi has four points (3 G, 1 A) in the past five games.
The Canucks' line of Daniel Sedin, Henrik Sedin and Jake Virtanen controlled play (14 for, 3 against, 82.4 CF%) in a 2-0 loss to New Jersey…Maple Leafs D Morgan Rielly had a strong possession game (20 for, 5 against, 80.0 CF%, 10-3 scoring chances) at Anaheim…Penguins C Sidney Crosby and Oilers C Connor McDavid went head-to-head in Edmonton, matched up for 11:36 of 5-on-5 play. Both were on the ice for one goal for and one against, during 5-on-5 play, but Crosby held the edge in shot differentials (17 for, 11 against, 60.7 CF%, 11-5 scoring chances).
Penguins G Matt Murray turned away 35 of 37 shots in the win at Edmonton, and has a .926 save percentage in his past five starts…Maple Leafs G Frederik Andersen stopped 28 of 29 shots at Anaheim. It appears a return to California has done the former Duck some good.
Many of the advanced stats used here come from Natural Stat Trick, Corsica and Hockey Reference.
Scott Cullen can be reached at scott.cullen@bellmedia.ca