Statistically Speaking: Midseason NHL awards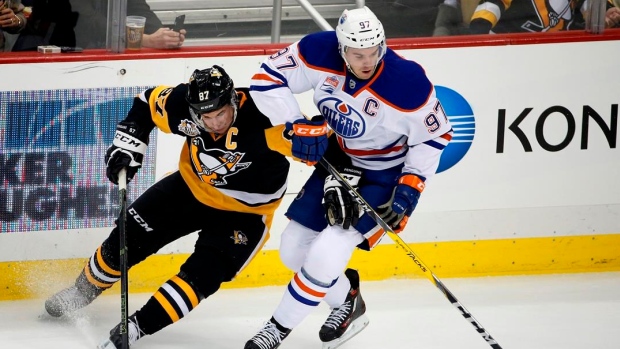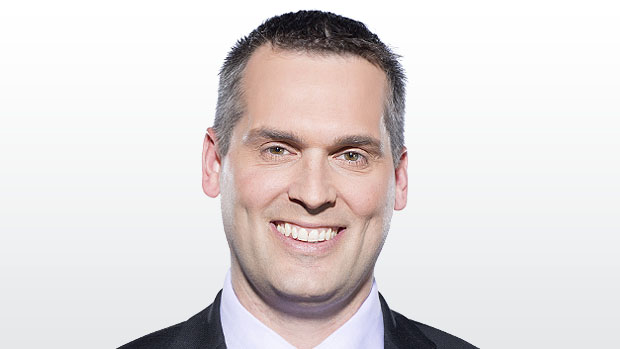 Midseason NHL awards as well as Fantasy All-Stars in Scott Cullen's Statistically Speaking.
At the midpoint of the season, there aren't a lot of dramatic shifts from the first quarter, but there have been changes. I do have new winners for the Calder and Norris trophies, but they aren't shocking developments in any way.
Nevertheless, here are my midseason award picks:
HART
Winner: Sidney Crosby, C, Pittsburgh
Runners-Up: Connor McDavid, C, Edmonton; Vladimir Tarasenko, RW, St. Louis
This is really a two-horse race. Sidney Crosby and Connor McDavid are the two best players in the league and the crown still rests with Crosby, though McDavid is leading the point race. However, Crosby has been dominant, currently with the second-best goals per game (0.76) of his career and highest points per game (1.32) since 2012-2013.
The next runner-up spot is wide open. Tarasenko has been one of the best wingers in the game for the past couple of seasons and he's currently tied for fourth in the league with 43 points in 41 games despite modest scoring support from his Blues teammates.
Chicago's talented wingers Patrick Kane and Artemi Panarin would be deserving of votes as would Kings centre Jeff Carter, who ranks second in the league (behind Crosby) with 22 goals. If none of the scorers can make a strong enough case, a goaltender (Devan Dubnyk) or defenceman (Brent Burns) might be able to earn a spot.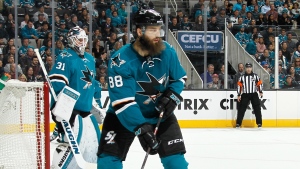 NORRIS
Winner: Brent Burns, San Jose
Runners-Up: Victor Hedman, Tampa Bay; Shea Weber, Montreal
Burns is a blueline attack dog for the Sharks, generating nearly four shots on goal and scoring better than a point per game. Marc-Edouard Vlasic takes on tougher defensive assignments in San Jose, but Burns has such a major impact that it's enough for him to be at the head of the class at the midway point.
Victor Hedman has taken a step forward this season, at least in terms of offensive production. Even as the Lightning struggle as a team, Hedman's overall numbers remain strong and makes him as good any challenger to Burns.
Like the Hart Trophy race, it opens up to the field pretty quickly. Shea Weber was the pick to win after the first quarter of the season and his production has, as expected, slowed since, but his scoring coupled with the difficult minutes that he's assigned still makes him a viable candidate.
Ottawa's Erik Karlsson hasn't been as dominant this year as he's been in previous seasons – his shots per game (2.33) is his lowest since his rookie year and he's not driving play favourably like he has in the past – but he's still in the conversation.
Also consider last year's winner, Los Angeles Kings blueliner Drew Doughty and Columbus rookie Zach Werenski, but there is a lot of room for others to get into contention, though it will be tough for them to catch Burns.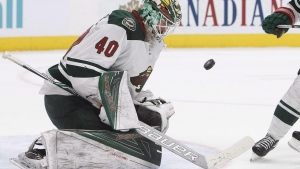 VEZINA
Winner: Devan Dubnyk, Minnesota
Runners-Up: Carey Price, Montreal; Sergei Bobrovsky, Columbus
Devan Dubnyk has been some kind of revelation in Minnesota, posting a .928 save percentage in 137 games since he arrived during the 2014-2015 season. This year, he leads the league with a .939 save percentage and is a huge reason that the Wild are atop the Central Division.
As usual, Carey Price has been excellent, though he hasn't been quite as outstanding as he had been in 2014-2015 when he won the Hart and Vezina trophies. Sergei Bobrovsky has been instrumental to Columbus' success in the first half of the season, so he's in the mix too, along with Washington's Braden Holtby and Chicago's Corey Crawford.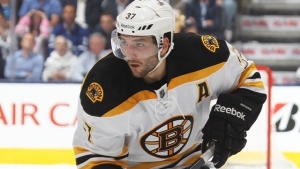 SELKE
Winner: Patrice Bergeron, C, Boston
Runners-Up: Anze Kopitar, C, Los Angeles; Andrew Cogliano, LW, Anaheim
It's kind of funny to have Bergeron and Kopitar running at the top of this list, because they are in the midst of down seasons offensively and that colours perception of their respective games. However, they are both controlling play in their typical manner. It's Bergeron's award until another forward shows that they are more effective defensively.
Anaheim has a whole line that might deserve consideration because they drive play and take on tough matchups. I give the nod to Andrew Cogliano; Jakob Silfverberg and Ryan Kesler are part of Cogliano's effectiveness at even strength, but Cogliano is also a strong penalty killer, so he gets the nod here at midseason.
There are a lot of worthy contenders that include Washington's Nicklas Backstrom, Carolina's Jordan Staal, Minnesota's Mikko Koivu, Toronto's Nazem Kadri, and Buffalo's Ryan O'Reilly as well as the Flames duo of Mikael Backlund and Michael Frolik. There are a lot of good two-way forwards that could push their way into this discussion in the second half of the season.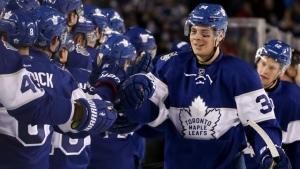 CALDER
Winner: Auston Matthews, C, Toronto
Runners-Up: Patrik Laine, RW, Winnipeg; Zach Werenski, D, Columbus
Since emerging from his 13-game goal drought earlier in the season, Matthews has been a dominant player. That's among all players, not merely relative to other rookies. The goal and point race between Matthews and Laine is close. Both have 21 goals and Laine leads 37 points to 35, but he's played three more games.
The scoring is that close but Matthews isn't playing with such established linemates (Laine's main linemates have been Mark Scheifele and Nikolaj Ehlers) and still has superior all-around numbers. Both players are great, but Matthews has been better.
My first quarter pick for top rookie was Columbus defenceman Zach Werenski and he's still right in the mix. The puck moves the right way with Werenski on the ice and he's quarterbacking the league's best power play. His presence is making a massive difference for the Blue Jackets.
Those are three outstanding candidates, but there are others that have had solid freshman campaigns too. Maple Leafs right wingers Mitch Marner and William Nylander have both been very productive, as has Flames left winger Matthew Tkachuk. Detroit's Anthony Mantha, who has 11 goals in 26 games, could be a bit of a second-half sleeper.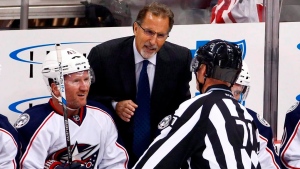 JACK ADAMS
Winner: John Tortorella, Columbus
Runners-Up: Joel Quenneville, Chicago; Mike Babcock, Toronto
Coming into the season, John Tortorella was a favourite to be the first coach fired and while goaltending and a killer power play have been the basis for Columbus' success, Tortorella has to get some credit, at least in part because the Blue Jackets have notably improved their shot differentials and that foundation should help them sustain success.
The Blackhawks are not nearly the powerhouse team that they have been in their Stanley Cup seasons, battling to break-even in the possession game, but they are at the top of the Central Division, which is not an insignificant accomplishment given how many new (and inexperienced) faces that they have plugged into the lineup due to salary cap contraints. He hasn't won a Jack Adams since 1999-2000.
Going from last overall to a possible playoff team, with so many rookies playing featured roles, is enough to earn Babcock a nomination, but there are some other names to consider including Washington's Barry Trotz, Montreal's Michel Therrien (a stunner) and even Carolina's Bill Peters. Minnesota's Bruce Boudreau is getting great results, so maybe he belongs here, but I'm inclined to give a lot of credit to Dubnyk for that success.
Now, to the Fantasy All-Stars: players who would have been available in mid-to-later rounds (if not undrafted) that are producing at a high level.
There would have been lots of value to be found in Columbus, but there are a few revelations too. Patrick Maroon is riding high on Connor McDavid's wing in Edmonton and goaltender Peter Budaj has gone from AHLer to starting virtually every game for the Kings, but the most surprising value may be coming from Penguins defenceman Justin Schultz, who was in a sheltered third-pair role early in the year, but has played more, when needed, and produced at a high level.
C – Alexander Wennberg, Columbus
LW – Patrick Maroon, Edmonton
RW – Cam Atkinson, Columbus
D – Zach Werenski, Columbus
D – Justin Schultz, Pittsburgh
G – Peter Budaj, Los Angeles
Honourable mentions: Nazem Kadri, C, Toronto; David Pastrnak, RW, Boston; Artem Anisimov, C, Chicago; Matthew Tkachuk, LW, Calgary; Sam Gagner, RW, Columbus; Charlie Coyle, RW, Minnesota; Jeff Petry, D, Montreal; Matt Dumba, D, Minnesota; Cam Fowler, D, Anaheim; Jake Gardiner, D, Toronto; Chad Johnson, G, Calgary; Jimmy Howard, G, Detroit
Scott Cullen can be reached at scott.cullen@bellmedia.ca